The Caesars Virginia casino resort in Danville is now official and ready to go, with the doors set to open at its temporary gaming facility in just more than two weeks.
The Virginia Lottery Board announced Wednesday afternoon it had approved Caesar's Virginia application to open a casino located in Danville.
Its decision paves the way for the temporary facility — dubbed Danville Casino — to open while the full complex is built.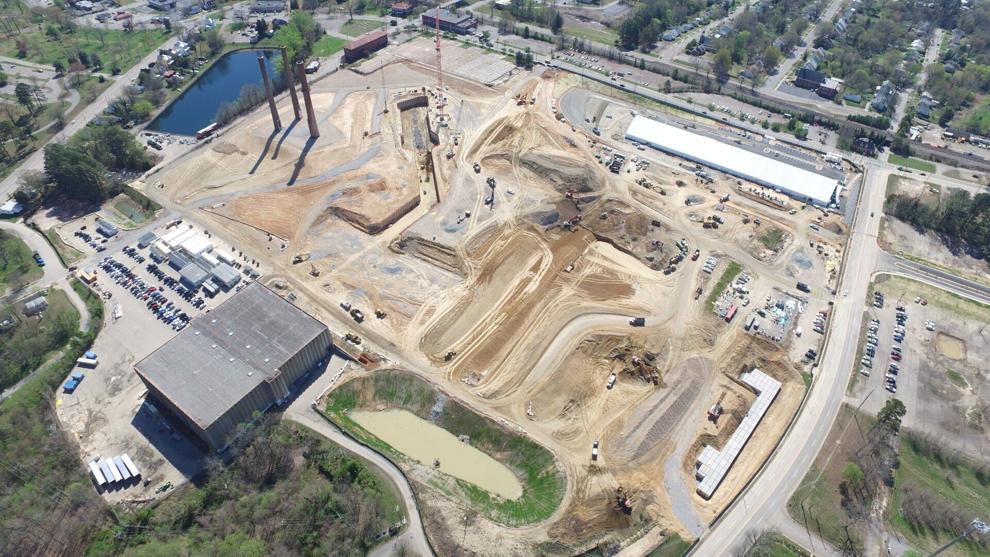 "The Virginia Lottery Board takes very seriously its statutory role overseeing casino gambling in the commonwealth," said Virginia Lottery Board Board Chairman Ferhan Hamid. "All Virginians, whether or not they use these facilities, need to be aware that they are operated and regulated responsibly."
The company announced on the same day of the lottery board's approval that Danville's temporary casino will start welcoming patrons May 15.
"Danville Casino, future home of Caesars, plans to take its first bet on May 15, 2023," the company announced in a statement Wednesday afternoon.
Danville Mayor Alonzo Jones called Caesars' announcement of its opening "exciting news," coming at a perfect time with warm weather beginning to settle in and people taking vacation and traveling.
"We're hoping that they choose Danville," Jones said. "Hopefully, this will draw more people from outside our community into our community."
Visitors will see how "we have transitioned" to be not only the comeback city, but a destination city, he added.
The 40,000-square-foot facility will be open 24 hours a day, seven days a week starting at 10 a.m. on its opening date.
"We've received an incredible outpouring of support and cooperation to get us to this day, especially from the Danville community and the surrounding areas," Chris Albrecht, senior vice president and general manager of Danville Casino and Caesars Virginia, said in a prepared statement. "The opening of the Danville Casino is a monumental step forward for us, and we are excited to begin welcoming guests on May 15."
Danville City Manager Ken Larking said he watched the lottery board's hearing Wednesday morning.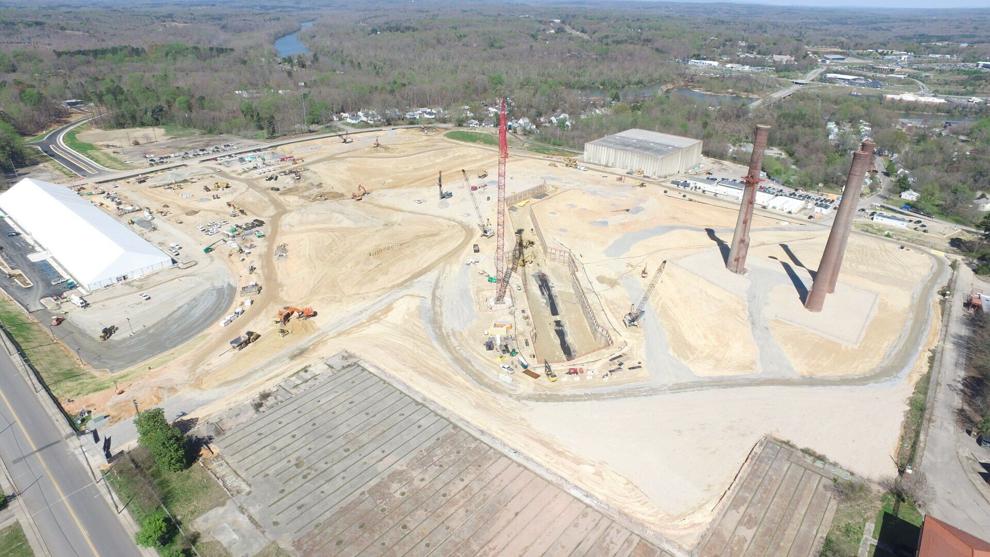 "The Caesars team did a great presentation," Larking said. "The board asked really good questions. We're glad to see that the board decided to approve the license."
Larking added that he was proud of the work Danville City Council did to evaluate proposals from gaming operators to open a casino in the city. 
"They did a really good job selecting Caesars," he said. Voters approved a referendum in 2020 that allowed a casino to open in Danville.
This marks the third casino approved in Virginia, after Bristol and Portsmouth.
"For months, the Lottery's Gaming Compliance Department and legal team have conducted background investigations and examined every detail of this application," said Virginia Lottery Executive Director Kelly T. Gee. "Those investigations include not just Caesar's Virginia, but all the vendors and employees as well."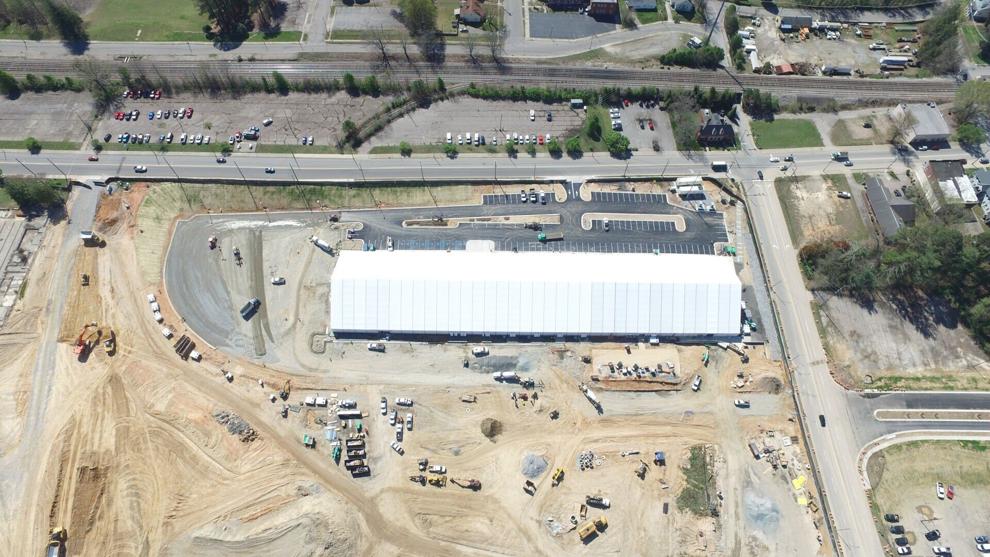 Del. Danny Marshall, R-Danville, called the lottery board's approval "a big step for the city" for jobs and for bringing income into Danville. Caesars Virginia is expected to generate about $38 million in annual tax revenue for the city.
Marshall pointed out how well Bristol's temporary casino has been performing, which he believes bodes well for Danville.
"I don't know how Danville wouldn't do as well or even better," Marshall said.
As for the temporary casino opening, "that will be interesting to see how much Danville and Pittsylvania County change on May 15," he said.
"I'm kind of looking forward to it," Marshall said.
Upon hearing the news of Caesars' plans to open Danville Casino next month, Larking said, "I'm pleased to hear that there's a date. That's great news. This is something that the community voted in favor of seeing in Danville and I'm glad that Caesars was able to put everything together."
The floor of the temporary casino will cover about 40,000 square feet and include:
740 of the newest and most popular slot machine titles;
25 live table games, including blackjack, roulette, baccarat and more;
28 electronic table games, including blackjack, roulette and craps;
eight Caesars Sportsbook self-service betting kiosks offering sports wagering opportunities;
Caesars Rewards Center; and
three Stacks, a 24/7 quickserve restaurant, serving classic American fare.
Serving as an economic driver for the region through employment and tourism, the temporary Danville Casino will create 400 new jobs at the temporary facility.
Whiting-Turner is the contractor building the Danville casino resort. The firm also has constructed the Horseshoe Baltimore, as well as projects at Caesars Palace Las Vegas, The LINQ Hotel+Experience Las Vegas, Harvey's Lake Tahoe and more.
Plans include a destination resort casino with a 500-room hotel.
The $650 million permanent casino project will feature more than 1,300 slots, 85 live table games, 24 electronic table games, a WSOP poker room and a Caesars Sportsbook.
In addition, the resort will feature a full-service spa, pool, high-quality bars and restaurants, a 2,500-seat state-of-the-art live entertainment theater and 40,000 square feet of meeting and convention space. The resort is slated to open in late 2024.