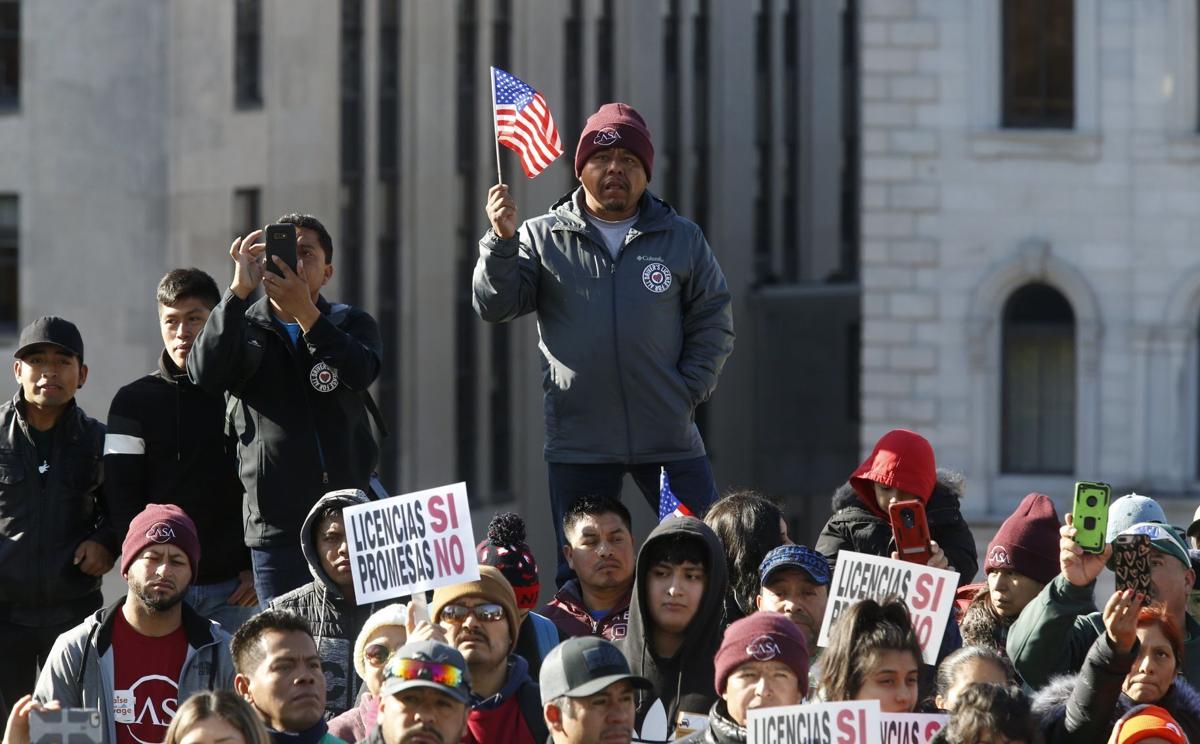 In a splintered 54-44 party-line vote on Wednesday, the Virginia House of Delegates approved a bill to tighten privacy protections for undocumented immigrants seeking driver's privilege cards. It would effectively limit federal agencies from accessing a warehouse of data that exists within the Department of Motor Vehicles.
Immigrant rights lawyers said the bill's passage over to the Senate signals a sustained shift in circumventing the power of U.S. Immigration and Customs Enforcement to search through state databases without approval — a loophole that has allowed data brokers and other agencies to aid in deporting noncitizens.
"It's happened in Vermont, Washington and even our neighboring state of Maryland," said Yely Montano, a CASA Virginia advocacy specialist, in a recent media briefing. "This privacy bill will not impede the work of our law enforcement officers. It only serves to ensure that the DMV is releasing necessary information lawfully to all entities and those entities are following the same protocol."
Proposed by Del. Kathy Tran, D-Fairfax, House Bill 2163 would require the DMV to notify an individual if a request has been made for their information — which for all Virginians includes a person's Social Security number, photo, date of birth and address — and what agency put in the request.
The bill would also require a written agreement between the DMV and the entity receiving privileged information prohibiting the distribution of data to any third party unless permitted to do so. This includes Virginia State Police.
Virginia State Police and the DMV said in a statement that the agencies do not comment on pending legislation. VSP spokeswoman Corinne Geller said, "Needless to say, the Department will comply with any provisions of the legislation passed by the General Assembly."
As of Tuesday, the latest available data, more than 2,400 driver privilege cards have been issued. The first day residents could make an appointment to receive one was Jan. 2.
DMV spokeswoman Jessica Cowardin said Wednesday that neither ICE nor outside agencies have attempted to access the DMV database.
Conversations around the bill's amendment has focused largely on undocumented residents due to the fear and mistrust in government that's raised privacy concerns. But Simon Sandoval-Moshenberg, legal director for Legal Aid Justice Center, said in theory, the mining of data could be used against anyone.
There's little regulation on government surveillance and the extent to which a person can be tracked, added Sandoval-Moshenberg, leaving anyone who has a state-issued license vulnerable to outdated privacy laws.
"One thing I always like to point out about this privacy bill is that the protections are not specific to [driver privilege cards]. They're generic to every single type of credential that the DMV issues," he said. "So it's going to protect you and me just as much. … that's really sort of an important thing to keep in mind."
(804) 649-6103
Twitter: @sabrinaamorenoo