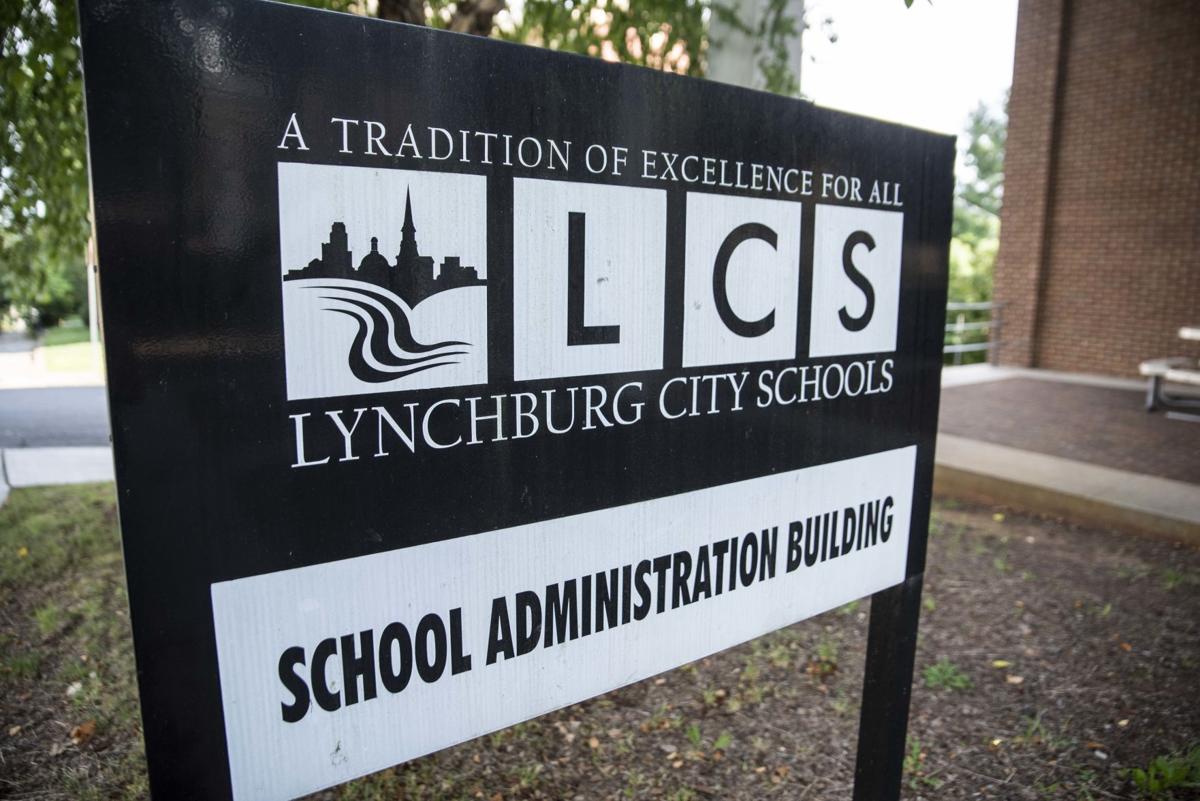 LYNCHBURG — Lynchburg City Schools administrators are continuing to develop a reopening plan, and received further direction from the school board at its Tuesday meeting.
Following a nearly three-hour discussion about potential reopening plans, the board voted 7-2 to approve the division's original reopening plan presented July 7, adding a mask requirement.
With just over 24 hours' notice to parents and the community, the Lynchburg City School Board held a special meeting Tuesday to discuss the division's fall reopening plan.
The board unanimously voted Tuesday to require masks be worn in the division's schools, by both students and staff. Edwards said the division will educate students on why they are wearing them, and students will be able to take "mask breaks" while outside or eating.
Board members were torn between having older students virtual for the first nine weeks so middle and high schools can be used to allow younger students to spread out and receive in-person instruction more than two days per week, and having all students in schools for some in-person instruction.
Superintendent Crystal Edwards said approving a reopening plan is a pressing issue; new teacher orientation begins Monday, Aug. 3; all staff return to school buildings Tuesday, Aug. 4; LCS principals and administrators will return to schools Wednesday and Thursday, and the 2020-21 school year is slated to begin Aug. 24.
"The key word is flexible," board chairman James Coleman said. "I think the superintendent is operating with that premise and so are we as a board."
The board discussed three options for fall reopening Tuesday, including the draft plan the division presented at the board's July 7 meeting. The original plan had students in pre-K through fifth grades receiving in- person instruction two days per week beginning Aug. 24 and sixth through 12th grade students beginning the school year remotely before transitioning to two days a week of in-person instruction Sept. 8.
Options 2 and 3 do not change the division's start date of Aug. 24, but changes when students would return to schools for in-person instruction.
Option 2 adjusted the original draft plan, with all students learning remotely until Sept. 8 when pre-K through 12th grade students would transition to two days per week of in-person instruction.
Option 3 further pushed the division's in-person start date with all students learning remotely for the first nine weeks of the school year. All students would transition to in-person instruction in late October.
All options allow a 100% virtual option for students who are unable to or are uncomfortable with returning to school buildings.
Edwards said student attendance will be flexible when students return to school in-person or virtually. Attendance will be taken daily whether they are in schools or learning remotely. As long as a teacher has "meaningful contact" with a student, they will be counted as "present" for the day. "Meaningful contact," Edwards said, could be in the form of a phone call, video call, email message or through turning in assignments.
"We're trying hard to get this right," Coleman said.
Board members Belle Evans and Susan Morrison said they want the division's reopening plan to prioritize in-person instruction for the division's youngest students and students with special needs.
"My biggest concern are our early learners," Morrison said. "I am worried about pre-K through third not having face-to-face instruction. I just don't know how virtual learning will work for our youngest learners."
Board member Kimberly Sinha implored the community to wear a mask and stay at home as much as possible.
"If the community wants in-person instruction, we all have to do our part," Sinha said. "You can't just put this on the superintendent and teachers."
LCS parent Andrew Glover said at Tuesday's meeting he supports an in-person return to school in the fall. Glover said he hopes the division will provide a solution that allows parents to choose in-person instruction in the fall.
"Prioritizing in-person education is a necessity if our children are to achieve the education they deserve," Glover said.
Edwards asked parents to register their students online as soon as possible, so the division can better gauge the need for transportation and the online-only option.
Jamey Cross covers education. Reach her at (434) 385-5532.
Be the first to know
Get local news delivered to your inbox!