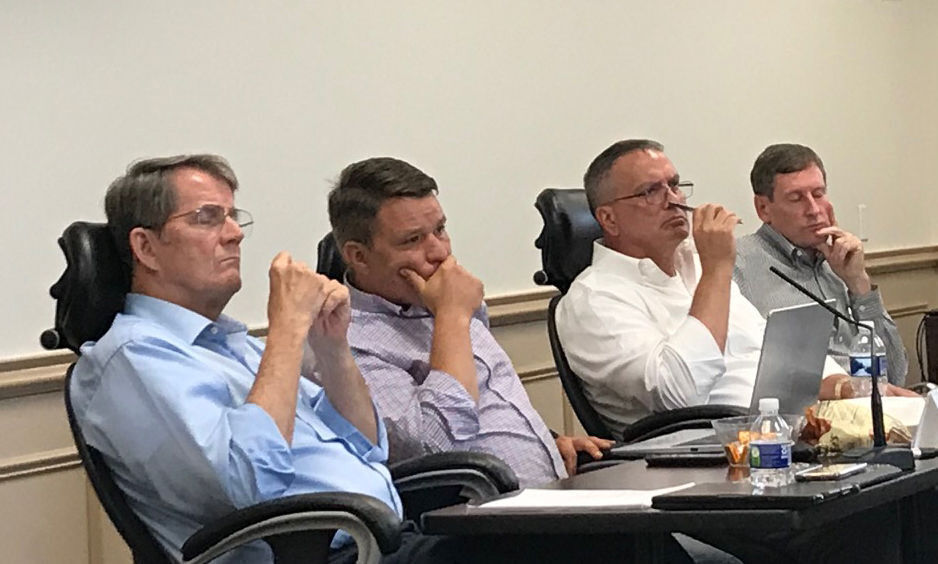 A global idea that started to germinate locally in early 2020, before the pandemic, tiny homes are back as a discussion topic while seeking a solution to homelessness and a related significant need for more reasonably-priced housing in Culpeper.
One-third of all local households—more than 2,100 residences—are burdened by housing costs, a new regional study found.
Culpeper Town Council, at its retreat meeting July 1, authorized staff to pursue American Rescue Plan funds to further explore the concept of building a village of tiny homes in town to house local homeless and the working class paying too much for housing.
The Jan. 27, 2021 point-in-time effort of Rappahanock-Rapidan Regional Commission counted 113 homeless people in Culpeper County on that evening—76 adults and 37 children living in emergency shelters or local motel rooms, according to a presentation from Town Planning Director Andrew Hopewell.
The pandemic worsened local homelessness, with Culpeper Housing & Shelter Services and Services to Abused Families providing for immediate needs, he said.
A recently completed RRRC housing study found 40 percent of local renters and 20 percent of homeowners spend more than 30 percent of their income on housing, above the threshold for reasonable housing costs.
The area median home price of $368,000 equates to an income of $81,700 needed to meet that 30 percent threshold, but for people working locally, their household income is more like $64,900, the study found. Earning gaps locally to cover reasonable housing cost range from $11,000 to $22,000.
"Households are very burdened with housing costs," Hopewell said.
He noted affordable housing demand in Culpeper will continue to increase with a need for 500-plus units over the next five years for those earning below the median income. A tiny home village in Culpeper could help, according to town staff.
A motel room addresses immediate homelessness with a typical four to five-month stay while tiny homes can do the same but with a year-long stay or more, Hopewell said.
A tiny home is slightly larger, around 160-340-square-feet, than a motel room and include kitchen and bathroom facilities.
Tiny home villages have been built in Eugene, Oregon and Detroit, Hopewell used as examples in his recent presentation. "They provide a greater sense of empowerment than a motel room," he said, noting it can be transitional housing for homeless with stays of up to two years.
In Seattle, they built 10 tiny home villages on government, private, nonprofit and church-owned land. The 120-square-feet houses have electricity but no plumbing.
The villages have community kitchens, meeting space, storage donation huts and plumbed bathrooms, shower and laundry facilities. The cost there was $2,500-$5,000 per tiny house, according to the presentation.
Councilman Jon Russell asked if town government presented "stumbling blocks" to a tiny home village here in regards to prohibitive zoning rules or excessive utility tap fees.
Hopewell responded such a project "would require collaboration with the town" and that building codes were undergoing an update.
Councilman Keith Price asked if updating the building ordinance would allow for a tiny home village.
The planning director said the town was looking to create provisions for a village, noting "a lot of roadblocks" for a single tiny home on a single building lot.
A closed session discussion about potential localities for the village was mentioned.
If actualized, an agency like CHASS or Community Services would operate the village and the town would help with the entitlement process and land, he said.
A multi-agency working group of Culpeper Human Services had started discussing the tiny home concept back in early 2020 and there was a potential offer of land for the affordable housing. Then COVID-19 arrived, and this effort has since stalled.