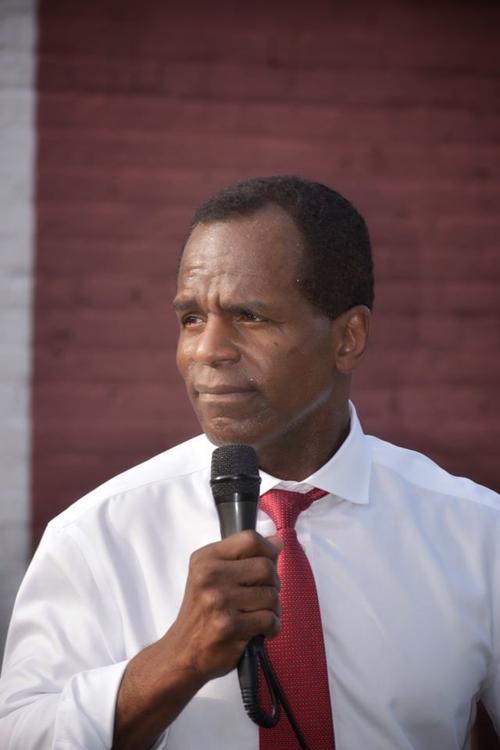 Chuck Smith, a Virginia Beach lawyer who unsuccessfully ran for attorney general in 2017, is running again to be Virginia's top lawyer.
Smith, a Republican, officially announced his bid Wednesday, becoming the second candidate in the 2021 election. Del. Jay Jones, D-Norfolk, is also running for the post. Either would be the state's first Black attorney general.
"I want to say in the strongest terms possible that Virginia is only a blue state for a temporary period," he said in a statement. "When I am elected Virginia Attorney General, I will help 'Make Virginia Red Again.' "
Smith, a U.S. Marine Corps veteran, led the GOP in Virginia's largest city from 2006-08. He ran against Rep. Bobby Scott, D-3rd, in 2010, losing by 40 percentage points.
Seven years later, Smith ran for attorney general, but failed to qualify for the June GOP primary ballot. The next year he ran for chairman of the Republican Party of Virginia but lost that race to Jack Wilson.
Smith, who has five children, opened a private law practice in Virginia Beach in 1983 and served for 26 years as a U.S. Navy legal officer.
If elected, he said he would stop the Democratic "assault on those freedoms given by God and guaranteed by our Constitution."
He specifically mentioned the Second Amendment in a news release announcing his campaign, saying he would "bear true faith and allegiance to the oath I will take when I assume the office of Attorney General."
"The right of the people to keep and bear arms shall not be infringed," he said.
He also noted that he opposes abortion.
"The chilling effect of Governor Northam's approach to 'life' is a key reason I have decided to act, to get in to the arena and turn back this unthinkable assault on 'life' from inception until death," he said.
Smith has raised $144,096, according to the Virginia Public Access Project, with $24,283 cash on hand.
(804) 649-6012
Twitter: @jmattingly306​