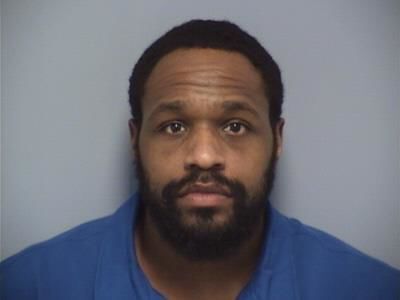 Between his state and federal convictions, De'shae Antonio Webb — who will turn 31 next month — spent nearly all of his 20s in prison.
Webb was still a teenager when he pleaded no contest to second-degree murder in December 2007. He served eight years and was released on extended probation in the fall of 2015, but in February 2017 he was convicted in U.S. District Court on gun and cocaine charges. He only recently became eligible again for release.
Webb's federal convictions, however, violate his state probation, under which he still carries 31 years in suspended time for the murder.
At a hearing Wednesday in Roanoke Circuit Court, Webb learned how much of those three decades he will now have to serve.
His attorney asked that the term be six months, while prosecutors recommended five years, but Judge Onzlee Ware essentially split the difference and ordered Webb to serve two more years in custody.
"You've set it up so you can be a success, or … the rest of your life you can be in the penitentiary," Ware told him.
Webb's trouble began in 2006, when, while only just old enough to legally drive, he confronted 41-year-old Kevin Henderson about a $5 debt. Four of Webb's friends then attacked Henderson, knocking him to the ground and stomping him to death. Although Webb denied taking part, a woman who witnessed the beating repeatedly said in court that he had participated, and he ultimately entered into a plea agreement in Henderson's death.
The following year, three weeks before Christmas and a few months after he turned 18, he was sentenced to 40 years in prison, to be suspended he served after nine. His request that he be allowed to report after the 2007 holidays was denied.
Following his release from prison in 2015, Webb was out for just 14 months before being arrested on federal charges and sent back, but during the window he was free he fathered a son, a responsibility he claimed gave him motivation to go straight. Programs he completed in federal custody, like Fathers First, also offered direction he hadn't had before, he said, and he has earned certification to work as a brick mason.
"They say it's hard to break a wild horse. They broke me. I get tired of being told what to do" in prison, Webb told Ware in court.
"It's like being a slave. You're not free to do anything," the judge acknowledged. "But you caused it."
Webb will remain on state probation until 2025 and will now also be on federal probation, compounding his supervision by the court.
Ware warned him to remember the testimony he gave Wednesday when he's finally free again.
"It easy to say, when you want something. But the proof is in the pudding," the judge said.
Be the first to know
Get local news delivered to your inbox!