RICHMOND, Va. - Marshall Beard and John Hebbe took a brief, unexpected — and life-threatening — plunge in the Mediterranean Sea in the middle of the night in 1960.
They then went their ways, not knowing they would be reunited — on dry land — 59 years later.
About 3:30 in the morning on Feb. 19, 1960 — about 70 miles west of Sicily — Beard, a Navy rescue swimmer and boatswain mate 2nd class, was asleep aboard the destroyer USS Benham, which was escorting the carrier USS Saratoga.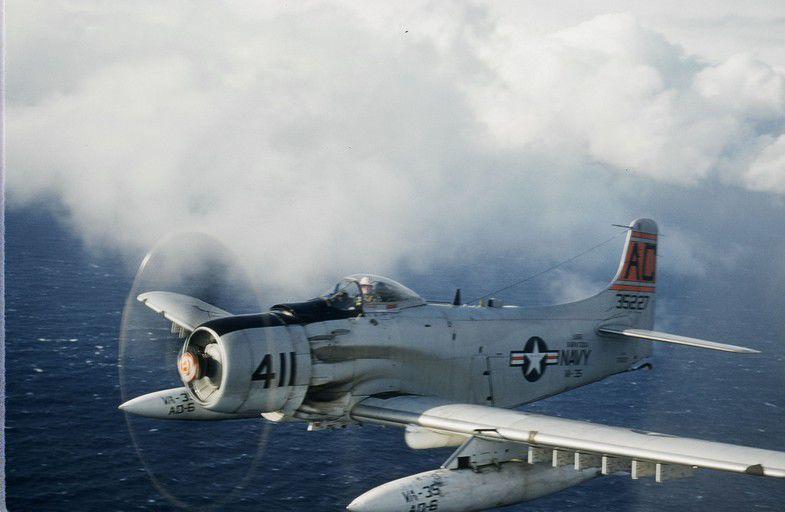 Hebbe — it rhymes with Debbie — was sitting in the cockpit of his airplane, the clear canopy pulled back, readying to take off from the Saratoga on a training flight in a prop-driven AD 6 Skyraider attack plane.
A short time later, the two men, both in their twenties, would be splashing in a teeth-chatteringly cold Mediterranean — both dodging death.
It would be their first and last encounter — until this year.
Beard's daughter, Lisa, of Mechanicsville — curious about one of her father's Navy mementos — began nosing around the internet, discovering the full name and telephone number of the man whom Beard met in that wind-tossed sea.
Her detective work would lead to Beard and Hebbe reconnecting by long-distance telephone in September and planning a face-to-face reunion this month. The men, both in their 80s, live in opposite corners of Virginia.
Beard, wearing only the bottoms of his long underwear and leaping about 10 feet into the sea from the Benham, would save Hebbe's life after his plane collided on takeoff with three parked jets on the carrier's darkened deck and tumbled into the water.
Beard would nearly lose his life, planing over the surface of the sea and bouncing off the barnacle-covered hull of the Benham because the crew almost left him behind, having yanked Hebbe aboard and yelled to the helm for the destroyer to get underway.
"He was just about ready to go under the water," Beard said of Hebbe, a lieutenant, junior grade, who was briefly surrounded by a wall of flame from high-octane aviation fuel set alight by burning phosphorus from a flare he ignited.
"I jumped in and tied a line around him. He was holding on with what I'd call a dead-man's grip. The guys on deck started pulling. I was on the end."
Until Beard reached him with the rope, Hebbe — his life vest only partially inflated and his weather-protection suit filling with water — thought he was done for.
"I knew I was going to say 'help' one last time and if my arms went up one more time, I was going down to the bottom of the Med," said Hebbe.
"It was probably a tenth of a second until the end of my life."
Beard, a descendant of Southwest Virginia moonshiners who lives outside Salem, would have a similarly close call, having been overlooked by his crewmates.
"It felt like an eternity to me," said Beard, noting he was dragged three to four minutes by the Benham through the water that peeled off his long johns.
"When they finally got me on board, I was in my birthday suit."
Hebbe, a native of upstate New York who now lives in Fairfax Station, would be taken to the destroyer's sick bay, examined and treated for slight burns on his face and hands. Within several hours, he was plucked from the Benham by a helicopter from the Saratoga and returned to the carrier.
Beard, with a few scrapes and bruises, immediately took a hot shower, which the Benham's captain would interrupt to apologize for nearly leaving him in the water and to commend him on a job well done.
The next day, delivered to the Benham was a thank-you gift from Hebbe: several gallons of vanilla ice cream from the Saratoga's stores and a Navy-issued leather and fleece-collared flight jacket adorned with the black panther patch of Hebbe's unit, the Florida-based VA 35 Attack Squadron.
The ice cream was wolfed down by the sailors of the Benham. The flight jacket was turned over to Beard. He gave the jacket to his father, who wore it out, wearing it hunting.
Beard saved the tell-tale patch, which daughter Lisa found in a box at his log house in Roanoke County when the two were sorting through some of Beard's things.
Her question about the patch's provenance prompted Beard to share with her for the first time the story of the pre-dawn rescue. However, Beard, who spent 23 years in the Navy and received a Bronze Star in Vietnam for gallantry, could remember only the last name of the downed officer.
That's where Lisa Beard comes in, tracking down Hebbe's full name and phone number.
At that point, the soft-spoken Marshall Beard, who would become a Navy salvage diver and in civilian life farmed, worked for the state and did demolition for contractors, let his fingers do the walking.
Beard dialed the number. An answering machine kicked in.
"I said, 'If this is the Lieutenant Hebbe I went swimming with in the Med in 1959 or 1960' — by that time, he picked up the phone and said, 'Say that again.' And he confirmed that he was the same Lieutenant Hebbe," said Beard.
Hebbe, who did two tours in Vietnam and spent 22 years in the military before becoming an airline pilot, gets excited recalling that moment he and Beard reconnected.
Hebbe said he grabbed the phone and yelled, "This is John Hebbe, the guy you saved!"
They swapped stories, caught up a bit, traded emails and agreed to get together.
And in doing so, Beard and Hebbe said separately, they now think of themselves as "shipmates forever."
PHOTOS: Nearly 60 years later, flier and diver reconnect - on land
1965 02 04 Aircraft A4B no 887 RECOVERY COMMENDATION PICTURE.jpg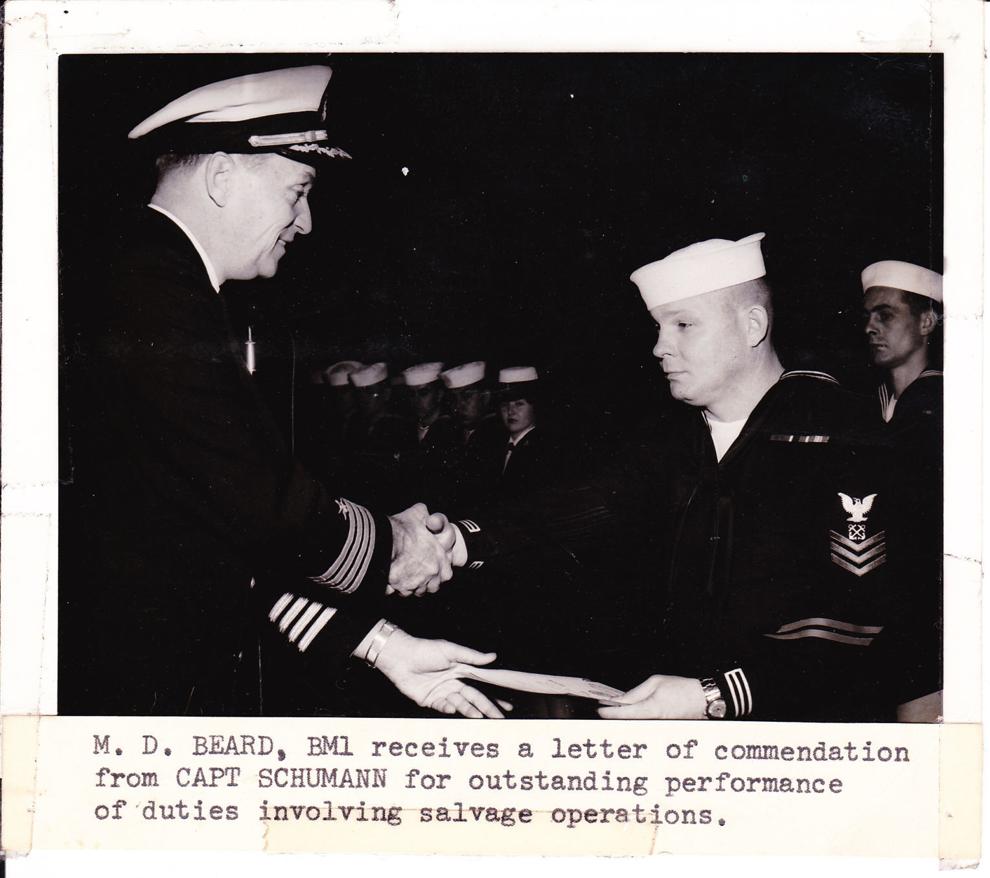 1967 02 01 APPOINTMENT TO W1 NANCY BEARD WIFE.jpg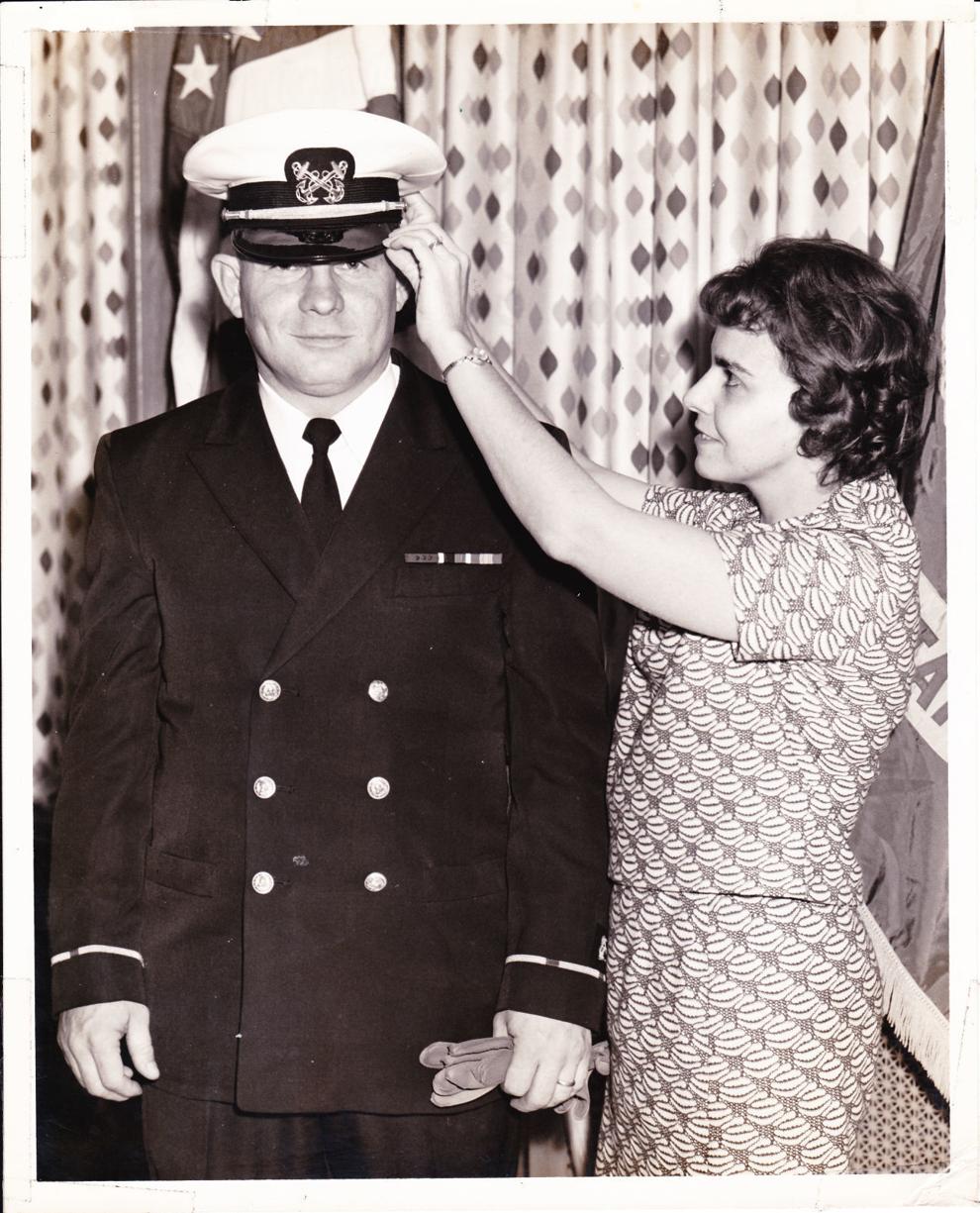 1967 ina balen tripler army hospital hawaii.jpg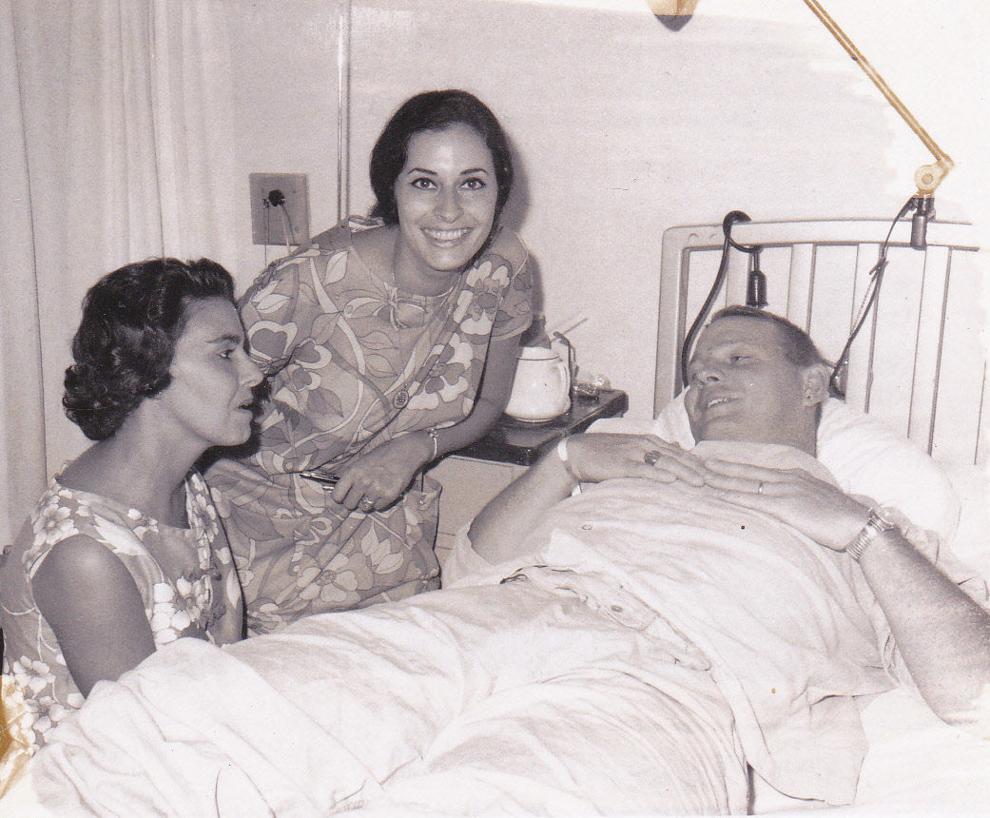 1968 10 11 OFFICIAL US NAVY PHOTOGRAPH.jpg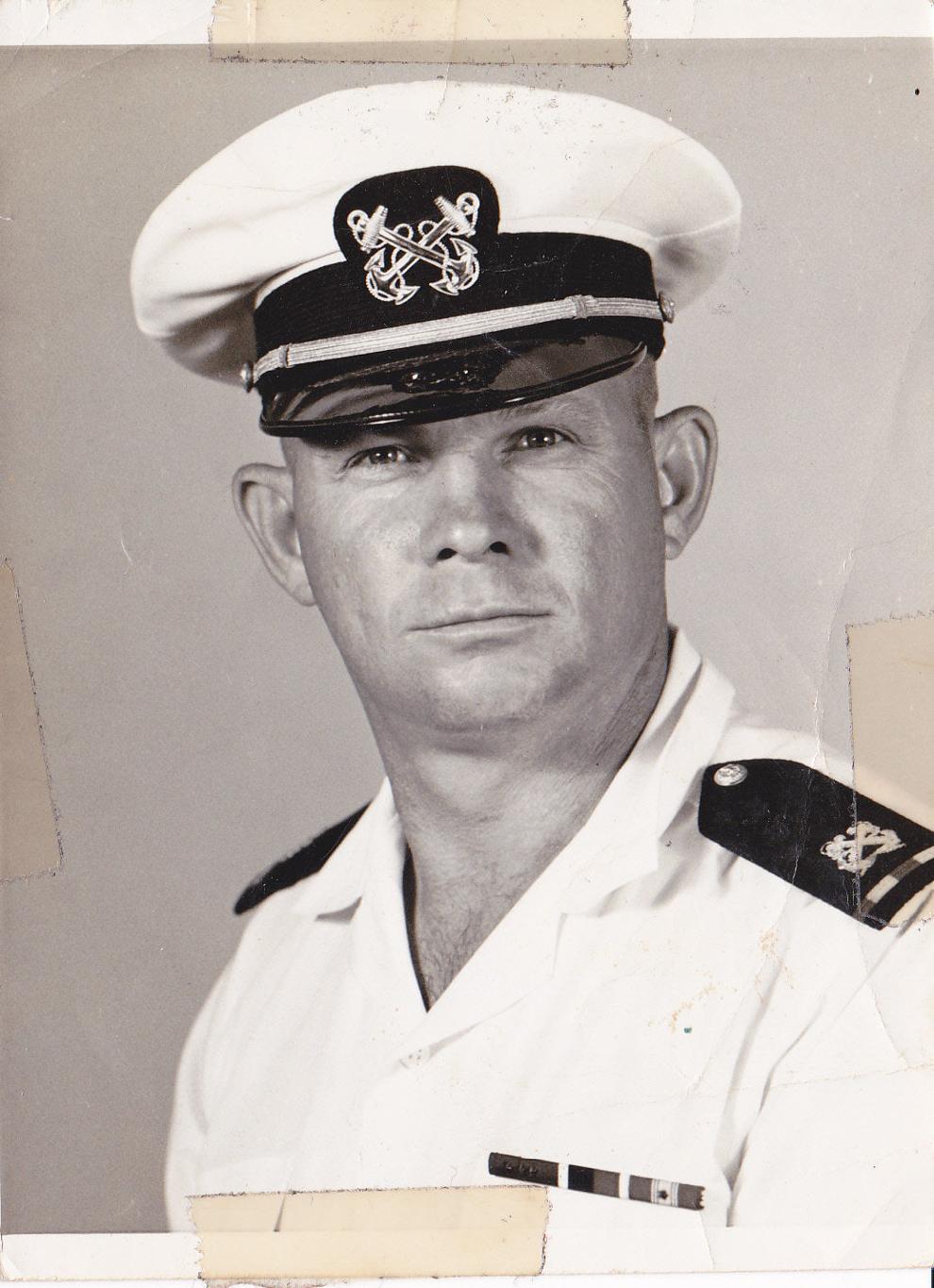 1969 03 24 Vietnam Bronze Star.jpg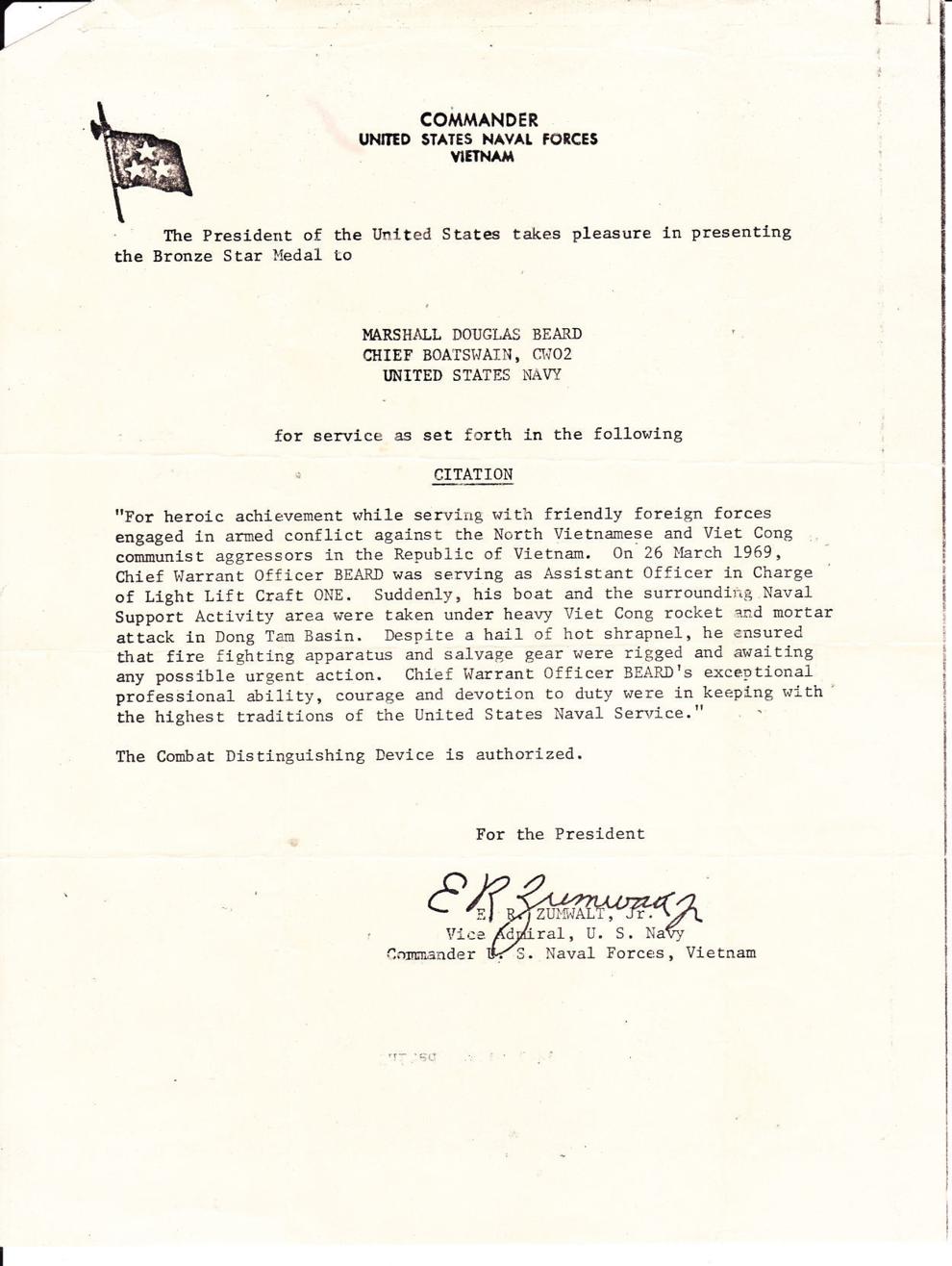 1969 10 28 Toulone France Me and Cpt Wally Kurtz USS HOIST AR40 requalifying.jpg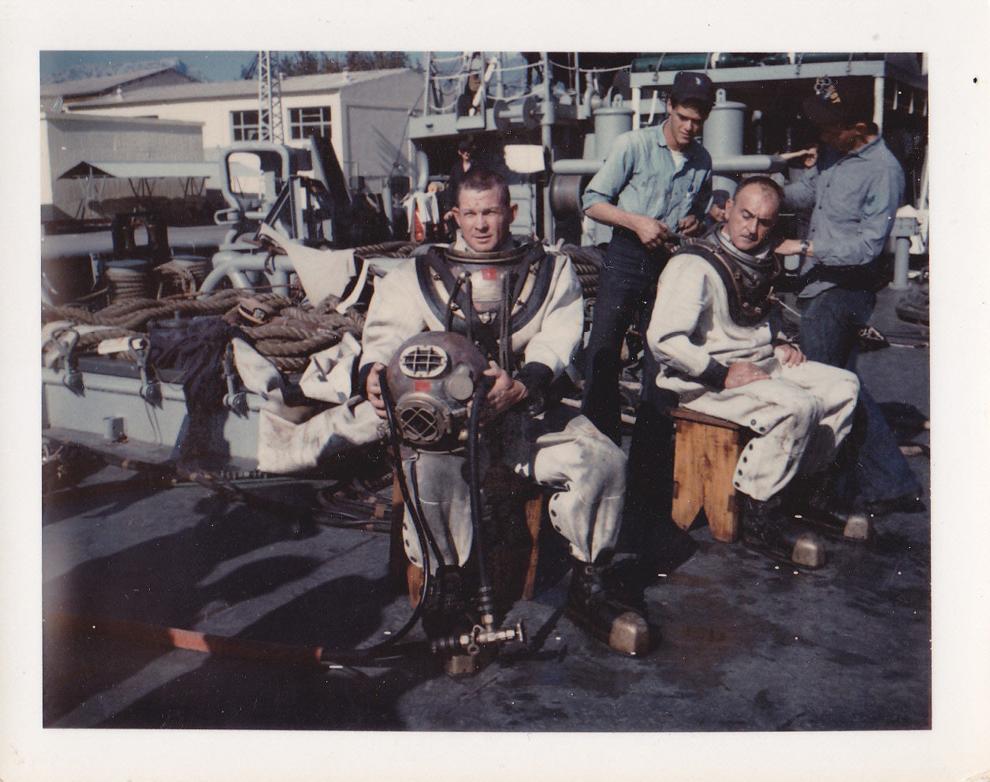 02 In the Ready Room-1960.jpg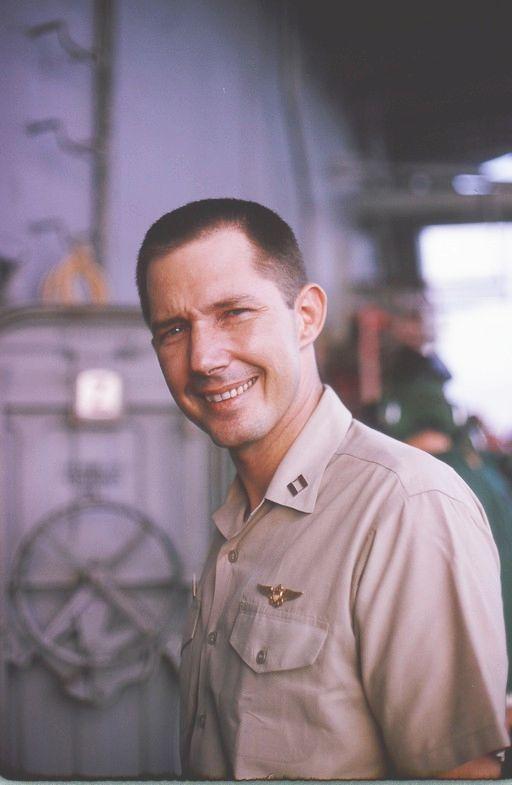 04 Close in.jpg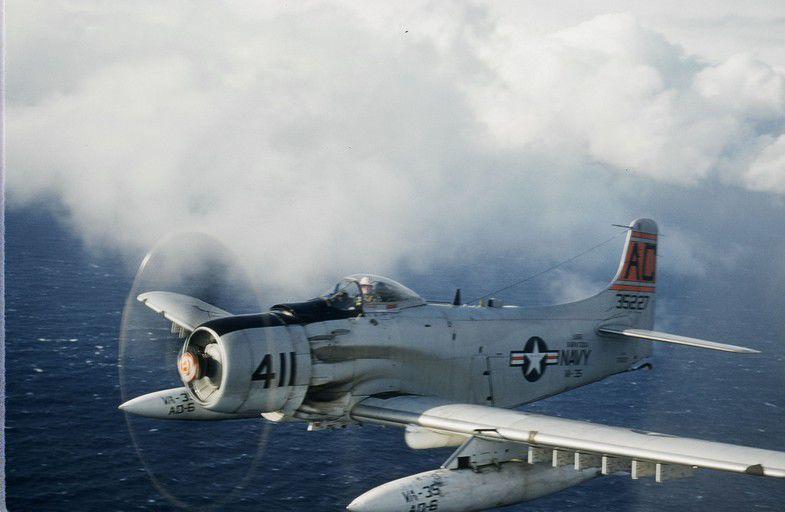 05 Nov 1960 Ltjg Hebbe.jpg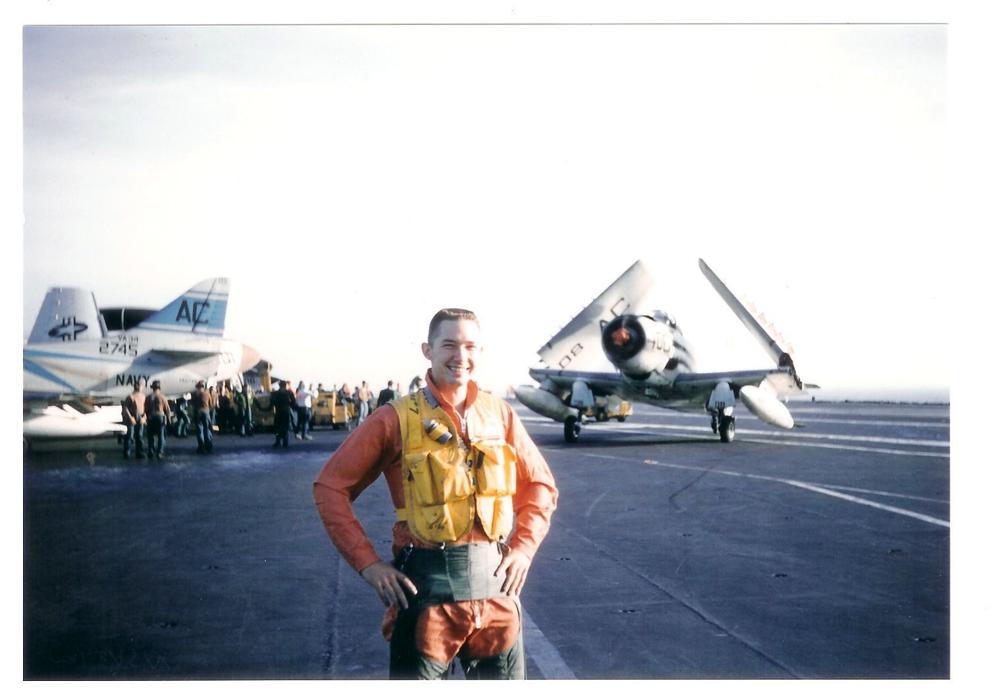 07 My plane in the squadron.jpg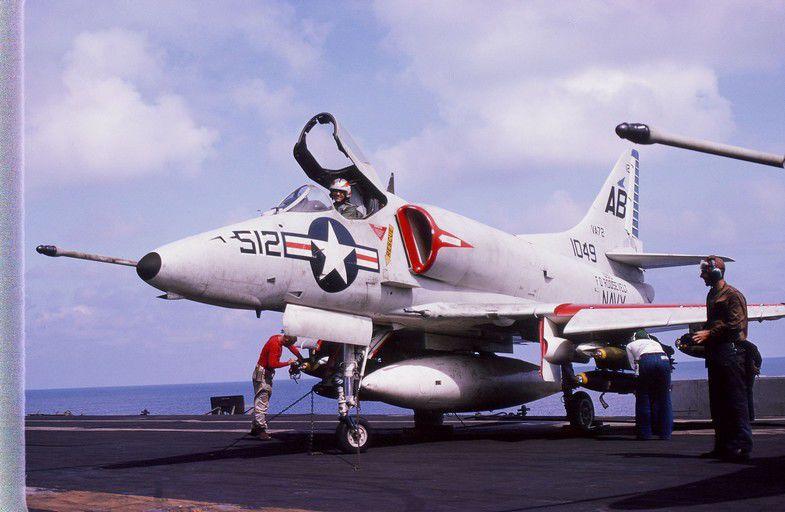 08 Arming up to go.jpg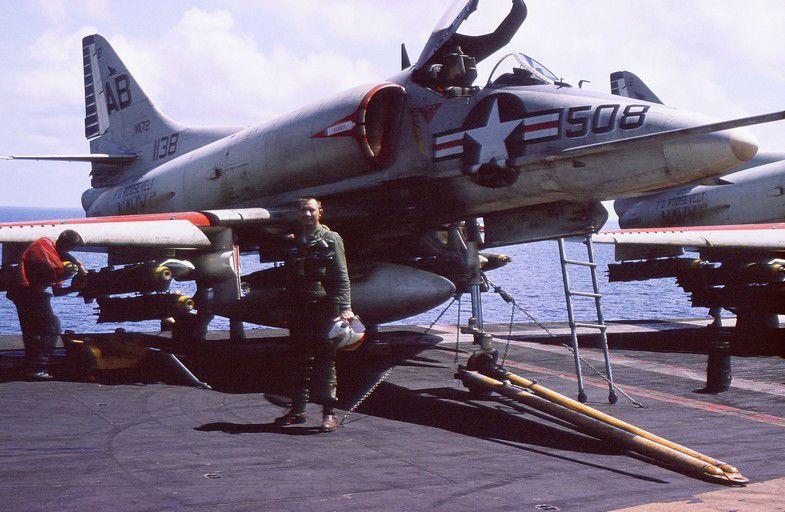 15 Me-today.jpg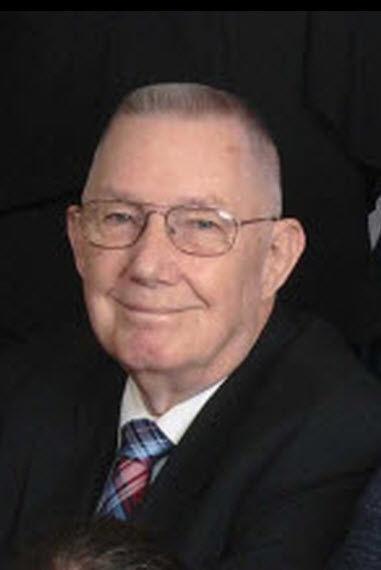 -- HIDE VERTICAL GALLERY ASSET TITLES --
(804) 649-6814
Twitter: @RTDSchapiro