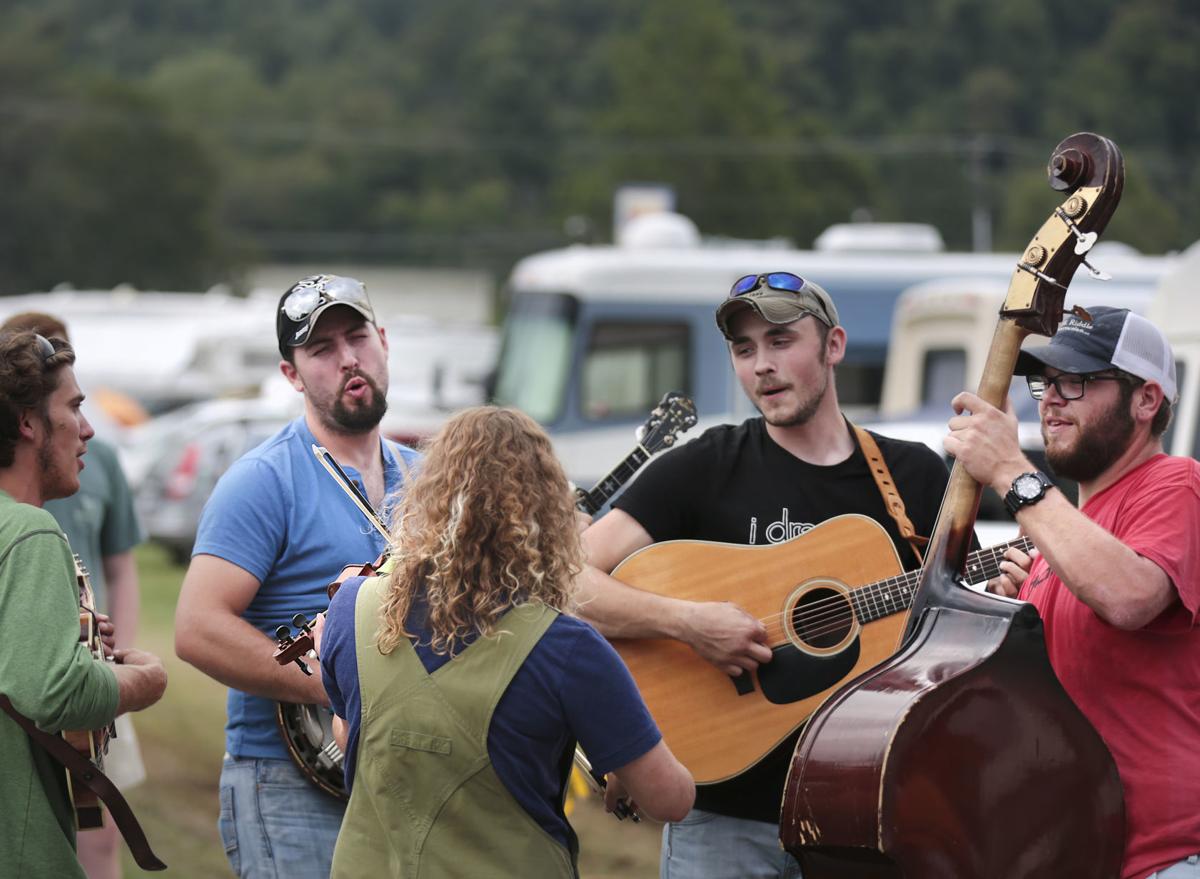 The Old Fiddlers Convention in Galax, long considered the largest gathering of old-time and bluegrass musicians in the world since 1935, has been canceled this summer due to the COVID-19 pandemic.
This year's fiddlers convention, scheduled for Aug. 3-8, would have marked the event's 85th anniversary.
"We are canceling the 2020 convention due to COVID-19. We believe that this is in the best interest of the health, welfare and safety of all involved. We hope you understand our position and hope to see you in 2021."
Sponsored by the Galax Moose Lodge No. 733, the Galax fiddlers convention is a mainstay of summertime mountain music competitions held in Virginia, North Carolina, West Virginia and beyond. The annual music festival attracts contestants from around the world to Felts Park, where as many as 40,000 people gather for a week of music, dancing and camping.
The last time the Old Fiddlers Convention was canceled was one year during World War II, according to the website's history page.
The 2021 Old Fiddlers Convention will be held Aug. 9-14.
Be the first to know
Get local news delivered to your inbox!