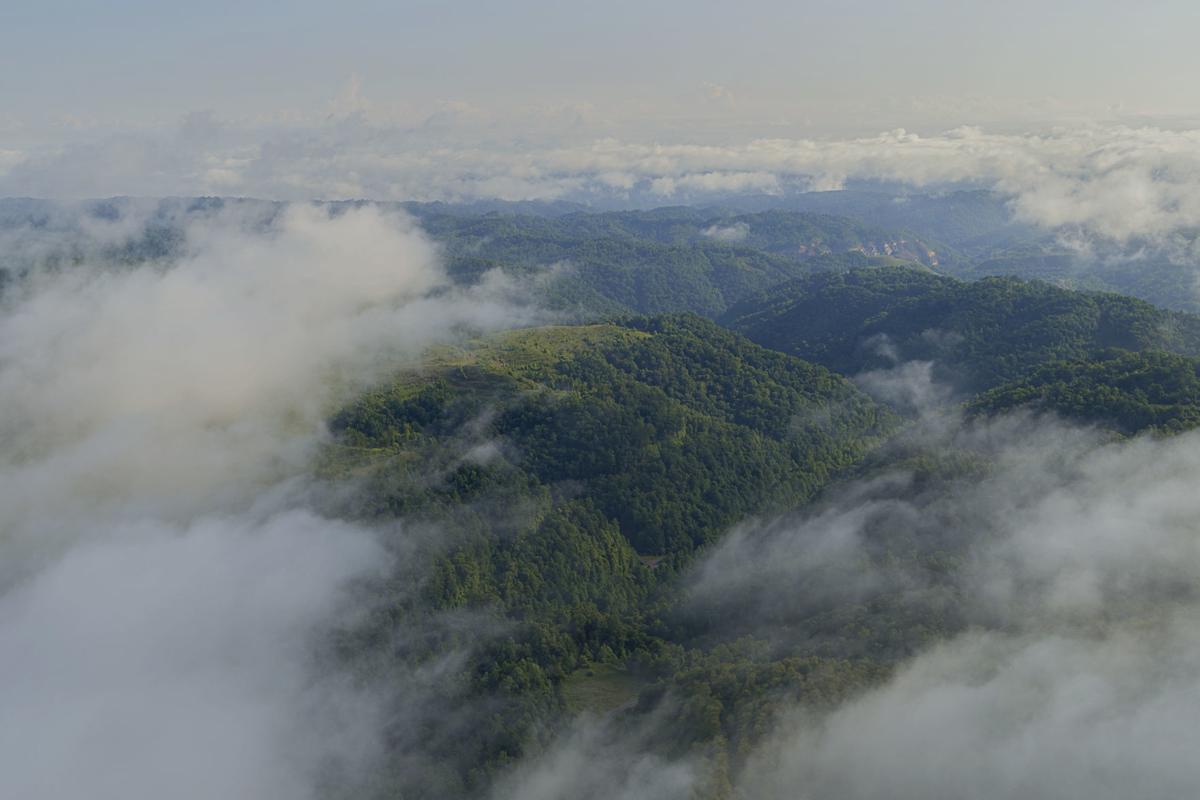 CHARLOTTESVILLE — The Charlottesville-based Nature Conservancy has closed on its purchase of 153,000 acres of Appalachian Mountain property in Virginia with the intent to protect major rivers, wildlife and forests while continuing to provide residents in that area with occupations and recreation.
The Virginia land — part of the organization's 253,000-acre Cumberland Forest Project that encompasses acreage in Tennessee and Kentucky, as well — is north of the Clinch River and northeast of the Jefferson National Forest near Wise.
The purchase of 100,000 acres in the other states was finalized in April.
Combined with state and national forests and private conservation easements, the Cumberland Forest Project properties form an Appalachian Mountain corridor that Nature Conservancy officials said acts as a migration highway for wildlife and a home for climate change-resilient forests.
The properties include diverse plant and animal life and feature 700 miles of headwater streams for the Clinch and Cumberland rivers, as well as the Ohio and Tennessee rivers.
"We started thinking, where are the most important places to protect if we're going to give wildlife a chance to adapt to climate change and development by being able to move north and south," said Locke Ogens, Virginia director for the conservancy. "We immediately identified the Appalachians as an important migratory route for wildlife and for watersheds and forestry."
The land is not pristine, nor does the conservancy plan to try to return it to that state. The Virginia acreage, known as Highlands-Lonesome Pine, was acquired from an investment fund managed by The Forestland Group. The group logged the land under sustainable forestry guidelines.
The properties in the other states include inactive and active mining sites, leased recreational use areas and commercially logged properties.
The income that could be derived from those uses enabled the conservancy to attract private investors to join in the purchase. The investors will receive a return from commercial use of the acreage as part of an investment fund with the conservancy as the general partner and co-investor.
The sustainable logging operations will continue, as will access to the recreational areas. Mining may continue in the properties because the conservancy does not own the mineral rights to the property. It does, however, own surface land rights and can use mined land restoration funds and apply for grants to repair properties.
The conservancy also received a loan from the Doris Duke Charitable Foundation, which in the past has supported the organization's research and forestry work in the central Appalachians.
As well as returning an investment, the commercial activities on the property will allow residents to keep their jobs.
"Everything we do is really for the benefit of nature and conservation but also for the people who live in the region," Ogens said. "We don't put a bubble over property and kick people out."
Be the first to know
Get local news delivered to your inbox!