Dr. Robert Keeley's 92-year-old body was worn out by the time he checked into The Homestead in Hot Springs for a gathering of the University of Virginia Medical Alumni Association in February 2014.
He and his four physician children, all UVa-trained, were being recognized at a black-tie gala, and Keeley was looking forward to being at The Homestead, a place so special to him and his wife, Nina, that some of their 15 children credit it for their start on life.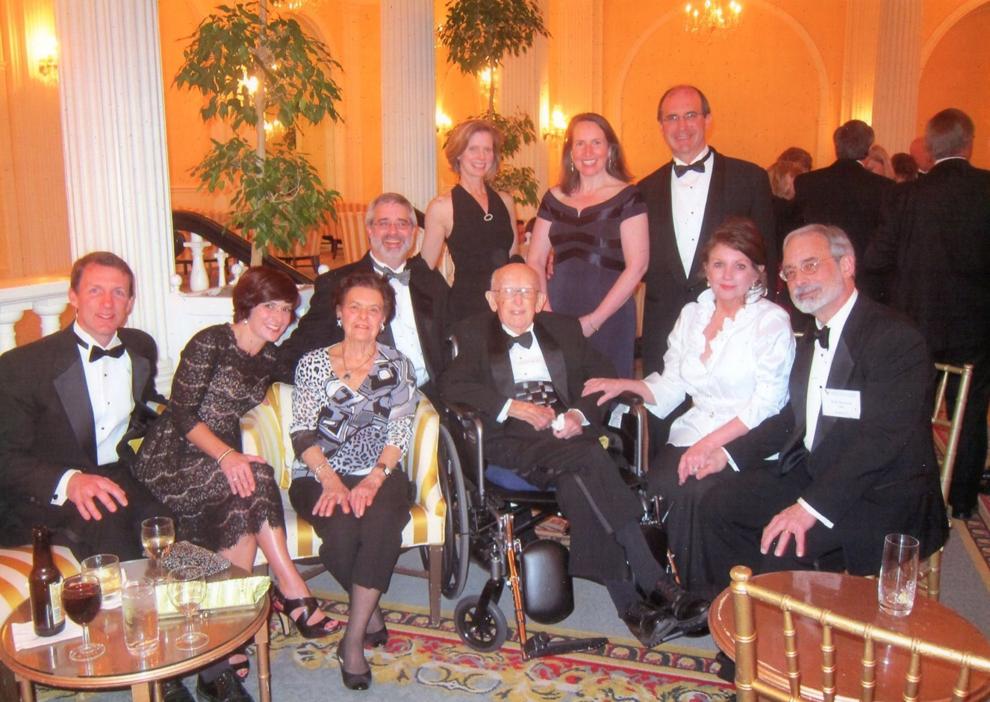 Now, though, the Keeley children worried that their father might not live through the weekend.
Three of his children — oldest son Dr. Bob Keeley, middle daughter and nurse practitioner Pam Cassell and youngest child Dr. Nina Sweeney — recently shared the story of their parents' final chapters, of how they struggled to make the decisions accompanying certain death, and of how their experiences have made them more aware of difficulties patients and families face.
They recognize that they were blessed with a large, involved family that could balance the workload of caring for a terminally ill parent, the wealth to afford trained caregivers to ease the strain, and, for many of the siblings, the medical training that allowed them to understand and manage the disease process.
Still, the shroud of exhaustion settled upon them, and the siblings differed on when to cease medical interventions with their father. The decision to turn to hospice was easier with their mother, but it didn't ease the angst of turning off her pacemaker and withholding food, water and medication or of agreeing on what was needed to ease her pain.
What the siblings all agree on is their parents' devotion. Their affection for each other remained as strong as when they first met in 1944 at Duke University where he was a general and thoracic surgery resident and she a nurse.
Over the next six-plus decades, the Keeleys would grow their family and his career in his hometown of Roanoke, where he became a founding partner in Jefferson Surgical Center, chief of surgery at Carilion Roanoke Memorial and Carilion Roanoke Community hospitals and a professor of surgery at UVa.
By late February 2014, Keeley was still working once a week at the Social Security Administration on disability cases, though six years of congestive heart failure had taken its toll. His children rattled off details of surgeries, procedures, complications and stubborn infections that left their once "fat, jolly daddy" skin and bones.
"He had what one of my old mentors used to call a case of 'the toos.' Too old, too sick, too many problems," said his son.
Keeley had teetered too close to the edge a few times.  A 2012 dinner, announcing that Carilion's Healing Arts program would be named in his honor, nearly killed him. All the hands extended to congratulate, thank and wish him well also carried germs that taxed his frail body. Yet he rebounded and continued on what his children dub the farewell tour.
"We had the benefit of having a lot of people tell him how great he was. And that was awesome," Sweeney said. "I don't think many families get that opportunity."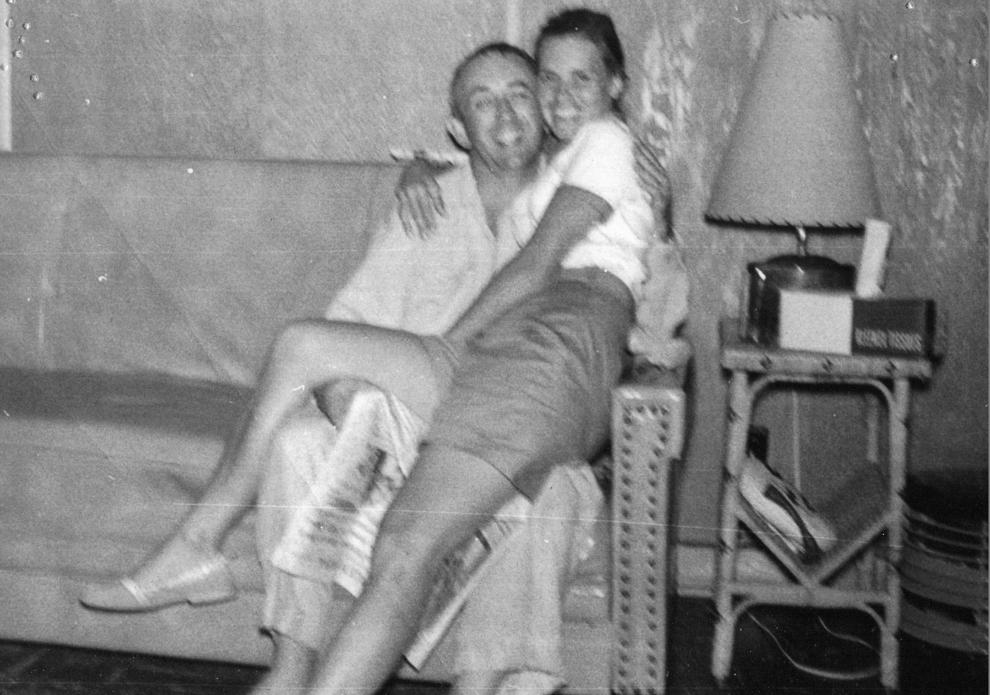 Home or hospital?
By the time of the UVa dinner, the family knew this was the finale. There would not be an encore.
Sweeney wanted to make it extra special so she called the hotel. "I said, 'Listen, here's the scoop. This is probably the last time my Dad's going to be here. I'm absolutely sure I was conceived in this room, can you make sure they have it?'"
The Homestead accommodated.
"When we go up to this room, what was so cool, he was in a wheelchair, and he and Mom entered that room and the way they looked at each other was just amazing," she said. "I just said, 'I'll see you guys later. I'm going to the pool.' What a sweet little gift to see."
Once back in Roanoke, Keeley stopped by the Social Security office to say goodbye, then placed himself in the care of his son and a team at Roanoke Memorial.
"He gave us enough time to cure him if he was going to be cured," said the younger Keeley, a pulmonologist and critical care physician.
"If it had been up to him, he would have gone home in a few days. But he was patient with us and allowed us to try to do the things we knew to do," Cassell said.
Without such an effort, Keeley would have died within days. With it, he lived long enough to celebrate his 65th wedding anniversary, to see all but one grandchild, who lived overseas, and to visit with his extensive Carilion family who crowded into the hospital room.
"In some ways this story is kind of peculiar. You hope that everyone gets treated the same, but he didn't. He got treated like the king," Keeley said. "On the other hand, all the service he gave to others over the years, I think it was an even trade."
Two weeks passed, and the siblings differed on whether he should remain in the hospital.
Sweeney and Cassell wanted him home with hospice. 
"I was ready to let him go early, but Bob, because you were the one writing the orders you probably felt more responsibility because he had resurrected so many times," Sweeney said.
Keeley knew his father's condition was dire but he and his colleagues were still trying.
"It's like riding the crest of a wave. You either catch it or you don't, and everything had to be perfect for him to get better." It wasn't, but Keeley had yet to reach that conclusion.
Throughout, the siblings took shifts sitting at their father's bedside.
On a Friday evening in mid-March, Sweeney entered the room. Her brother Richard reported it had been a rough day. It had been a rough few weeks. Their father was loopy and mostly out of it.
Exhaustion seeped into the darkened room. Sweeney's husband drifted to sleep with the Atlantic Coast Conference basketball tournament playing on television in the background. Sweeney exchanged texts with Cassell about a family meeting set for the morning to discuss what to do next.
"I said a prayer: 'God, let him wake up and tell us what he really wants to do,'" she said. As if on cue, in between basketball games, her father woke up, looked at her, and said, "Give me my glasses. Who's playing ball?"
Sweeney texted Cassell: Dad's awake. Really awake.
Cassell replied: Ask him.
"I said, 'Dad, we have to get serious.' And he said, 'Yeah, we do. You know the amount of money that has been spent on me the last two weeks is obscene.' He goes, 'I'm ready to go home.' He shook his finger when he was really serious, and he said, 'I want you to tell everybody,'" Sweeney said. "I said, 'No, I've been saying that. I need you to stay awake and alert to tell everybody.'"
So he did. He asked for their parish priest, and then for all the family to clear the room for his final confession. Keeley received Last Rites, and by Saturday afternoon, he was discharged into the care of hospice.
He went home to his condo, where 30 of his children and grandchildren gathered through the evening. He watched his beloved Virginia Cavaliers win and advance to the title game in the ACC. And then just after midnight, when all but his daughter Kathy had gone home, he slipped away.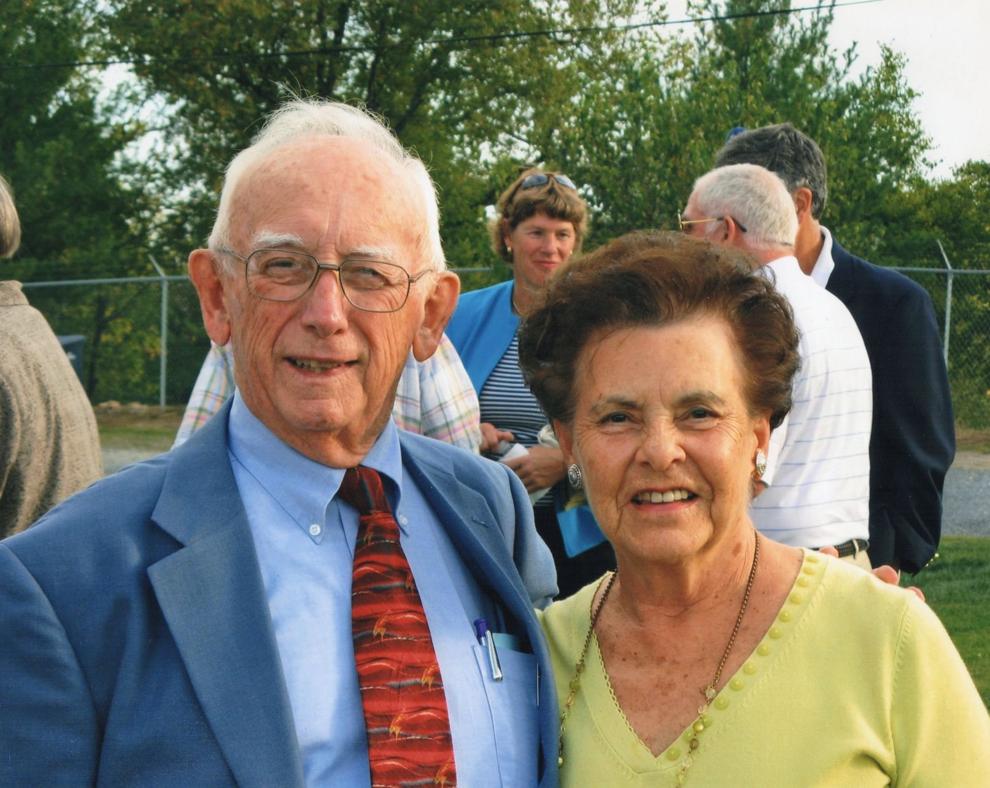 A missing symbiosis
What the Keeley siblings did not know was that their mother's health was slipping, too.
"Some of the things that happened right after Dad passed affected Mom's health, and we didn't realize it," Cassell said. "One of the things you learn is how much two people live one life. Not only did they enjoy their lives together, but they kept each other up-to-date on their medications, their doctor appointments and how their day-to-day was going."
"Symbiosis isn't recognized until the half is gone," Keeley said.
"As professional as we all are, and as intelligent as we think we all are, we didn't pick up on that," she said.
Nina Braddock Keeley was already experiencing dementia, but it was mild and stable. After her husband died, she continued to drive, go to the grocery store and attend Mass at Our Lady of Nazareth. Her children visited, but none knew that she wasn't remembering to take her medication.
By fall they figured it out. She had failed to show up at Sweeney's Cave Spring office for a flu shot. She said she had gotten lost. She got lost again returning home after lunch with Cassell and her mother-in-law. And then she went on a trip, flying first to an airport in North Carolina where she was to meet up with one sister so they could travel together to visit a third sister in Kentucky. They missed their plane and didn't think to call those waiting to pick them up.
She and her Kentucky sister, who also had dementia, became lost while on a walk, prompting a frantic search.
Once she was home, her children decided their mom would need round-the-clock help. They hired caregivers during the day at $17 an hour. Some siblings took evening shifts, and brother Richard spent the night.
It was stressful, but they were managing to keep her home as long as possible. That ended in August 2016.
Her dear friend, Cassell's mother-in-law, had just died. Then a grandson died in a motorcycle wreck. The day before traveling to North Carolina for his funeral, she had dental work that could be performed only if she came off the blood thinners she'd been taking.
Her children think the dental work led to a stroke, but in their grief they failed immediately to notice her distress.
"On the way to the funeral, she was in the car and she kept saying, 'I'm so dizzy.' And I'm blaming it on my brother the way he was driving like a bat out of hell, and I'm telling him to stop driving so crazy," Sweeney said. But it wasn't the driving.
It was a type of stroke that does not cause paralysis but damages the brain just the same. For Keeley, it hastened the pace of dementia, and required, for her safety, that she be placed in Brandon Oaks' memory care unit.
Her children continued to hire daytime sitters and take turns in the evening getting her ready for bed.
"We did what we needed to do. But you think about families that don't have this many people," Sweeney said.
Or money. "Brandon Oaks is a lovely facility, and incredibly expensive. Those places are on the order of $6,500 a month, and we had an extra caregiver at $2,500 a month," she said.
Their parents also had what many families lack: long-term care insurance and a son in the business who could navigate past denials.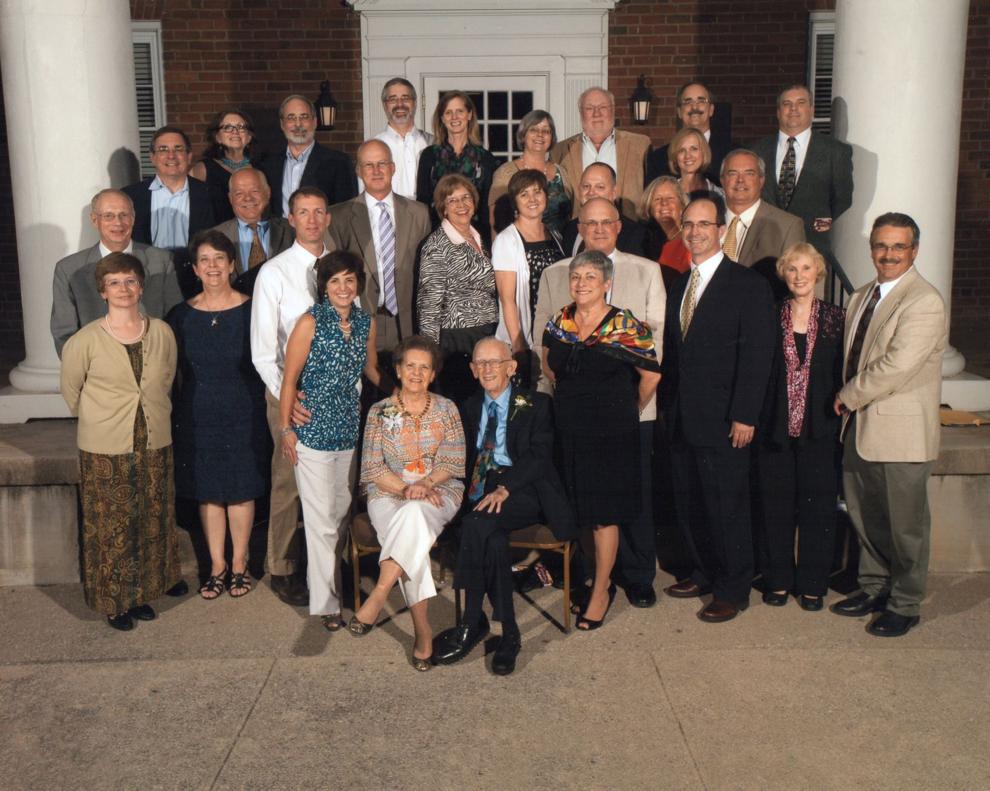 Too much vs. not enough
The family settled into a routine and planned to gather at their lake house to celebrate February birthdays. Sweeney called ahead to say she'd be by shortly to pick up her mom. The caregiver replied that their mother was the happiest she'd ever been — best day ever.
"Then I get a frantic call from her as I'm in the car. 'Your mom has fallen as she was brushing her teeth. She's down, and she's not responding,'" Sweeney said.
She had had a massive stroke. She would not recover.
This time, Keeley said his hospital orders differed: Make sure she is not having seizures, admit her to palliative care, then take her home with hospice care.
"Nina and I were on the same page about that, but some of our siblings were not," he said.
"They were in denial," Cassell said.
What the nonmedical siblings didn't realize was that this meant no food, no water, no life-sustaining medication. That created a lot of angst.
"Food and water is not going to make her wake up and get out of bed," Keeley said. "We just had to be supportive of the other family members. I had to explain it a couple different times in a couple different ways."
They had to explain, too, about the limitations of hospice.
"Hospice is not there 24 hours. They can't be," Sweeney said. "There's this whole gap for what people are physically and emotionally able to do for their family member, and hospice — as wonderful as it is — is a limited resource."
The Keeley family had the means to fill the void, but they know that so many families cannot. They see in their own practices, the need for more comprehensive care for people who are dying.
But talking about death care isn't easy. Not in the broader sense of building a stronger support system, not in advising patients to think of what they would want, and not in the micro sense of determining how much pain medication is needed to bring comfort.
The family wrestled with this.
"There was a significant discomfort level across the board about what's too much and what's not enough," Sweeney said. "You have all these people who love her dearly that want to do her right. And we're Catholic. Let's face it. We don't want to hasten anything."
"Some of us were, 'Are we going to kill her with the medicine?' Some of us were, "Who cares?'" Keeley said.
For 17 days their mother lingered, not getting better, not getting worse, and not bringing clarity to some siblings, who thought they should do more.
Hospice had coached them on signs that would signal a transition to the end.
"Mom was having more discomfort with her breathing when we turned her to one side. Hospice said if you turn her she's going to pass," Cassell said. "So we didn't turn her. We called in all the family."
Just as they did every night while growing up, the siblings gathered in their parents' room to say their prayers. They sang and reminisced. Then they turned her. And nothing happened.
When the time did come, Cassell knew. She describes it as "one of the most beautiful experiences I ever had."
"Mom was settling into a slower breathing pattern. She was quiet, she wasn't restless, she was looking right at me," she said. "I just talked with her and prayed with her. If I could have sung, I would have. But I didn't. That would have kept her around."
Cassell smiles at the thought, but her voice wavers and tears well as she continues the story.
"I woke up Richard and John and said, 'You need to come say goodbye because it's happening in the next few minutes.' They were able to come and join me," Cassell said. "Who gets to do that? That's one of the things hospice allows families to do is to say goodbye to your family member in the most peaceful way possible."
Nine days shy of the third anniversary of her husband's death, Nina Keeley joined him.
If there are any regrets, Cassell said there is but one. On the night Dr. Robert Keeley died, his wife wished that instead of kissing him goodnight, she had kissed him goodbye.
---
Additional coverage in this series: