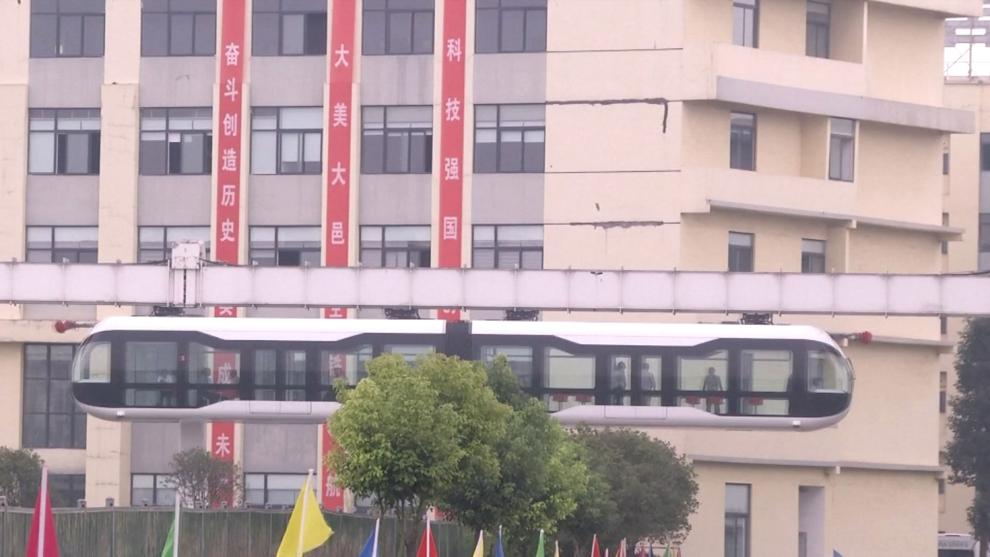 (CNN) — Chengdu is famous for being the home of China's panda breeding program, so it seems only fitting that the southwestern city should have a panda train to welcome international tourists when they return.
On June 26, the capital of Sichuan province debuted the Zhongtang Air Railway, a sky train with a "glass" bottom riders can see through. It has 270-degree visibility as the top is not transparent. Travelers who look at the train head-on will notice that it is painted to resemble a panda.
The Dayi Air Rail Project is the world's first new energy tourism air rail test line (translation: an aerial suspended rail train using lithium battery power packs as traction power), and is about 11.5 kilometers (about 7 miles) in length.
A maximum of 120 people can fit in each car. Because the glass can reflect the heat, the trains are air-conditioned to balance it out. It is made of lightweight carbon fiber materials.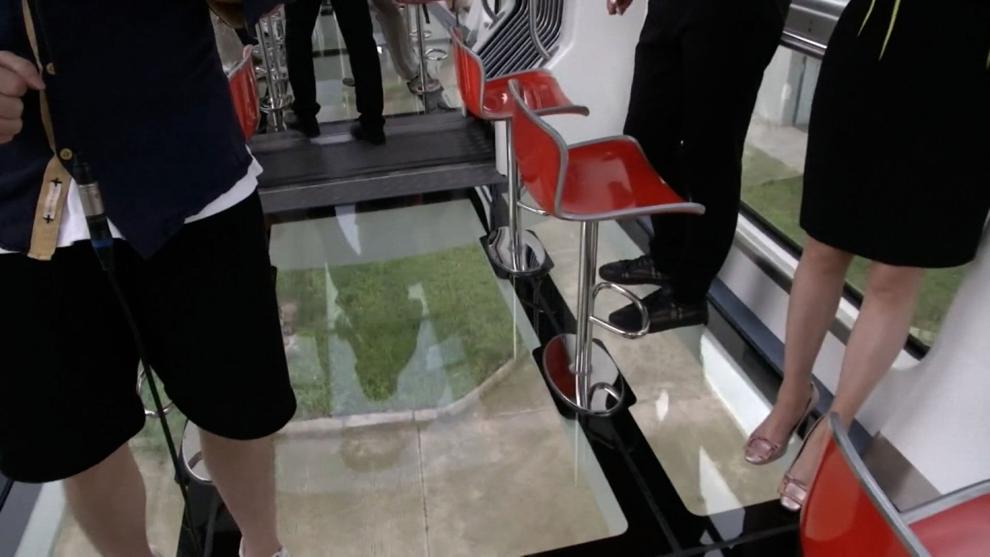 The train can travel about the same speed as a subway, about 80 kilometers (50 miles) per hour.
Currently, the train line has four stops: Dayi Station, Guanghua Avenue, Sujiazhen Station and Anren Station. At Dayi, riders can connect to the Chengdu Express Rail Line and Planning Line 12 of the Chengdu city subway.