PARIS — Coronavirus infections tipped the scales again in France on Saturday with nearly 13,500 new infections in 24 hours. Economy Minister B…
PARIS (AP) — With precision and boundless energy, a team of carpenters used medieval techniques to raise up — by hand — a three-ton oak truss …
LJUBLJANA, Slovenia (AP) — Just minutes after two Slovenian riders effectively sealed their first and second places in the Tour de France on S…
LONDON (AP) — Demonstrators took the streets of London, Tel Aviv and other cities on Saturday to protest coronavirus restrictions, decrying ho…
KYIV, Ukraine (AP) — Police in the capital of Belarus cracked down sharply Saturday on a women's protest march demanding the authoritarian pre…
LA PLANCHE DES BELLES FILLES, France (AP) — In an incredible climax to the Tour de France, Tadej Pogacar crushed fellow Slovenian Primoz Rogli…
LONDON (AP) — Police in London clashed with protesters Saturday at a rally against coronavirus restrictions, even as the mayor warned that it …
MOSCOW (AP) — Russian opposition leader Alexei Navalny said he is recovering his verbal and physical abilities at the German hospital where he…
NEW DELHI (AP) — India has maintained its surge in coronavirus cases, adding 93,337 new confirmed infections in the past 24 hours.
LE PECQ, France (AP) — A late draft to the Tour de France, Neilson Powless didn't have time to scramble together a turtle necklace, the spirit…
TEHRAN, Iran (AP) — The chief of Iran's paramilitary Revolutionary Guard threatened Saturday to go after everyone who had a role in a top gene…
LONDON (AP) — A bodyguard who was traveling with Britain's foreign secretary has been suspended from duties after he reportedly left a loaded …
TAIPEI, Taiwan (AP) — Taiwan's leader, senior government officials and a high-level U.S. envoy on Saturday paid tribute to the man who led Tai…
The U.S. Commerce Department said Friday it will ban Chinese-owned TikTok and WeChat from U.S. app stores on Sunday and will bar the apps from…
DENVER — The University of Colorado has forced some students to move out of their dorms to create more isolation housing for students with cor…
NICOSIA, Cyprus (AP) — France on Friday backed Cyprus' calls for the European Union to consider imposing tougher sanctions on Turkey if the Tu…
Wall Street capped another turbulent week of trading Friday with a broad slide in stocks that left the S&P 500 with its third-straight wee…
Europe's largest security organization said Friday that it has drastically scaled back plans to send as many as 500 observers to the U.S. to m…
MADRID (AP) — Many residents in Madrid will need a reason to leave their neighborhoods and will face limitations on group gatherings even stri…
THE HAGUE, Netherlands (AP) — Bars and cafes in the most densely populated regions of the Netherlands will have to close their doors earlier f…
Duncan Ford Lincoln Mazda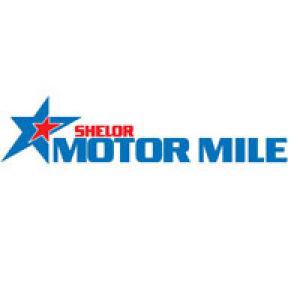 LONDON (AP) — A lawyer for WikiLeaks founder Julian Assange has told a London court that her client was indirectly offered a "win-win" deal by…
LONDON (AP) — Fresh nationwide lockdown restrictions in England appear to be on the cards soon as the British government targeted more areas F…
VIENNA (AP) — Official tells AP that Europe will send 30 observers for US presidential vote instead of 500 because of the pandemic.
NICOSIA, Cyprus (AP) — Cyprus is trying to salvage a dismal tourist season by touting that only five of the roughly 200,000 tourists that have…
LONDON (AP) — Britain on Friday stripped disgraced movie mogul Harvey Weinstein of an honor recognizing his contribution to the U.K. film industry.
KARA TEPE, Greece (AP) — Police on the Greek island of Lesbos on Friday relocated more than a thousand more migrants who had been homeless sin…
An official with Poland's conservative governing party said Friday that the country's right-wing government coalition has collapsed, but other…