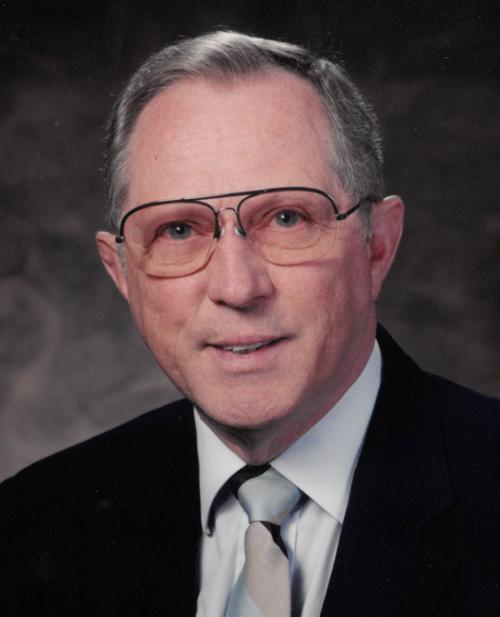 Dr. C. Freeman Sleeper, 86, of Roanoke, Va., passed away peacefully on September 28, 2019, after a long battle with Alzheimer's.
Freeman was born on July 19, 1933, in New Haven, Conn. to Mr. and Mrs. L. Maxwell Sleeper and is survived by his wife of 32 years, Mamie Lewis Sleeper; his brother, David Sleeper and wife, Beverly; his daughter, Deborah Lannen and husband, John; his three sons, Paul Sleeper and his wife, Lisa, Jonathan Sleeper and his wife, Heidi Avery, and Mark Sleeper; his stepdaughter, Cheree' Shelton; two stepsons, Dale Shelton and James Shelton; eight grandchildren, Lucretia Myers and husband, Matthew, David Sleeper, Brittany Layne and husband, Steven, Justin Sowers, Cara Estes and husband, Robert, Monica Lannen, Katherine Lannen, and Emily Lannen; and six great-grandchildren, Landon and Lillian Myers, Heidi and Jaxon Layne, and Victoria and Graham Estes; and his first wife and mother of his children, Susan S. Y. Johnson.
Freeman was valedictorian of his high school, Hamden Hall School, and earned his B.A. in Philosophy, cum laude, from Colby College in 1954. He went on to earn a B. D. in Religion, magna cum laude, from Yale Divinity School in 1958, and a Ph.D. in Religion from Vanderbilt University in 1963. He established his career as an educator at Trinity College in Hartford, Conn. in 1961. After taking a year's sabbatical to teach at the Chicago Theological Seminary, he returned to Trinity College in 1969 as Associate Dean for Academic Affairs and Associate Professor.  In 1970, he entered employment at LaGuardia Community College in Queens, N.Y., where, as Dean of Faculty, Dean of Academic Affairs, and Professor of Language and Culture and Social Sciences, he helped design the curriculum and hire the faculty in the newly founded College.  In 1976, he moved with his family to Salem, Va., serving as Vice-President and Dean of the College and as Professor of Religion at Roanoke College. In 1984, he stepped down as Dean so that he could focus on what he loved most: teaching courses in Biblical studies, ethics, and the sociology of religion. He retired from Roanoke College in 1995. Freeman was also appointed research fellow at Union Theological Seminary, was an ordained pastor with the Presbyterian Church, and authored four books and numerous academic articles and editorials.
The family will receive friends at the visitation from 6:30 to 8 p.m. on Friday, October 4, 2019, at the John M. Oakey & Son Funeral Home located at 305 Roanoke Boulevard in Salem, Va.  A memorial service will be held at 1 p.m. on Saturday, October 5, 2019, at Salem Presbyterian Church located at 41 E. Main Street in Salem, Va., with reception to follow.
The family would like to express their sincere gratitude to the many caregivers from Brookdale Roanoke, Home Instead Senior Care, and Good Samaritan Hospice, who have cared for Freeman.
In lieu of flowers, the family suggests memorial contributions be made to Roanoke College or Good Samaritan Hospice.  Online condolences may be expressed at www.johnmoakey.com.
Obituaries Newsletter
Sign up to get the most recent local obituaries delivered to your inbox.