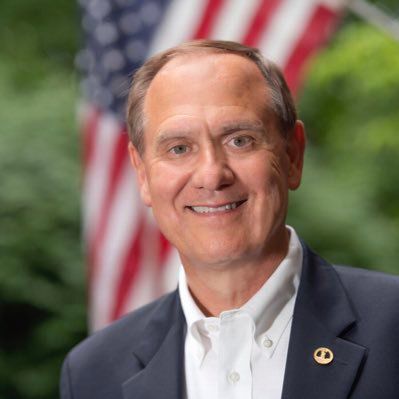 Despite much hand-wringing by Democrats and the media (repeating the same talking points, no less), Saturday's 5th Congressional District Republican Committee "Election Integrity" event came and went without devotionals to conspiracy theories or serving as a "wellspring for the fringe" as The Roanoke Times predicted ("Editorial: The danger of that 'election integrity' rally," Aug. 4, 2021).
The concept of election integrity is as old as our Republic. And until Democrats chose to weaponize it, it has been a non-partisan issue.
That's because election integrity is about free, fair, and transparent elections, a cornerstone of American democracy.
And free and fair elections were the topic of conversation in Lynchburg this weekend as the 5th Congressional District GOP focused its entire attention on recruiting and training volunteers, registering voters, working at polling locations, and recruiting candidates for public office — all standard activities conducted by both political parties across the country and the best pathway to integrity in our election processes.
Attendees even discussed the need for a photo ID to vote, a proposition supported by more than 80% of Americans, but vetoed by a tone-deaf and partisan signature by Terry McAuliffe when he was governor.
As Virginians gathered together in Lynchburg to organize for this year's election — a task inherently focused on the future, not the past — I couldn't help but wonder how many people were utilizing the Democratic Party of Virginia's website to volunteer as a Poll Observer, Voter Protection Locality Liaison, or Voter Protection Campus Captain.
I wondered when their advertised webinar training would be.
I wondered if The Roanoke Times would condemn such activities.
It would be cynical for me to seek such an editorial condemnation, and I, therefore, do not. On the contrary, I encourage the Democratic Party of Virginia to try what the Republican Party did this past weekend — structure a training curriculum around administering elections in accordance with Virginia law, motivating volunteers, teaching campaign skills, and thanking those who participate in this most basic act of American democracy.
That's what political leaders do. They lead by motivating their volunteers who labor in the trenches and thanking them for their selfless service. And that's precisely what Virginia Republicans did this past Saturday.
No political party and no media outlet should attempt to stymie this crucial function of our electoral processes through misrepresentations, mischaracterizations, or spreading falsehoods.
Our commonwealth and its political parties are better than that. After all, we are Virginians.
Rich Anderson is a retired 30-year Air Force colonel and former member of the Virginia House of Delegates. He chairs the Republican Party of Virginia.