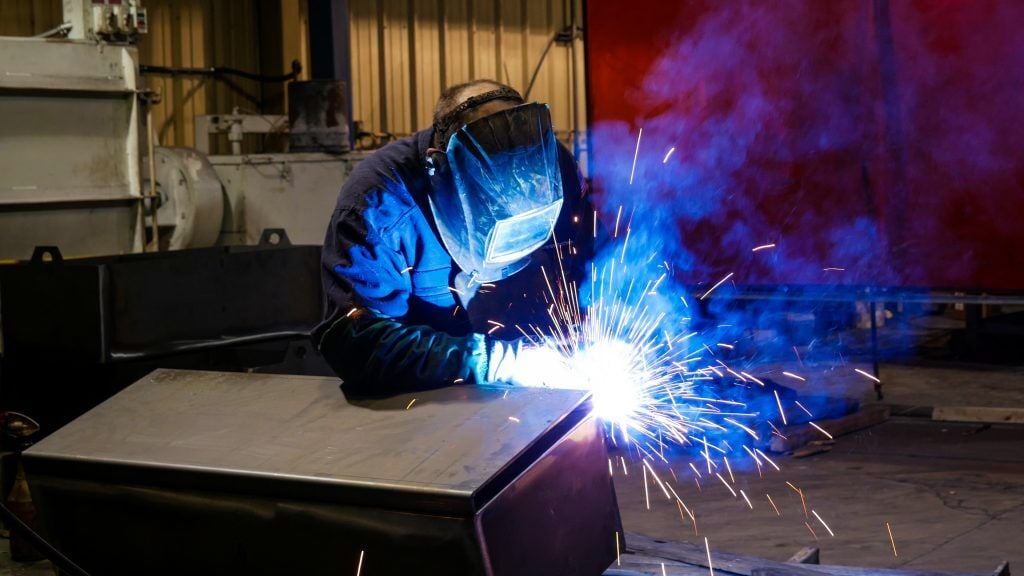 First of a three-part series.
Economic diversification is a trendy term these days, one that tends to get bandied about in reports, public comments and on Zoom calls.
The truth of the matter is economic diversification in Virginia's coalfields isn't a far-fetched idea, nor is it one that's simply waiting on the right team to come along and grab a mythical bar of success for the benefit of us all here in the Cumberland Plateau Planning District.
On the contrary, not only are economic diversification efforts already underway in the coalfields (and have been for some time), those efforts have a demonstrated track record of success across Southwest Virginia.
More importantly, private sector buy-in — even among historically coal-dependent companies — is undeniable.
Case in point: Lawrence Brothers Inc., a third-generation, family-owned and operated manufacturing and fabrication company in Bluefield, Virginia, spent the bulk of its 47-year history as a product supplier for the coal industry.
Just five years ago, 98% of the company's product line catered to the coal market. Today, that slice of its annual business is a whopping 2% percent.
And, on top of successfully diversifying its revenue streams amidst a global pandemic and economic uncertainty, the manufacturer has added dozens of full-time positions while adjusting its wage scale to meet market demands and provide a living wage to every employee.
But the Lawrence Brothers story isn't unique. In fact, it's one of many recent economic diversification successes in the coalfields. So, in addition to a company's willingness to look outside of the box for new growth and expansion opportunities, what's spurring these initiatives?
Targeted collaboration and high-quality incentive programs — both of which are working. One such initiative of note is the collaborative Energy Storage and Electrification Manufacturing Project which, with enthusiastic buy-in from four regional manufacturers, aims to identify non-coal product markets into which those companies can realistically pivot.
This GO Virginia-funded initiative stands to be a game-changer for these and other important coalfield employers.
Economic diversification in the coalfields, such as what's happening today at Lawrence Brothers, is being achieved thanks to a litany of support programs that are quite unique compared to most rural regions across the country.
Chief among them are the Cumberland Plateau Revolving Loan Fund and a host of recruitment, expansion and start-up programs offered by the Virginia Coalfield Economic Development Authority (VCEDA) which have, collectively, created and retained thousands of coalfield jobs over the past three decades.
The future viability of incentives offered by VCEDA — which have been utilized to successfully market our counties and towns and diversify the coalfield economy for decades — was recently dealt a blow with the repeal of the state's coal tax credit, a portion of which had gone to VCEDA to fund economic diversification projects in the region. However, these incentive programs are vital to the good work that's being done here. And, they produce results.
Another case in point: Pure Salmon, an international aquaculture company that recently broke ground on a new facility along the border of Russell and Tazewell counties, committed to a $228 million private investment in the region — one of the largest ever in Southwest Virginia — and more than 200 new, high-paying, non-coal jobs, but only after $10 million in local incentives for the project was OK'd by VCEDA.
What's more, the company's unique aquaculture system, which will recirculate 99% of the water used at the plant, purports to ensure a safe, uncontaminated and ecologically sustainable operation.
This project was deemed so important to the region that three of our coalfield counties — Buchanan, Russell and Tazewell — joined forces to further incentivize the recruitment effort through the commitment of $1 million each as part of a revenue-sharing agreement.
And, by the way, the Pure Salmon incentive package would not have been possible in the absence of monies made available to VCEDA through the coal tax credit.
The notion that the coalfield counties are "waiting on the phone to ring" for the next meaningful economic development project is as trite and tired as it is utterly false.
We are, in fact, a region bursting at the seams with positive economic development and diversification initiatives thanks to unique funding sources, a proactive economic development community and business leaders who are willing to embrace new and innovative ideas.
No economic developer in the coalfields will suggest that creating jobs here comes without considerable challenges. But what we're doing to diversify in creative, forward-thinking ways is working. If you haven't already, I invite you to take notice.
Scotty Wampler is Economic Recovery Coordinator for the Cumberland Plateau Planning District Commission, which serves the counties of Buchanan, Dickenson, Russell and Tazewell. He has worked to advance numerous economic and community development efforts at the local and regional levels in Southwest Virginia.