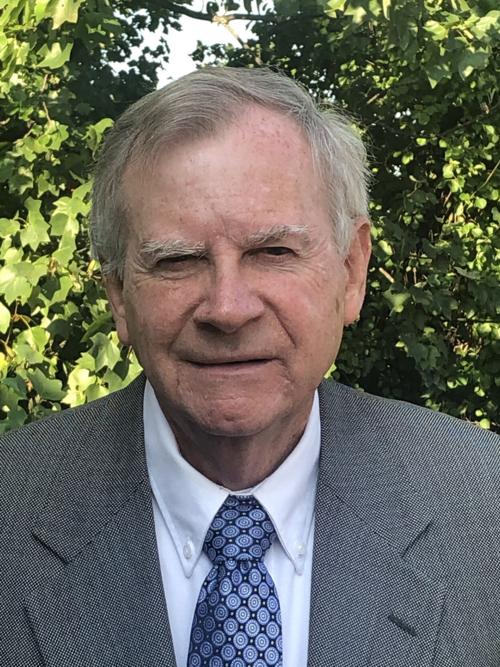 Blackstock is a retired optometrist in Roanoke.
We are seeing more and more headquarters moving out of Roanoke. Soon Roanoke will become a suburb of one of the surrounding communities. We have not had a visionary for Roanoke since Bern Ewert. We have great leaders in Roanoke, but we do not have progressive leaders in Roanoke.
There is a reason businesses leave. We have to give them a reason to stay, and we have not done this in a long time. Let's dream a little. We gave up a hundred million dollar project that wanted to move across from Valley View Mall and employ a thousand people. Our biggest asset is Carilion and the VT/Carilion Medical School. Our biggest employer, Carilion, is getting ready to build a huge expansion; and, yet, we let the Roanoke River flood the hospital and block access. Let's protect this asset. Another big asset that we do not utilize is the Roanoke River. This can be an asset or it can be a curse. Many cities will opt to use the river as an asset, a Riverwalk. What we should do is dig the river deeper to the level that it does not flood the hospital. Yes, this can be done. The government would help with the river project. We should build a pedestrian bridge over part of the river similar to the structure in Greenville, South Carolina, and pay for this with private and public funding. Once done, then we can develop recreational and commercial opportunities around the river, many of which can be funded privately. Yes, I hear a lot of naysayers; but, all of this can be done--can be transformed from dream to reality!
We have Rosie's Gaming in Vinton. Let's use that to our advantage. Little Danville, Virginia, is planning a four hundred million dollar project around gambling. We could develop and do the same. We already have a head start. Why not use that to our advantage?
I can remember when the Roanoke Civic Center would draw concerts that had the biggest names in the industry, and people would come to Roanoke from faraway places just to see the shows. We were ahead of our time and had the largest civic center around. No longer is this true. We should have torn down the current structure and built a larger civic center years ago to remain competitive in our region.
We have Explore Park that is wonderful but is very much under-utilized. We have already missed that opportunity, but let's get behind this and support it.
The Mill Mountain Zoo is hanging on by a thread because it lacks city support. This is such a beautiful area but will not be successful without a couple of large animals and government support.
The airport is treated like a stepchild by the airlines. We have some of the most expensive fares and limited destinations. I understand the chicken and the egg approach, but how can surrounding airports give better fares than Roanoke?
Lastly, I love Roanoke with all my heart and will be here until I die. I want a place our children can live and have great opportunities. I just want good things for what I believe is the best city to live in anywhere in this country.
Catch the latest in Opinion
Get opinion pieces, letters and editorials sent directly to your inbox weekly!