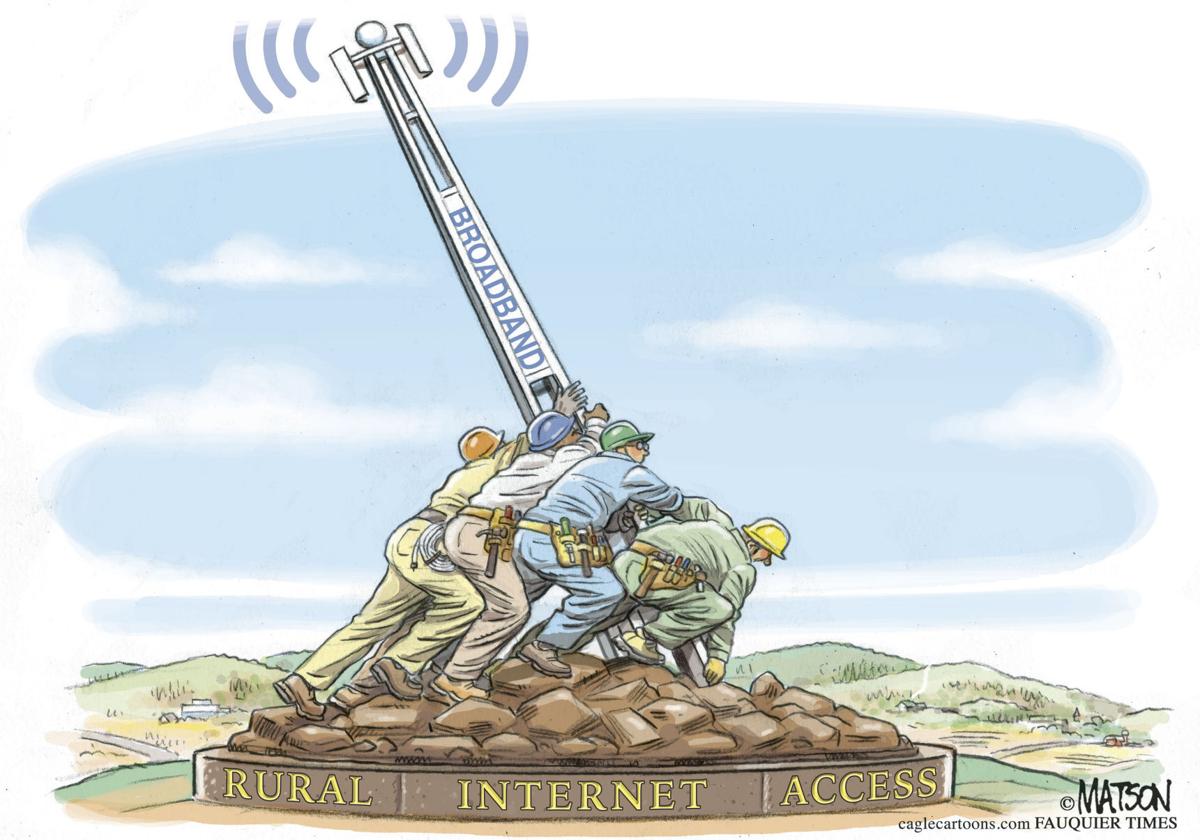 COVID-19 exposed deep divisions within our country: between rich and poor, urban and rural, Democrat and Republican, and among those who have broadband internet and those who do not.
There are a number of reasons why people don't have broadband.
For some it is cost prohibitive while others have not had the opportunity to learn how to use online technology.
For many rural Americans, however, the problem is one of access. The United States has some of the best broadband in the world, with better coverage and with prices that have decreased over the last five years even as service speed and quality have gone up.
Even still, one quarter of rural Americans do not have access to the broadband infrastructure that would bring them online. In other words, these rural households can't get online even if they want to.
As a recent candidate for state senate, I experienced firsthand the lack of internet access while on the campaign trail in the rural counties of the 38th District. As a health care professional in Radford and Blacksburg, I work with patients who cannot take advantage of Telehealth appointments, let alone employment and educational opportunities.
In rural America, people without access to broadband have had to forgo healthcare appointments because they lack the internet required to set up telehealth encounters.
Students have been forced to head to parking lots to connect to hotspots so they can get their homework done, to sit through online lessons, or even worse, to teach themselves from paper packets that school officials drop off at their homes.
In a Michigan State University study, students without broadband in their home had lower grades, completed less homework, had worse digital skills, and were less likely to plan to attend college.
Thankfully, we can fix this! The Biden Administration recently unveiled the American Jobs Plan which aims to tackle many of the deep structural fissures in society and puts closing the digital divide front and center in the plan. The plan emphasizes building government-owned broadband which will almost certainly be part of the mix for closing the digital divide.
Yet how would spending taxpayer dollars to build an additional network in Northern Virginia help people who have to sit in a library parking lot in Southwest Virginia just to find a network? It is clear that it will not.
Our urban areas already have multiple competing broadband networks. In 94% of communities that have access to broadband, there is more than one competing provider. So before we start building a third or fourth network in cities and suburbs, we need to first and foremost help the 25% of rural communities that lack any access to broadband at all.
Congress should fund a permanent broadband subsidy for low-income households, as recommended by several leading advocacy organizations such as The National Urban League, The Consumers League, and the Grange. Bringing broadband access to everyone by prioritizing those who lack isn't just the right thing to do, it is essential to powering a better future for all Americans.
I am hopeful that our Congressional delegation will take this focused, common-sense approach and lead the way for a more equitable broadband future for rural and low-income Americans. Failure to act would be robbing our children's future.
Buchwald is a Women's Health and Family Nurse Practitioner, former Radford city council member and former Democratic candidate for the state Senate. She lives in Radford.