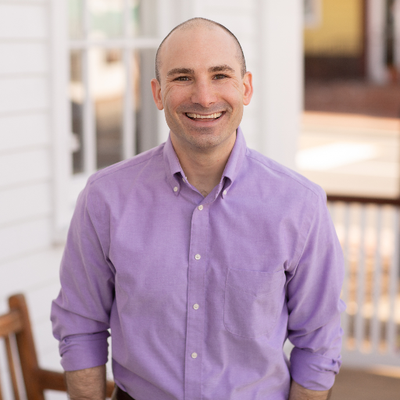 Virginia's painful history on race, mass incarceration, and criminal justice is well established. It was in Point Comfort, Virginia that the first Africans forced into slavery in North America made landfall; It was our current capital of Richmond that served as the seat of the Confederate States of America during the Civil War; And it was in Virginia that Sen. Harry Byrd's campaign of "massive resistance" to school integration led to the founding of private "segregation academies" across the commonwealth following the Supreme Court's Brown v. Board of Education ruling.
More recently, Virginia's criminal justice system has been among the most regressive in the nation. The commonwealth's incarceration rate of 779 per 100,000 people ranks significantly above that of the United States as a whole — and 58% of those incarcerated are Black, compared to 19% of Virginia's overall population.
Thankfully, Democrats in Richmond have begun the difficult but necessary work of righting these historic wrongs. In the most recent legislative session, Virginia became the first former Confederate state to abolish the death penalty, took a first step towards legalizing recreational marijuana, established a framework for formerly incarcerated community members to seal their criminal records, and ended "third strike" felony enhancements for petit larceny. This success should be celebrated. But we must also build on it and continue to make Virginia a national leader on criminal justice reform by eliminating cash bail and ending mandatory minimums.
Cash bail is an archaic practice that creates two systems of justice: one for the rich and privileged and another for everyone else. People stuck in jail simply because they can't afford it — disproportionately Black and Brown folks — risk losing their jobs, housing, custody of their children, and sometimes even their lives. The nation has been awakened to the human cost of cash bail through the tragic stories of individuals like Preston Chaney. Chaney died from COVID-19 in a Houston jail because he couldn't afford the $100 he was charged for bail after being accused of stealing food. The bottom line is that, as Chaney's story illustrates, cash bail destroys lives and upends communities while failing to improve safety outcomes.
Thankfully, momentum is building to end cash bail. In Fairfax County, the Office of the Commonwealth's Attorney stopped requesting cash bail over a year ago, and committed to only detaining individuals deemed a severe security risk pretrial. Both our pretrial detention population and our crime rate have remained low, proving that the two are not mutually exclusive. As the ranks of local prosecutors refusing to seek cash bail have swelled across the country, Illinois became the first state to fully eliminate cash bail last month. It is our hope that Virginia will follow suit in the General Assembly's next legislative session and continue to distinguish the commonwealth as a leader on criminal justice reform.
In the most recent session, both houses of the General Assembly passed legislation to end some mandatory minimums but did not come to a final consensus. We urge Virginia leaders to build on this foundation and strike all mandatory minimum sentences from Virginia's books when the legislature reconvenes.
These laws require individuals who are convicted of certain crimes to serve a minimum amount of time behind bars. They proliferated alongside the odious "tough on crime" politics that dominated the country in the 1990s and have fueled mass incarceration by preventing judges from tailoring sentences to the unique circumstances of each case. It's no accident that Virginia's state prison population has more than doubled since the 1980s, and it's no surprise that Black Virginians account for over half of that state prison population.
The good news is that alternative approaches to sentencing have begun to take hold. Across the country, 29 states have acted to roll back mandatory minimums since 2000, with the bulk of that legislative activity falling within the last five years. It's clear that the public is now beginning to understand that a mindlessly punitive approach to criminal justice does not make communities safer, comes at an unacceptable human cost, and perpetuates racial inequities. We urge legislative leaders to heed the call of the sentencing reform movement sweeping the country and end mandatory minimums in the next legislative session.
The story of Virginia's recently enacted criminal justice reforms gives us both hope for the future of the commonwealth. Over the past year, Virginia has begun to come to terms with its dark past and build a more fair and equitable justice system. We celebrate this progress and urge legislative leaders to continue to prove to the country that change is possible — even in the former capital of the Confederacy. We look forward to working with leaders and advocates across the commonwealth to end cash bail and mandatory minimums when the General Assembly reconvenes.
Descano is Commonwealth's Attorney for Fairfax city and Fairfax County. Perryman is president emeritus of the Fairfax County NAACP and a candidate for the Democratic nomination for lieutenant governor.