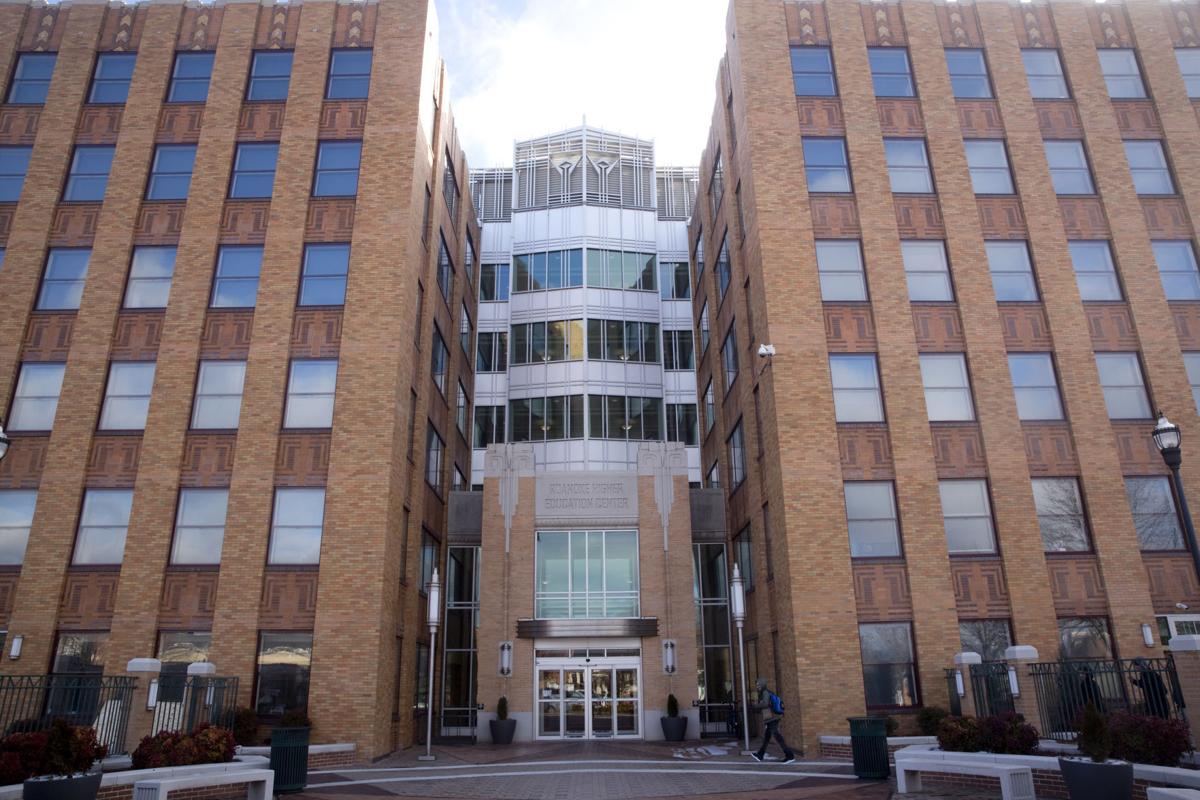 Edwards is Chairman of the Roanoke Higher Education Authority and a Democratic state senator from Roanoke.
Twenty years ago the Roanoke Higher Education Center opened to serve what was then the largest region in Virginia without a four-year public college or university.
In the mid-1990s citizens were pushing to expand opportunities for public higher education in the Roanoke region. A small graduate center in a downtown parking building needed additional space to grow. The community college was looking for a corporate center to offer workforce training programs.
Downtown businesses entertained revitalizing the property left by Norfolk Southern Corporation's move to Norfolk, and the city looked to repurpose the old Norfolk and Western Railway's General Office Building North. The Virginia Tech Architecture School pronounced it a classic example of Art Deco architecture of the early 1930s and promoted preserving the historic building.
Meanwhile, civic and government leaders, educators and the downtown business community aspired to turn the building into a higher education and training center. ln short, there was synergy to renovate the old railway building and turn it into the Roanoke Higher Education Center.
The old N&W building, an icon of the Industrial Age, would be turned into a symbol of the new Information Age. The headquarters of a major national railway would become a center to educate and train for the new jobs of the 21st century.
The doors opened in August of 2000 after the building was renovated with $9 million from the General Assembly, $9 million in historic tax credit funding, and endorsement from the State Council of Higher Education. The building was equipped with the most advanced interactive telecommunications technology for distance learning in Virginia. A group of visiting congressional members pronounced it a new model for the new century.
Currently, 12 colleges, universities and workforce training institutions partner to provide educational opportunities leading to associate, bachelor's and graduate degrees, along with certificates and workforce training programs. Online, hybrid and in-person programs are available.
In 2008 the Claude Moore Education Complex on nearby Henry Street opened as a LEED-certified "green" building. It preserved the historic theater and Henry Street shops in the heart of Gainesboro and served to house Virginia Western Community College's new Culinary Arts Program. Students could obtain a certificate or an associate degree leading to employment as a chef or to operate a small business. The facility was significantly expanded in 2018 with the popular Al Pollard Culinary Arts Program. In addition, four kiosks installed on Henry Street tell the story of this oldest part of Roanoke.
In 2017 the General Assembly funded a $2 million Clinical Simulation Center at the facility to train nurses and other health care providers. During the last academic year, some 2,359 students were trained in the nationally accredited program operated by Radford University.
In the fall of 2019, there were 438 students taking graduate and undergraduate courses and 1,955 students participating in noncredit programs, including certificates and workforce training programs. Today, more than 200 programs are offered, from GED to Ph.D. Educational testing is also available in a secure proctored test environment. The GED, Praxis exams and many other industry certification tests are administered at the center.
Earning a more advanced degree or certificate results in enhanced income opportunities.
Studies show that a student earning a bachelor's degree can make $964,000 more over a lifetime than with a high school diploma and $541,000 more over a lifetime than with an associate degree. A master's degree can add $403,000 more income over a lifetime than a bachelor's degree.
The center also hosts numerous events and community meetings. Rental facilities are available for up to 100 people. Last year, we hosted 164 events and served 4,398 people.
Now a green plaza is planned in front of the main building to tel1 the rich history of Gainesboro. A historic roadway marker will be installed designating the office of Oliver White Hill who lived and practiced law in Roanoke for a time.
The Roanoke Higher Education Center Foundation has recently been established to raise funds for a career center, provide scholarships and create new programs aligned with workforce needs.
ln the 20 years since its opening, nearly 10,000 people have completed programs.
The Roanoke Higher Education Center continues to offer higher education and training opportunities for lifelong learners to meet the demands of the new information age and provide enhanced opportunities for citizens to learn, earn and grow our economy.