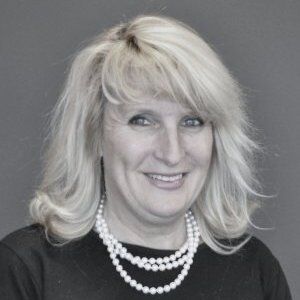 With many Virginians struggling during the COVID-19 pandemic, lawmakers need to focus on ways to lower costs and safely reopen our state's economy during the 2021 Legislative Session. Instead, certain lawmakers are pushing through a slate of legislation that will raise auto insurance costs at a time when individuals, families and businesses can least afford it.
Supported by plaintiffs attorneys, Senate Bills 1182, 1202 and 1195 would make major changes to existing Virginia law raising required auto financial responsibility limits, adding bad faith actions for auto claims, and changing the requirement for underinsured/uninsured motorist coverage under an auto policy. The combined bills are being pushed through the legislature quickly and not allowing much debate. These harmful bills together will likely lead to higher auto insurance costs, increased litigation, and will burden the Virginia courts with more cases.
SB 1182 would force Virginians to buy much higher bodily injury and property damage coverage than is currently required. This unnecessary bill will drive up costs for individuals and families and may result in more uninsured drivers on Virginia roads. According to a 2018 study by the Virginia Department of Motor Vehicles, insurance premiums could increase 9.46% or up to $252 for some drivers if SB 1182 passes.
According to the Virginia Bureau of Insurance, 15% of the state's population only carries the current required limits. This could make coverage unaffordable for those who can least afford it. The bill would double the required bodily injury coverage limits from $50,000 to $100,000 per accident and double the amount for property damage from $20,000 to $40,000. If SB 1182 passes, Virginia's limits would be the highest in the country. Consumers can already purchase higher limits if they desire, so why have the government mandate it? Consumers should continue to have that choice rather than requiring it by law.
SB 1202 creates a "bad faith" action for underinsured/uninsured motorist (UM/UIM) auto coverage when an insured individual seeks coverage from their own carrier due to another driver's inadequate coverage. The bill gives little guidance for determining when an insurer acted in bad faith, which will likely cause long and complex litigation battles as attorneys seek to capitalize on the vagueness of the language.
A recent Milliman study for similar legislation in Florida found that creating a bad faith action for underinsured/uninsured motorists would increase attorney participation in these claims and would lead to an estimated 22.4% increase per vehicle in losses. Higher losses and increased litigation mean once again higher costs for consumers and businesses.
SB 1202 also is unnecessary as the Virginia Bureau of Insurance has full regulatory authority to handle consumer UM/UIM complaints. Between November 2017 and November 2020, the bureau received 38 consumer UM/UIM complaints. These complaints were concluded either substantiating the insurer's claim decision or with compromise resolutions with no unfair claims violations found.
SB 1195 would disrupt uninsured motorist coverage by changing the definition of "underinsured." This is a very complex issue that is being rushed through this year. Underinsured motorist coverage for bodily injury (UIM-BI) provides reimbursement to the non-at-fault party who is hurt in an accident. If the negligent driver's liability insurance limit is too low to adequately compensate the victim, the UIM-BI coverage pays for the additional compensation. This bill changes Virginia's UIM law from an "offset" definition to an "excess" provision. The difference between the two provisions is essentially how an underinsured motorist is defined. This change could nearly double auto UIM insurance costs for individuals, families and businesses.
Major policy changes like the ones brought forth in SBs 1182, 1202 and 1195 require thoughtful research, data-driven discussions and evidence-based decision making. Given the 30-day legislative session and urgent COVID-related challenges to address, lawmakers should push consideration of these policy issues to next session. There has been no consumer outcry to make changes to existing auto insurance law and there is no urgent need to pass reforms, so why now?
The COVID pandemic continues to ravage people's lives and livelihoods. The Biden Administration has made it a priority to provide relief to Americans during these challenging times. Virginia lawmakers should do the same and protect individuals, families and businesses from increasing auto insurance costs by voting no on SBs 1182, 1202 and 1195.
Egan is assistant vice president and Virginia state government relations counsel for the American Property Casualty Insurance Association.