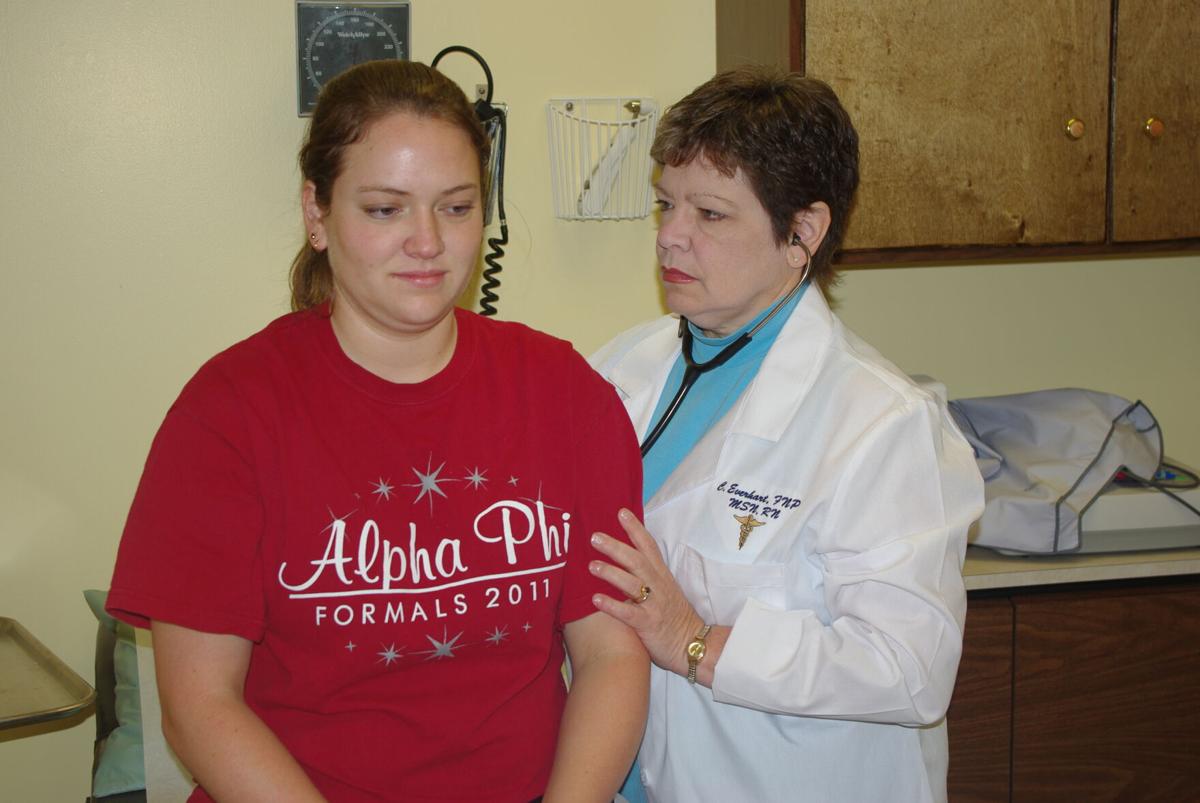 As a nurse practitioner (NP) and the only health care provider for Everhart Primary Health Care in rural Cana, Va., a nonprofit, fee-for-service primary healthcare clinic, I can confidently explain why Virginia needs to support House Bill 1737 and lower the years of experience for NP autonomous practice from five to two. Even with their education, training and certification, Virginia is the only state requiring NPs to practice for at least five years before they are eligible for autonomous licensure. Many states allow NPs to practice autonomously without an experience requirement while others require two or three years of clinical experience prior to receiving autonomous licensure.
I continuously put in 80+ hours of work a week at my practice helping low-income patients from multiple counties in southwest Virginia, including several counties in North Carolina. With an average of 3,500 patient visits annually and the stresses associated with the pandemic, I'm at my breaking point. In fact, many NPs and our physician colleagues in rural areas of the Commonwealth are too. We need help, not just during COVID, but moving forward, and HB 1737 can provide it.
Practices like mine, as well as physician-run practices, need support like never before, and qualified NPs are one of the key solutions. Ask NPs why they aren't practicing in rural areas and they will tell you that many practices and even some hospitals will say, "We can't afford to hire a nurse practitioner because of the required collaborative agreement costs."
If passed, HB 1737 will give many practices the ability to hire NPs with two years of experience and reduce the extra costs associated with a collaborative agreement. This creates an avenue to flood rural areas with qualified NPs who have years of experience as registered nurses (RN) plus an additional degree and associated experience and certification allowing them to do more to help patients.
To further explain the current situation, let me tell you about Haley. She is an NP student from Cana attending Bluefield College in West Virginia virtually and doing her preceptorship with me. Haley has been an RN for eight years and is close to graduating as an NP. She is passionate about the work we do and the difference we are making with local individuals and families. I'm impressed with her bedside manner and ability to understand when to consult with me on patient care. I recently asked Haley if she would stay in rural Virginia after graduation, and she said her options to practice here are limited.
We had a discussion about Gov. Ralph Northam's Executive Order 57, which allows NPs with two plus years of full-time clinical experience to practice independently until the end of the pandemic. We both wondered why NPs, who are not new to the healthcare field, would be allowed to practice to the full extent of their education, certification and training during a major crisis, but not be allowed to do so during normal times.
There has been no reported negative impact on patient safety since EO 57 was enacted in April, and access to care has improved. In fact, many patients share that they prefer to be seen by an NP. The fact of the matter is NPs bring many years of practice as RNs before becoming NPs, just like Haley who already has more than eight years of experience as an RN.
For NPs, two years of full-time clinical experience equates to roughly 4,000 hours of patient care, not including their time as an RN. We are not seeking to replace our physician colleagues, but rather to have the ability to freely collaborate with and refer patients to physicians and other health care providers as necessary. It's something I and my other NP colleagues throughout the state do daily.
I'm certain that making EO 57's regulations permanent would allow NPs, like Haley, to remain in Virginia and help practices like mine and those of my colleagues. It also encourages NPs to develop innovative practice models, volunteer in clinics without the restriction of a mandated collaborating physician, and expand access to care in all specialties, including mental health and substance abuse.
NPs cannot be a solution during a pandemic only to lose these advances when the emergency passes. I fully support HB 1737 and encourage you to ask your legislators to support it as well.
Dr. Carole Everhart is a family nurse practitioner and one of the founders of Everhart Primary Health Care in Cana.