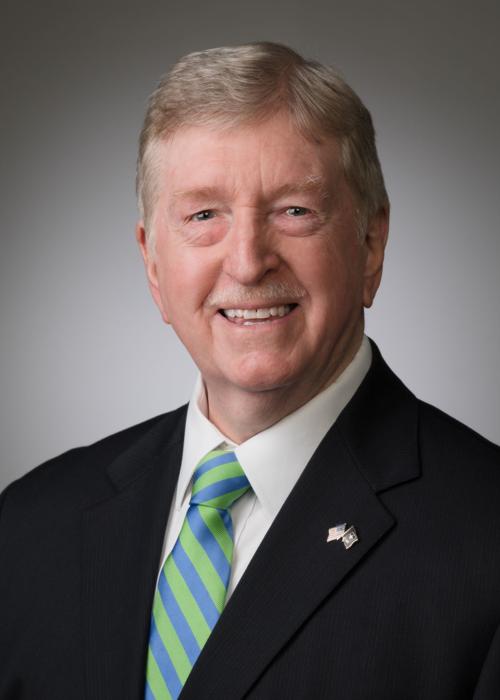 The United States', and all advanced economies, and life itself depend upon production, distribution, and efficient use of energy.
With new technology of discovery and recovery, the U.S. is now "energy independent" as one of the world's leading producers of oil and natural gas energy. However, those of us old enough remember the Arab Oil Embargo of the 1970s when we were at the mercy of foreign governments.
There has been much ado about solar and wind turbine energy which will certainly be in our future.
Per capita and by land area, the U.S. is one of the top three producers of CO and CO2 "greenhouse" gases, along with China and India. However, the U.S. is the only one of the three that has reduced its carbon footprint.
There is much we can do to clean up our act but it must be done in a systematic, scientific, practical manner that does not destroy our ability to produce food and products for the U.S. and world economy.
We should not move toward more efficient energy production with a "tree hugger" mentally as has been exhibited against the Keystone and MVP projects.
Knee-jerk "social media" posts, from those who know nothing about which they post, and sensationalized news coverage have no place in determining energy policy.
President Biden, in his first day of office, halted construction of the Keystone Pipeline, much to the chagrin of Canada and the U.S., putting some 15,000 direct and thousands more support jobs out of business. What did this accomplish? Stopping one or more pipeline projects will have virtually no effect on oil and natural gas energy flow.
Fueling the economy, oil and natural gas continues to flow in thousands of pipelines. In addition to underground pipelines, oil and natural gas travels by train and truck from Canadian and U.S. oil fields to areas all across the country, a much more dangerous and expensive transport method than pipelines.
During the early 1960s I watched as Colonial Pipeline build a 30" pipeline from Greensboro to the tank farm in Montvale, Va.
After almost 60 years it was recently closed due to the high cost of maintenance and controversy concerning pipelines. Now our gasoline, kerosene, heating oil, jet fuel is trucked along US 220 to the Roanoke area . . . a more dangerous method.
Under one's feet as one walks the Market Area are 2200 volt electric lines and natural gas pipelines. A natural gas pipeline runs directly in front of Mountain View Elementary School. (Horrors!)
The fact that most don't know or hear about the thousands of pipelines in existence for decades is a testament to their safely, compared to truck wrecks and train derailments.
All major economies and life itself depend upon the production and use of energy. Energy is very prolific throughout the universe.
In fact, the sole source of Earth's energy is the nuclear fusion of our Sun. The Sun produces wind for turbines, light for solar panels, the growth of trees millions of years ago that decayed to form coal, oil, and natural gas reserves, evaporation and rain for hydropower.
Nuclear energy is the safest and most efficient source of energy by far. The small amount of waste/spent fuel can be safely sent to the Sun by NASA or SpaceX. New technology from Terrapower. GE, Hitachi cools reactor cores with low pressure liquid sodium rather than explosive, high-pressure steam.
A little known fact is that the US is the largest producer of electricity by nuclear fission ... more that twice as much as second place France.
However, we have a dismal record of the percentage of total energy produced by nuclear power plants.
As a percentage of total US electricity, we are 14th behind France and 13 other countries, with France producing 71.7% of its electricity with 56 nuclear power plants and the US 19.3% from 96 power plants, according to a US Energy Administration report dated June 2019.
In over six decades and 18,500 cumulative reactor-years of commercial nuclear power generation, there has been only two major uncontained accidents, Chernobyl in Ukraine and Fukushima in Japan.
For the foreseeable future, oil and natural gas electricity production, sourced in the U.S., is essential and vital to our national security, a robust economy, and our way of life. Congress and citizens alike need to understand the basics. May we be good stewards of GOD's gifts to America.
Fizer is founder of Roanoke-based Lodging Technology. He resides in Roanoke County.