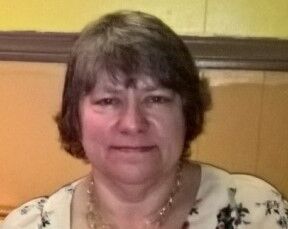 The number 200,000 is news. It popped up at the inauguration of President Biden, who looked out at 200,000 American flags rather than a crowd, homebound by COVID. After January's insurrection against Congress, over 200,000 leads were submitted to the FBI to help haul in the culprits for reckoning.
The flags greeting our new President are bright and cheery, but wouldn't 50,000 to represent 50 states be equally patriotic? How much did this display cost, who was it designed to impress? Were plans made to reuse the flags elsewhere? This display seems extreme, which is what humans do best.
Congress quickly sought to hold Mr. Trump accountable for the insurgency which shocked, really, the world. Lawmakers are busy, proving they're worth their salt. 200,000 tips should keep law enforcement, lawyers, and courts occupied awhile, ensuring job security. If we knew how to stop this spiraling nightmare by alleviating fears and savage behavior of angry people.
Really, all America should be in prison, for allowing things to go so far. The 2016 election featured strident voices of candidates. But throughout America, voices shrieked disagreement, fighting for ascendancy. We speak of conversations; perhaps it's time we shut up and figure out how to get along. Do too many of us have too little to do, that we have time for such nonsense?
Historians advise this is the "old normal": every election has its moments, its accusations, its scandals. Ours escalated, ably assisted by social media. If Republican have "gone awry," so has the Democratic Party. To further divide us, they've splintered into disparate special interest groups. These groups vie for money, control, attention, meanwhile preaching "unity."
Our history abounds in excess: near-annihilating native Americans; slavery; "hotheads" north & south unleashing civil war; Jim Crow, lynchings; McCarthyism. Globally, a British empire subjugating nations; fascism; Nazism, Ezra Pound's woeful purism. Racial profiling I've witnessed, powerless to help. Sometimes God does the proposing, mankind ineffectually disposes.
Condemnation and consigning "damfool" wrongdoers to prison to harbor resentment in idleness, rather than positive reinforcement of civilized protocols and learning a trade, doesn't work. Responding to extremism, we go too far ourselves, vindictively disparaging troublemakers and neo-savages by smugly proclaiming, "serves 'em right," dismissing them from our collective mind but not our larger world. We are quick to judge, and slow to fix.
Most agree infants have a streak of good that, nurtured properly, can widen, or shrivel with evil acts. Humans are prickly; those claiming to be "sensitive" are first to take offense, strike back, dare others to disagree with their "truths." We ride our Shandean "hobbyhorses," pet beliefs on the road of belligerence.
An observer would conclude there's no norm of behavior, no "normal" citizens living in an adjusted, civilized manner. There are many of every culture, and we'd do well to imitate them. These are people educated by traditional learning, a practice we need as basis and touchstone for novel experiments.
Extremism can cause disaster, stripping inhibitions, as with pandemic breakout parties or the sad contretemps of Becki and Jerry Falwell, Jr. We conflate contraception with abortion, then call for outlawing mostly preventable abortions, rather than teaching teens self-control, contraception and strategies to obey First Lady Nancy Reagan's call to "Just say no." Don't our beliefs sometimes cause our own downfall? And doesn't society, either from self-interest or compassion, need to alleviate the reasons for these beliefs, then be able to respect & cherish every culture, and individual, in its keeping?
Irrespective of any issues with counting votes, the machinery of government is overburdened by multiple laws, penny-ante congressional hearings, and judicial precedents. Also tweets; the computer age is mismanaged.
Perhaps we need a Fourth Continental Congress to redirect the country. Focused consideration of individual laws, not omnibus monstrosities. Judicious pruning, weeding, revoking toxic regulations. Not leisurely retreat to five-star hotels with pool, fancy lunches, golf-course, but a decent, not costly or showy, "arena" for reasonable, civil debates and voting, and new, modest hotels to hold serious representatives.
Appomattox, Virginia, which could use economic infusion, is an excellent, symbolic venue for a new phase of America, to redefine and rededicate American unity. Lawmakers' Camp David, along with experts from business, education, and some impartial citizens? If we could agree on which citizens…