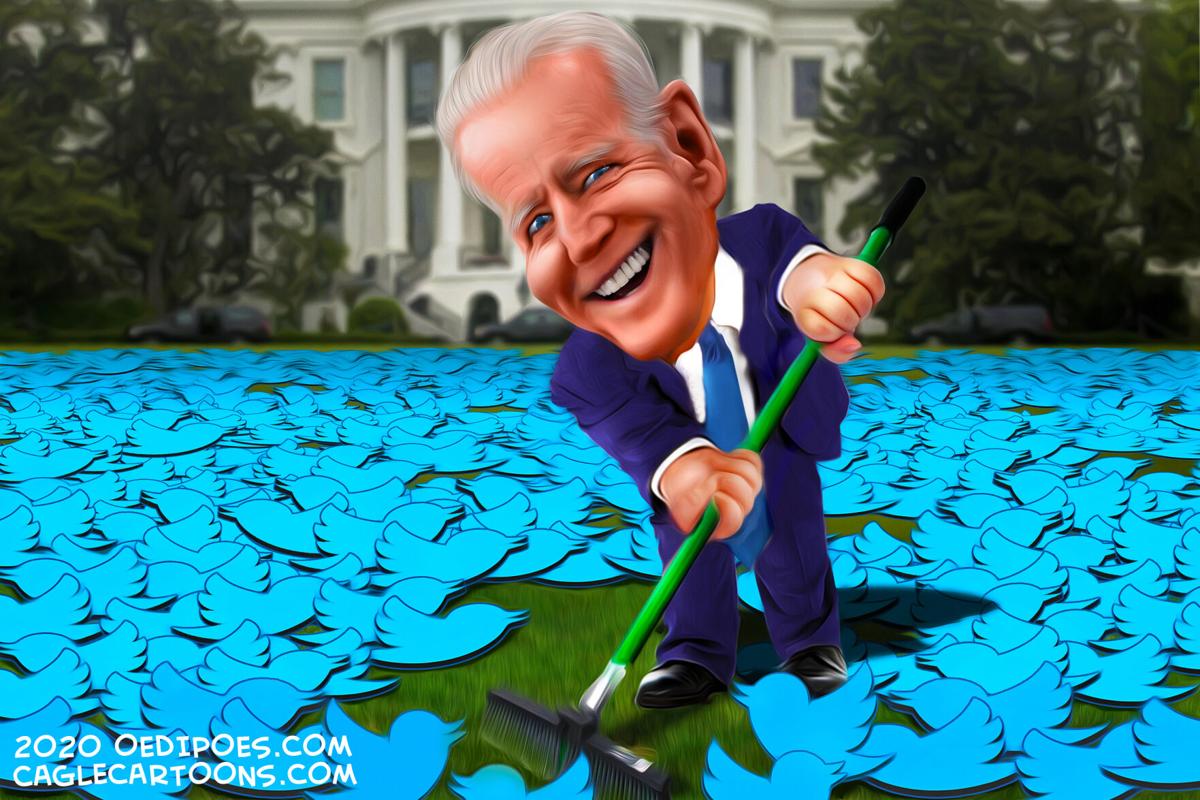 Twelve days after Election Day and eight days since Joe Biden apparently won a majority of presidential electors, immense differences and hard feelings remain among the nation's voters.
Biden's victory in a divided country offers an opportunity to focus on common goals instead of the politics of polarization and to improve lives for millions of people and restore civic health.
Tom Davis, a former seven-term GOP congressman and past chairman of the Fairfax County Board of Supervisors, said voters may have found a needed path of working together.
"As individuals, the outcome of the election may not have resulted in the government we desired, but with a divided government in a polarized society, we may well have gotten the government we needed," Davis said.
Democrats and Republicans can agree on some shared goals they can move together on for the country. Davis said working on COVID-related issues can stand as an example of what both sides should work together on, along with infrastructure to build roads, bridges and rural broadband.
U.S. Sen. Tim Kaine, a Richmond Democrat who ran for vice president four years ago, said bipartisan cooperation would spur economic recovery from the pandemic.
"The first job of the Biden/Harris Administration will be to help America climb out of the health, economic and social wreckage of 2020's coronavirus crisis," Kaine said. "And they can do it in a way that brings us closer together."
Kaine said agreement on a major package of coronavirus relief is crucial.
"In addition to the need for additional financial support for individuals, families, businesses, our health care system and state and local governments, I think the events of the last year would justify a major investment in broadband," he said.
"We've learned how to telework, use telehealth, access education online and stay connected virtually with friends and family, but it only works if you have access to high quality connectivity and can afford a personal device that works." A Biden administration can make that happen, Kaine said.
Former Gov. L. Douglas Wilder said now is the time to concentrate on policy agendas that both sides have in common.
"At a time when this nation needs assurances that the leadership has their well-being uppermost, it's incumbent to show just that," Wilder said.
"Coming together does not mean compromise, it means focusing on the things that matter most," he insisted.
Wilder said one of the things he is proudest of was his ability to have both parties work and achieve what was best for all the people.
Former Delegate David Toscano, a Charlottesville Democrat who served as House Minority Leader until he retired last year, said Americans have a common interest in fighting the pandemic and jump-starting the economy that should transcend partisan bickering.
"Calm and deliberative leadership in the White House can illustrate to the country how we can combine federal leadership with state implementation of a national plan focused on testing, treatment, and distribution of a vaccine," Toscano said.
"Republicans and Democrats should seize this opportunity to provide additional stimulus to parts of the economy that need it the most by providing cash assistance ... combined with infrastructural initiatives," Toscano said. Those incentives should include investing in new energy initiatives than will save consumers money while reducing reliance on fossil fuels.
With a pandemic raging across the country, the work to distribute new vaccines and take other measures to save lives and prevent spread of the coronavirus requires more political leadership and less chaos. Making the COVID vaccines free would be a good start.
Gibson is communications director and senior researcher at the University of Virginia's Cooper Center for Public Service. The opinions expressed here are his own and not necessarily those of the Cooper Center.
Catch the latest in Opinion
Get opinion pieces, letters and editorials sent directly to your inbox weekly!