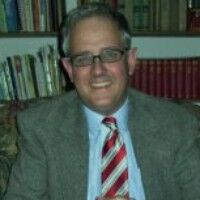 Lieutenant gubernatorial candidate Sean Perryman is one of a growing number of Democrat politicians to call for destruction of Virginia's 73-year-old Right to Work law, which bans forced union membership, dues and fees as a condition of employment.
Perryman's venomous denunciation of a law that simply protects the individual employee's freedom to join or financially support a union, or refuse to do either, illustrates how support for Right to Work among Virginia Democrat politicians has fallen dramatically in recent years.
Democrat governors like Tim Kaine (2006-10) and Terry McAuliffe (2014-18) publicly supported keeping Virginia's Right to Work law as it is while they were campaigning and for as long as they continued to hold state office.
According to Perryman, they, along with Doug Wilder, Virginia's only African American governor to date, were wrong.
But in a recent op-ed proclaiming his support for compulsory unionism, Perryman makes no serious attempt to explain why it is okay to force employees to bankroll a union if they choose not to belong to it. As even pro-Big Labor coercion law professor Sheldon Leader has admitted, under so-called "exclusive" union bargaining, workers who don't want a union are "often actually made worse off" than they were before.
The eminent late Pennsylvania law professor Clyde Summers strongly concurred, rejecting union-boss attempts to use monopoly bargaining as an excuse for forced union dues. Under union "exclusivity," noted Summers, "Full-timers may bargain to limit the jobs of part-timers, seniority provisions may disadvantage younger workers, and wage increases of the low skilled may be at the expense of the highly skilled."
Perryman wants to make it permissible for union bosses to pour salt in the wounds of Virginia workers who fare worse under Big Labor domination by extracting forced fees from them as well. That's a morally bankrupt stance. It's also a highly unpopular stance.
Elimination of Right to Work protections for unionized employees is obviously no way to improve Virginians' living standards. Nationwide, the average cost of living-adjusted, after-tax income per household in the 27 Right to Work states last year was $64,572, roughly $4,300 higher than the average in the 23 states where workers can still be forced to pay fees to a union for the privilege of keeping their jobs.
Virginia's cost of living-adjusted, after-tax average household income of $73,543 is the highest in the country, and roughly $13,300 higher than the combined average for forced-unionism states.
The high living standards in Virginia are no accident. They are largely the result of the positive business climate that Perryman implies is unimportant. And the Old Dominion's Right to Work law is a key reason why the business climate is good.
A 2017 survey commissioned by Chief Executive magazine found that American CEOs prefer to add jobs in Right to Work states over non-Right to Work states by a 26-to-1 margin. No wonder the total number of employed people in Right to Work states grew by 16.9% from 2009 to 2019, compared to an overall increase of just 9.6% for forced-unionism states, according to the U.S. Labor Department's household survey.
Given the vapidity of the moral and economic reasons furnished by Perryman for his eagerness to obliterate Virginia's Right to Work law, supporters of the statute may reasonably suspect his stance is really a matter of political calculation.
In the words of Virginia Democrat strategist Pete Davis, monopolistic "unions are the backbone of our party." That's why, he suggests, Democrat politicians "across the state" are committed to rewriting state employment laws according to Big Labor bosses' wishes.
If Perryman is indeed endorsing forced unionism for Virginia because he believes he and other members of his party cannot win electorally without Big Labor money and manpower, that's his prerogative. But he shouldn't expect ordinary Virginians to be willing to throw away their freedom and prosperity simply to help him and other candidates of his ilk advance their political ambitions.
Greer is the newsletter editor for the Springfield, Va.-based National Right to Work Committee.