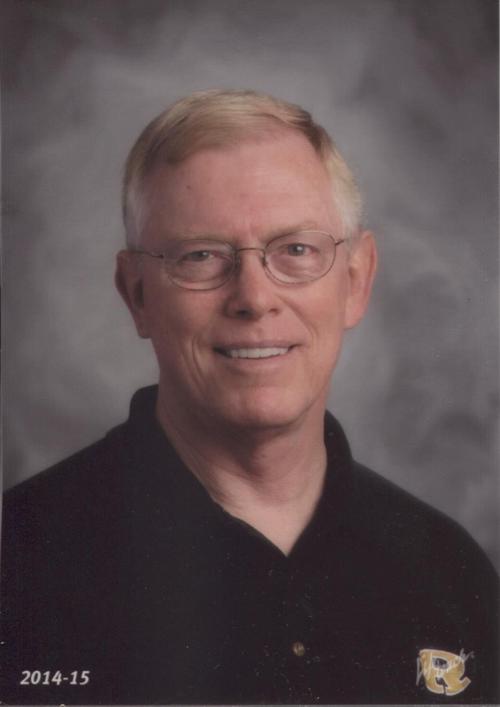 America, America! This is your old eighth-grade teacher, and I can't stand it anymore! I'm sick and tired of hearing the language you use.
We taught you better! This incessant name calling has got to stop! It's disrespectful and hurtful. Yes I'm talking to you Democrats, and yes, you Republicans. And Media, don't you slink away, you get back over here right now! Your behavior is the worst of all! You should be setting the example, not constantly instigating more trouble! So sit down and listen and listen well!
First, this "OMG" thing! How disrespectful! You are taking God's name in vain. That means you are being disrespectful to God. I don't want to hear it again. "Oh My Gosh" is fine, but not "Oh My God"! Do you understand?
As Americans, have you forgotten that we wouldn't even have a country were it not for the providence of God during the Revolution and the founding of our country? God has blessed us in innumerable ways as a nation and in so doing He has provided us with opportunities never known in the world before. How dare you turn your back on Him, the one who has provided the blessings of being an American?
Second, this calling the President of the United Sates by his/her last name....This is so disrespectful! I don't want to hear "Bush", "Obama", or "Trump" again.
It's President Bush, President Obama, President Trump and now President Biden. Got it?
And you journalists, I am so disappointed with you! You have shirked your responsibilities to accurately inform the American people to the point that few, if any, of us can discern the real truth.. You have become political advocates rather than journalists. Shaping the news to fit your political desires is an abdication of your professional calling and does grave damage to our country. Stand up and do what's right! Seek out and report only the truth and let the chips fall where they may. And then realize and be proud of the irreplaceable role you play in American life.
And further, you media people, stop with the hyperbole! It is out of control. For example, you use such words as "attack "and "eviscerate" when describing political exchanges. To attack means "to take aggressive action against a place or enemy force with weapons or armed force" and to eviscerate means "to disembowel a person or animal". Why do you use such vitriolic language?? It just serves to inflame us, to poison our political discourse, and ultimately to divide us. Choose your words wisely! Do your appointed duty in the service of your country. If you cannot be objective, then leave your profession and find another.
Just drop all name calling! Tone down your language and show some maturity, especially you politicians. Stop labeling people with names and talk to them as your neighbor. Address all people in a respectful manner. Calling anyone a name is wrong, just plain wrong. Next time you open your mouth to call someone a name or to label them in some negative way you better think twice about it! Got it!
You've all been taught the golden rule, to "do unto others as you would have them do unto you". Whenever you call a person a name, it is not only disrespectful, it is hurtful. Hurtful is the opposite of love. Therefore it is against God, who is love.
We are all Americans. We are all family. We share the same future. We all bleed red. We cherish diversity, but the color of our skin is not what makes us Americans. It is our shared ideals and values that unite us all as Americans. We only hurt ourselves when we denigrate others because they disagree with us. Every person is entitled to their opinion just as you are entitled to yours. Talk to each other about whatever the issue is, but leave the name calling out. Change comes in accordance with the law and the majority rules. If you don't like something, then convince enough people and acquire enough votes to change the law. Until then respect the present law. That's the way we do it in these United States and we are "United " because we have all agreed to follow the rule of law for the good of us all.
So straighten up America! And don't make me come over here again!
Hester is a retired eighth-grade teacher. He lives in Radford.