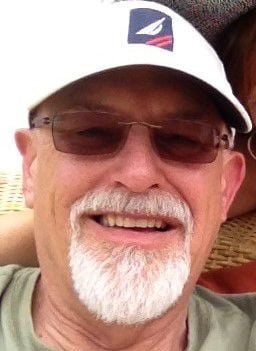 "Tub-thumping: the expression of opinions in a loud or dramatic way."
I guess that the ongoing campaign for better schools only qualifies as tub-thumping because a culprit can be shown. Yes, Democrats control the Legislature — both houses. Yes, they are the traditional party of the downtrodden and promoters of government-provided social solutions. That there is a need is beyond dispute. So far, that's par for the course. Where the very loud Roanoke Times campaign to secure funding comes off the rails is the history: this is far from new and a long time coming.
Let's drop back and discuss the politics of Virginia in the longer term. Personally, I can only relate from the time I left New York and arrived in Tidewater in May of 1972, so this will be a truncated version of events. Nonetheless, it's long enough to make my point. The Virginia Legislature has been in the control of the more rural parts of the state since I arrived here and certainly long before that as well. It was a combination of demographics and gerrymandering, but it held sway until just recently.
Why is that important? Simply, the needs of the urban crescent, now firmly in charge, were systematically ignored for decades. Yes, believe it or not, the urban crescent has problems of its own to solve, and this is their first and perhaps only opportunity to do that. The list is long: highways, bridges and tunnels; criminal justice reform; and gun control being a few of many. Other issues are beyond fixing. The functional end of urban consolidation in the '70s left the odd Virginia mix of isolated cities and counties in place, but provided no solution to regional problems. This bizarre practice still hobbles urban areas, and it's not open to repair … not yet, at least.
So it's more than disingenuous to cite urban legislators for minding the business that they were sent to Richmond to handle. Assuming that the Democrats manage to maintain control for two or three cycles, it would then be more than fair to cite their malfeasance. Of course, this does nothing to solve an urgent and very real problem that's only getting worse, but politics define policy. And let's not forget: the problems of poor schools long predate the arrival of Democratic control in Richmond. Where were the tax-cutting, low-spending Republicans when their own constituents needed them the most?
So, yes: there's plenty of room under the bus, and no shortage of politicians deserving a spot there. Feel free to take reservations, but assign the places fairly.
Horn is a retired engineer and longtime resident of Smith Mountain Lake.