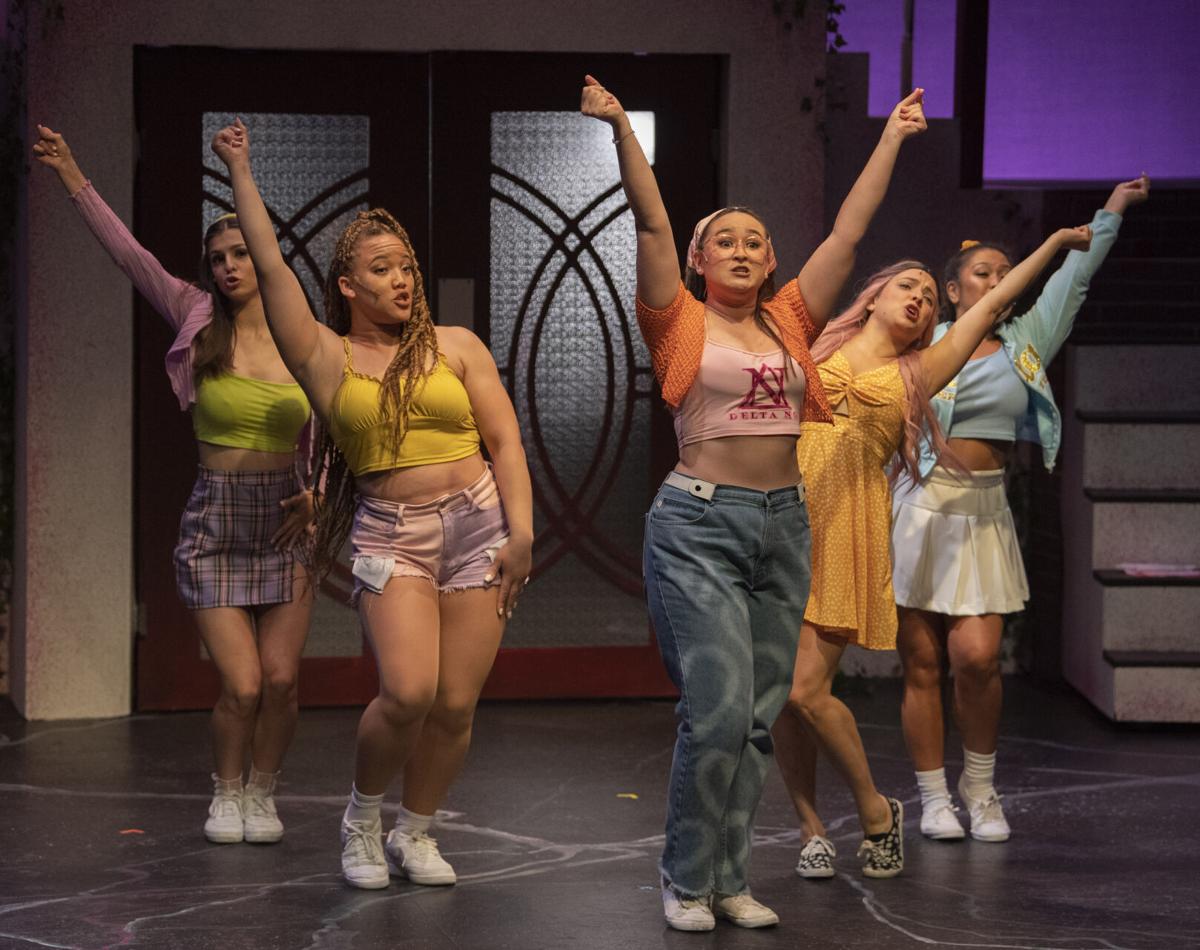 Mill Mountain Theatre is excited to have another smash hit with "Legally Blonde the Musical." This show will be following the successful run of "Million Dollar Quartet."
Mill Mountain Theatre is grateful to the Roanoke Valley and surrounding areas for supporting "Million Dollar Quartet." This production was monumental. Cast, crew and audience members all celebrated that we can safely return to the theater. The cast, staff and crew thrived off of the electricity possessed by the audiences. This reminded everyone at MMT what live theatre is truly about.
In order to keep moving forward with the shifting climate of the COVID-19 virus, MMT will be making some changes. Above all, we want to make sure our audience, staff, volunteers and cast remain safe for upcoming productions. Secondly, we would love to continue our 2021 and upcoming 2022 seasons without any risks to those around us, thereby, providing everyone with a safe and enjoyable experience at the theatre. Following recent industry standards, MMT will now be requiring masks regardless of vaccination status while in Mill Mountain Theatre's spaces for all gatherings until further notice. However, the performers on stage will be without masks so they can deliver spectacular performances expected by MMT audiences.
The staff and board at Mill Mountain Theatre have put countless hours into safely re-introducing its audiences into the theatre. Mill Mountain Theatre put six of its staff members through the Health Education Services COVID safety program, creating six COVID-19 Safety Compliance officers within the theater. This group has also implemented the following guidelines into the theater:
The cast, crew and staff have been vaccinated and tested weekly for COVID-19
The cast and crew will be masked throughout rehearsals.
Hand sanitizing stations and masks are available for our audience at each show.
The audience has been separated from the actors by closing the first row.
Mill Mountain Theatre has limited the Trinkle Main Stage seating capacity; house staff will assist our audience with spacing seats upon request.
The theater has inspected and maintained its ventilation system to maintain compliance with the CDC and Actors' Equity Association rules to protect cast, crew, staff and audience.
MMT has been approved for its strict safety standards by Actors' Equity Association.
Mill Mountain Theatre's spaces are routinely cleaned and sanitized prior to a performance.
We look forward to welcoming our patrons to the Trinkle Main Stage and MMT's masked and vaccinated ushers will be welcoming audiences back. Your tickets will be scanned touchless, and we will make the program for the "Legally Blonde the Musical" available to download and view from your mobile device or a simple print-at-home version for you to bring to the performance. Mill Mountain Theatre looks forward to safely raising the curtain for its cast and audiences this season.
The writers are members of the Mill Mountain Theatre Board of Directors.