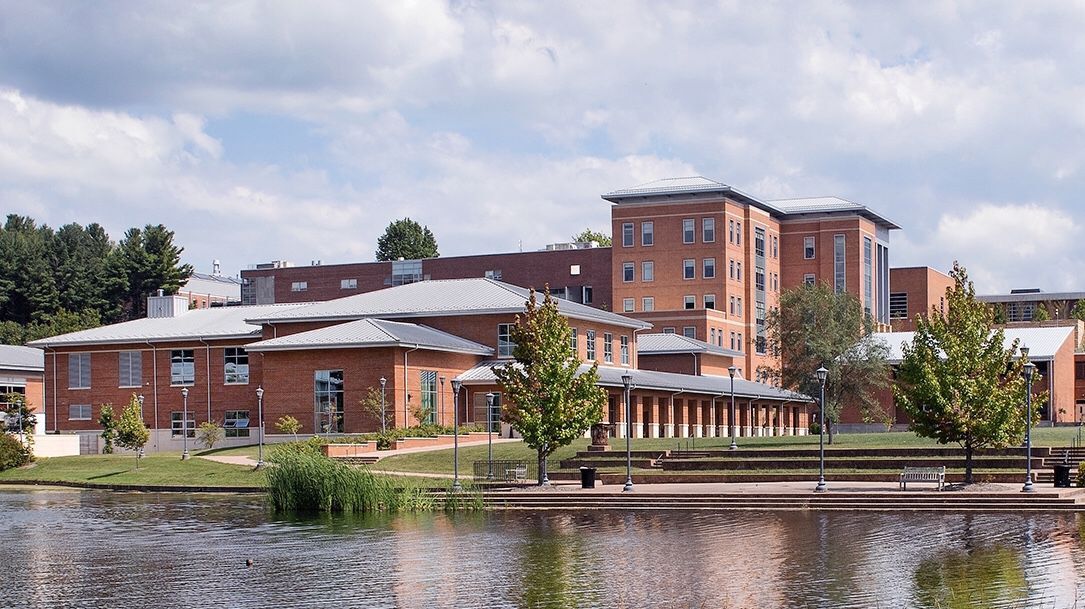 Regular readers of the Roanoke Times editorial column know that it periodically focuses its editorial spotlight on the challenging circumstances of far southwest Virginia, including declining population, deteriorating public school facilities, and economic difficulties, all revolving primarily around a decelerating coal economy.
Should this topic matter to us? Obviously, it's concerning to the newspaper, but how about to those of us in the New River and Roanoke valleys?
It should be. Geographically, we're neighbors, contained in the state's southwestern region that often is ignored or forgotten by the other regions, and, I'd argue, by the commonwealth's leadership. Because we're neighbors, and because we're all Virginians, I believe we should care about the plight of our neighbor.
When running for governor, Ralph Northam proposed turning UVa-Wise (the only four-year state school west of the New River) into a research university with a focus on renewable energy, an idea he hasn't pursued, that would have been a spur to that regional economy.
Some steps have been taken in the far southwest to improve the economic climate there — three data centers have located there, plans have advanced for the creation of hydroelectric pumped-storage sites, and the creation of an energy research and development authority will focus on non-coal energy production industries. Good steps, but likely not enough, by themselves, to bring about quickly significant transformative progress.
In a Sept. 21, 2020, editorial, The Roanoke Times, in reviewing the findings of a recent JLARC study, asked a question it felt the study danced around: "Is there anything that can be done to build a new economy in ... southwest?"
As a native of Oak Ridge, Tennessee, and knowing the history of how a laser-focused effort there served to create a city and industry that were key in winning WWII, I believe it's going to take that same effort in building a new economy in the far southwest.
And a good starting point for that would be the idea proposed in the July 14, 2019, Roanoke Times editorial titled "Should UVa trade UVa-Wise to Virginia Tech?"
Certainly, there would be many details to work out around UVa-Wise becoming Va. Tech-Wise, but here's what the editorial had to say regarding a proposed energy research center (mentioned above): "The logical place would be UVa-Wise. Here's where someone ought to ask some pointed questions: This proposal sounds more like the type of work that a land grant school such as Tech specializes in. Which university would do a better job of turning UVa-Wise into a research-oriented college that would spin off startup businesses [italics added] — Tech or UVa?" The editorial went on to say that this type of work feels closer to what Tech is doing than what UVa is known for.
There's the Oak Ridge-like effort.
UVa-Wise, through its work in cybersecurity, has established itself as a regional leader in trying to develop a post-coal economy for the coalfields. This work, supported by Tech's STEM-related fields, would provide a supercharged boost to that effort, perhaps even leading to Tech having a third corporate research center, complementing ones in Blacksburg and Newport News.
And while UVa-Wise can struggle to attract students, this combination would serve to attract students from the North Carolina-Tennessee-Kentucky-West Virginia border area surrounding the far southwest. Tech, which does not have trouble attracting students, could offer them an opportunity in Wise.
Tech is spending a billion dollars to build from scratch an innovation campus in Alexandria, in conjunction with Amazon locating its HQ2 campus there. At UVa-Wise, the physical infrastructure is in place, along with an annual budget that totaled $366 million from 2010-2018, per The Roanoke Times.
Without question, it's glitzier and higher profile for Tech to have an innovation campus in Alexandria than in Wise. But what a statement Tech would be making by having two innovation campuses, one in Alexandria (276 miles from Blacksburg), and one in Wise (165 miles).
With support from higher-education leaders and legislators, here's an opportunity for Gov. Northam to follow through on his proposal ... and be a good neighbor at the same time.
Lawhorn is a former banker living in Blacksburg.