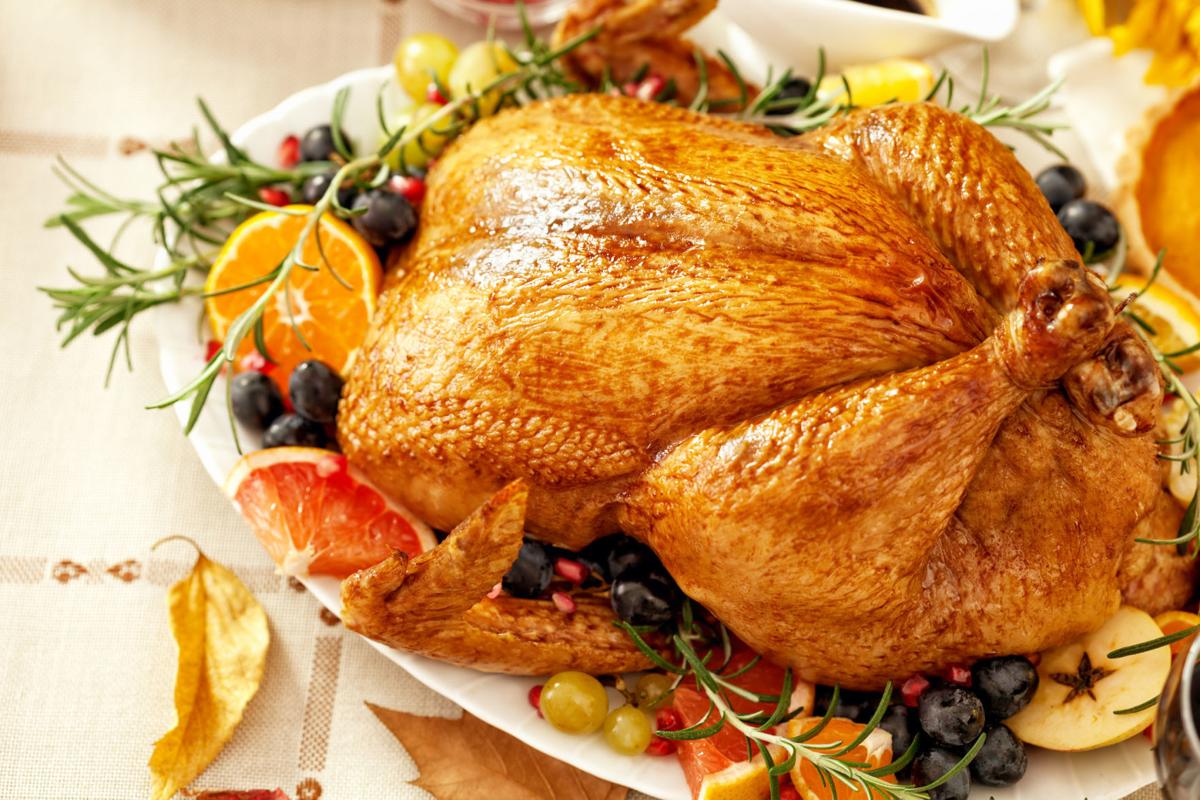 By now you've probably enjoyed a Thanksgiving meal with friends and family. Chances are your annual feast is defined by old family rituals; recipes handed down through generations; a platter or gravy boat that was great-grandma's and is only used once a year. Tradition usually has a lot to do with shaping our family Thanksgivings. But how much of what we think we know about the origins of the holiday is actually so?
Most of us reflect on some semblance of the American past each fourth Thursday of November. Decorations and elementary school pageants feature Pilgrims with tall black hats and Native Americans in buckskin.
Most of us could tell some version of the origins of Thanksgiving: English settlers in Massachusetts and the local Indian tribe gathered for a harvest feast. We're smart enough to leave out the football game, but we put turkey on the table alongside sumptuous desserts.
But actually, few of our assumptions can be confirmed by the historical record. It's worth sorting some of it out, especially since this year marks the 400th anniversary of what we consider the first Thanksgiving (it really wasn't the first, but that's a topic for another day).
In the autumn of 1621 — there's no record to indicate the exact date — there was indeed a celebratory feast in the Plymouth colony. The settlers — we call them Pilgrims today, but they didn't call themselves that — had had a difficult year.
In fact, half of their party had died of starvation or disease. But when the harvest came in, they were pleased and grateful for the bounty. True, hospitable natives had assisted them in learning to plant crops in this new environment, but the purpose of these manifestly religious people was primarily to thank God, not their neighbors.
Yes, we do know some 90 of the local Wampanoag tribe participated, we don't know exactly how or why they came to be there. It's nice to think it was by invitation as a gesture of gratitude, but it may have been as much diplomacy.
Very little was recorded about the event, in truth. Gov. William Bradford's epic "Of Plymouth Plantation" mentions the abundant harvest in 1621 and good hunting that fall, but nothing about a celebration.
However, one of his neighbors, Edward Winslow, recorded this in a letter to a friend: "Our harvest being gotten in, our governor sent four men on fowling, that so we might after a special manner rejoice together, after we had gathered the fruits of our labors; they four in one day killed as much fowl, as with a little help beside, served the Company almost a week, at which time amongst other Recreations, we exercised our Arms, many of the Indians coming amongst us, and amongst the rest their greatest king Massasoit, with some ninety men, whom for three days we entertained and feasted, and they went out and killed five Deer, which they brought to the Plantation and bestowed on our Governor, and upon the Captain and others. And although it be not always so plentiful, as it was at this time with us, yet by the goodness of God, we are so far from want, that we often wish you partakers of our plenty."
Notice that Winslow mentions fowl, but not specifically turkey. Bradford references their abundance, so there may well have been turkey on the menu, but we'll never know for sure. It could have been duck, goose, and/or even pigeon.
Venison was offered by Massasoit's people; I bet there was also seafood. But there were no potatoes in the region at the time, sweet or otherwise, and it's doubtful the Pilgrims had stores of sugar to make anything like dessert.
Corn, the primary crop harvested, was certainly eaten in various forms.
Winslow doesn't mention religious services per se. But it was in keeping with English tradition and their own culture to assume that the thanks went upward to God, not sideways to the Indians, as often assumed by the more secular today.
So, much of what we "know" about that "First Thanksgiving" 400 years ago we really don't. Still, that doesn't change the value of our modern commemoration. It informs it quite well. Look at Winslow's last sentence above: maybe we won't always have it as good as we do right now, but by the goodness of God we are far from want, so much so that we want to share it with others. That's not such a bad beginning for a meaningful holiday.
Long is a historian, writer
and educator from Salem.