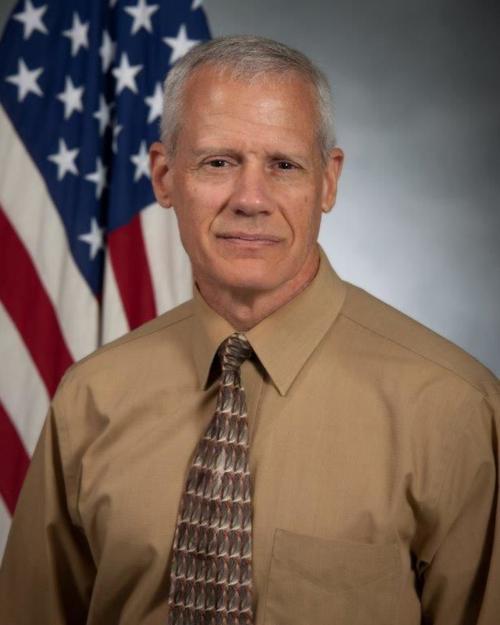 Marion is a VMI graduate (1980) and military historian. His most recent work is "Flight Risk: The Coalition's Air Advisory Mission in Afghanistan, 2005-2015," published in 2018. He lives in Montgomery, Alabama.
Recently, agitation against Stonewall Jackson's statue at VMI led the Institute's superintendent, General J. H. Binford Peay III, to issue a letter describing VMI's commitment going forward. While the statue will remain in place, VMI will shift focus from its 19th-century legacy to the 20th and 21st centuries. The Institute will strive, Peay stated, to "address in deeper ways racism and equity than the simple means of removing statues and renaming buildings." VMI plans a five-pillared approach, one of which is "Education," whose core is a new course (fall 2020): the "American Civic Experience." This will be required for second-year cadets and will serve as the foundation for several electives focused on the African-American experience or Africa itself.
While not described as such in Peay's letter, the new civics course will form the cornerstone of VMI cadets' experience relative to race relations, "social justice," and more. The course will serve as the benchmark from which cadets develop their perspectives concerning myriad issues – social, economic, political, philosophical – in an era marked by America-hating and the decrying of all things Western.
For VMI, and Virginia, much rides on this new course. If developed as a legitimate academic course that deals with tough questions – some timeless – that lack easy, simplistic answers, taught by faculty willing to check their personal biases one way or the other when dealing with cadets, that is fine. In that case, Virginians and the VMI community should wish the course success. If, on the other hand, the civics course is used as an opportunity to force-feed cadets with the same Marxist-communist propaganda that passes for academic instruction at a number of institutions in the country today, that must be unacceptable to Virginia's tax-payers and those associated with an institution which has stood for much better things – among them the rule of law, self-discipline, duty, honor – since 1839. [If readers balk at the term Marxist-communist, go to the official Black Lives Matter website and read of their intent to "disrupt the Western-prescribed nuclear family structure," a traditional Marxist aim].
Part of today's sad irony in the West is that, as noted British historian Niall Ferguson makes clear, while many Westerners seem ambivalent regarding their civilization, most of the rest of the world is adopting Western ways. In his 2011 work, Civilization: The West and the Rest, Ferguson closes the book with the sobering question as to what degree Westerners still think there is value in Western Civilization. After five centuries of Western dominance, China's rise appears likely to alter global relationships, institutions, and structures in the 21st century, Ferguson argues. He continues, ". . . what this means is that Western modes of operation are not in decline but are flourishing nearly everywhere, with only a few remaining pockets of resistance."
While others adopt Western modes, Ferguson asks an important question: "But what are the foundational texts of Western civilization, that can bolster our belief in the almost boundless power of the free individual human being? . . . Maybe the real threat is posed not by the rise of China, Islam or CO2 emissions, but by our own loss of faith in the civilization we inherited from our ancestors" [emphasis added].
Now is not the time to sit back and say, "Well, Stonewall is staying in place at VMI so I guess everything must be okay." Virginians including VMI must aggressively assess the new VMI civics course and render their own judgment. If not, they may awaken one day and realize it is too late. To turn slightly a maxim spoken of another subject: you may not have an interest in cultural revolution – but cultural revolution has an interest in you.