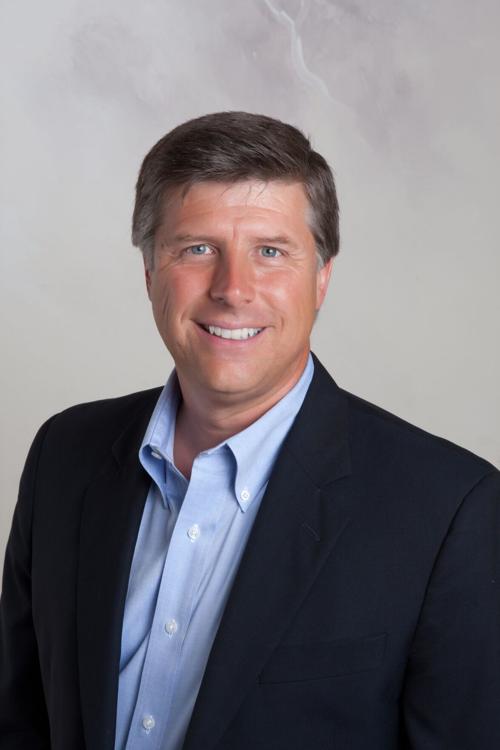 I have gotten to know each of the candidates for governor this year and I am in strong support of Glenn Youngkin for the following reasons: Faith, Policy, Leadership and Electability. In that order.
Faith: I have sat with Glenn one-on-one in my office for hours, discussing our faith. And I am convinced that he has a very personal relationship with Christ.
There is no one running for governor, who I am aware of, who is bolder about their faith than Glenn. He talks freely about being a sinner saved by grace and being led to the Lord by his soon-to-be wife at Rice University. He has given his very personal testimony at every single meeting I attend with him. It's not about religion for him, it is about his Savior.
When he has lived in parts of the world without a church, he has started them in his house. Faith is not just a religious concept for Glenn. He lives and breathes it.
Policy: I have spent hours with Glenn talking in great detail about the critical issues confronting our commonwealth and nation.
Glenn is completely committed to protecting human life, and he's right on the First and Second Amendments, taxes, criminal justice, voting integrity, home schooling, and executive powers. He will return Virginia back to a Constitutional Republic.
I have engaged him about the culture and the bold leadership that we need right now. I am pleased to say that Glenn lined up with me on most of these critical issues.
Leadership: Leadership is a quality that cannot be faked. Either you have it or you don't. Glenn does. If you have ever heard Glenn in person, you have seen this in him.
I believe this is why he is the strongest candidate to take on Terry McAuliffe and win. He will be seen on day one as the remarkable leader that he is. Glenn's business leadership has prepared him to lead this commonwealth.
I know some have been critical of his business success, but I am not. I believe Virginians will see this quality in contrast to the Northam/McAuliffe option and the choice will be abundantly clear.
Personally, I have seen Glenn's leadership firsthand. Several years ago, Glenn's company purchased a failing transformer company that competed with my company. After Glenn was made chairman of the board and changed their leadership, they became the strongest competitor we have ever seen.
Later Glenn sold the company to an international firm. In my office we were delighted to hear that he sold the competitor. Because within just a few years without Glenn, the competitor lost their way. The difference was leadership, the difference was Glenn Youngkin.
Electability: This may be Glenn's strongest advantage. I can tell you that the Democrats in Richmond are desperately concerned that we will nominate Glenn.
I believe this is the sole reason Northam endorsed McAuliffe this month. They are very afraid of Glenn. They know Glenn is the one who can win, and they think Terry is the only one who has a chance against Glenn, and I think they are right.
And they know that when he is elected, Glenn will stop their assault on our shared values. So simply stated, I do not believe that any of the other candidates has a better chance of winning.
I say this with great respect for some others. While I can support many of them, I know better than some that Virginia is at a crossroads. We have leaped over other northern states to become the most liberal state on the east coast.
If the far left has four more years I do not know if we can pull this state back. I have been very careful not to be critical of the others running for governor. I have done this because we simply must win even if we pick a weaker candidate than Glenn.
Further, Glenn will not be outspent by McAuliffe, period. Republicans have been fighting upstream for many years being vastly outspent. Glenn will end that cycle of losses. Glenn can and will raise the $75 million it will take to win in November.
We cannot allow Virginia to be lost. We must fight for our values, and Glenn Youngkin gives us the best chance to bring Virginia back. Based on faith, policy, leadership and electability I hope you will join Kim and me and support Glenn for governor.
Newman is a Republican state senator from Bedford County.