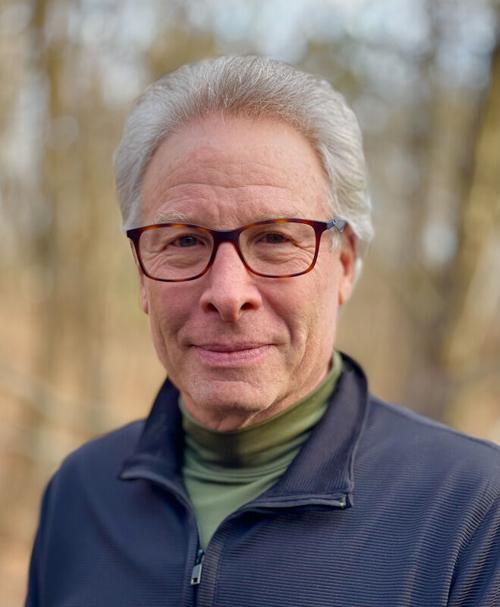 Most of you know my story. My beautiful and talented daughter Alison was murdered while she was reporting a story on live television in 2015, and 60 thousand viewers saw it happen in real time. Soon people all over the world saw it, and it became one of those seminal moments indelibly etched in a collective memory.
That day, as I was reeling from the most soul-crushing thing that could ever happen to a father, I grappled with what to do with the rest of my shattered life. Suddenly I had an epiphany that I needed to do whatever it took to prevent another dad from going through what had just happened to me. I would honor her life through action and that meant becoming a warrior in the fight to end the scourge of gun violence.
Tragically, every day many Virginians continue to feel the heartache caused by gun violence. In the last 15 years alone, Virginians have had to witness mass shootings at Virginia Tech, Virginia Beach, and in Alexandria during a congressional baseball game. We made great strides to curb gun violence in this past legislative session, thanks to the leadership of Gov. Ralph Northam and the Democratic majorities in the General Assembly. Virginia finally passed crucial gun violence prevention measures, but we need to make sure our next governor continues to push our Commonwealth forward.
We need a leader who has the vision to roll out bold, comprehensive gun violence prevention plans, and I believe Terry McAuliffe is that leader. Terry is not afraid to stand up against extremist groups like the NRA, and in fact was the first southern governor to be elected after running with an "F" rating from the NRA. As Virginia's 72nd governor, he fought the gun lobby and vetoed numerous radical Republican proposals that would have made our Commonwealth less safe. And as Virginia's next governor, I know he won't tinker around the edges. He's going to go big when it comes to gun violence prevention. Terry recently released his gun violence prevention plan which includes a number of much-needed reforms.
One of the most significant aspects of Terry's gun violence prevention plan is banning the sale of assault weapons and large-capacity magazines. There's no reason for anyone other than the military to own a weapon of war. As we've seen too many times, assault rifles are the weapons of choice for mass shooters. Certainly not all owners of AR 15's are involved in mass shootings, but there are an awful lot of them that parade around publicly claiming they are "protecting" people when really the only thing they want to do is intimidate. Currently, only seven states and Washington, D.C. have bans on assault weapons and I hope to see my home state added to that list. When elected, Terry will make sure this becomes a reality.
Critics of the ban may say that it won't lower the chances of a mass shooting, but the data proves them wrong. During the time that the federal assault ban was put in place from 1994 to 2004, 89 people were killed in 12 mass shootings. However, during the following decade from 2004 to 2014 when the federal assault ban lapsed, more than 300 people died in 34 mass shootings. In case you don't have time to do the math on that, that's a 239% increase in deaths from mass shootings. It's unconscionable.
The assault weapons ban is just the beginning of the policy proposals in Terry's gun violence prevention plan. We have an opportunity to push Virginia forward and end gun violence once and for all. But we need our next governor to be a bold leader who has the track record and vision to get this done. No other parent should ever have to experience what I went through in 2015. The time is now to get this done.
The day Alison was murdered, Terry was the only elected official to call me. He wasn't trying to score political points. He was a dad just like me, trying offer comfort to another dad. When I told him what my new mission was, he said, "Andy, I'm right there with you". He was, and still is. I'm proud to support my steadfast friend Terry McAuliffe for governor.
Parker is the father of the slain WDBJ-TV journalist Alison Parker. He lives in Henry County.