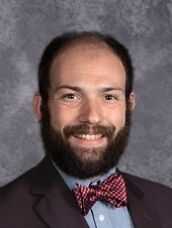 I am a teacher in Southwest Virginia, and I say to you one hundredfold: Thank you! Your editorial on Feb. 19 ("House Democrats turn back on rural Virginia") has warmed my heart with the attention you have brought to a neglected area of the state and highlighted the spirit of neglect repeatedly shown by Northern Virginia.
Simultaneously, the righteous indignation I feel with the reminder of the disparity of income and school funding allocation that the Democrats of Northern Virginia are willing to exploit over and again, reminds me that beyond the city limits of Roanoke, we do not exist down here.
The fact that the teachers unions of NoVa cities are willing to complain and fight bitterly about reopening amid a pandemic, and the politicians who voted against the incorporation of this amendment (SJ 275) are put in office by their members; in our part of the state we fight both the fiscal AND the physical ability to implement adequate broadband service in our region as well as find ways to feed our students who depend on our schools for daily nutrition. The struggle to reopen schools and do what's best for students looks very different in that light, doesn't it?
Your commentary perfectly highlights the neglect by the wealthy districts and their representatives, who wouldn't know where to turn after they got off I-81 to find these schools anymore than I would to find their corporate offices, country clubs, and relatively new school buildings.
How do the oldest schools in Rep. Mark Sickles' district hold up structurally? How old is the oldest Fairfax county school? The one I teach in was built in 1959; Lee County High School, which Mr. Sickles seems to take issue with, was built in 1989.
Perhaps it's time that teachers in Virginia are placed on a rotational basis of finding their home school alternating every few years that they would find new schools in new districts all across the state. They would be forced to endure the leaky roofs Flatwoods Elementary School has fought; they would better understand the poor infrastructure of roads and lack of broadband installation in the mountainous counties.
I am proud of the work I do; my vocation is noble and daily I fight to do what is best for my students. I wish Mr. Sickles and his Democratic colleagues could put their NEA money where their votes are. Maybe the VEA, which bestowed the "Solid as a Rock" award in 2013, 2015, and 2017 to Mr. Sickles, should reconsider and respectfully withdrawal these awards. His vote last week certainly showed his foundation for education amounts to a pile of sand.
Redman is a teacher at John S. Battle High School in Bristol, Va.