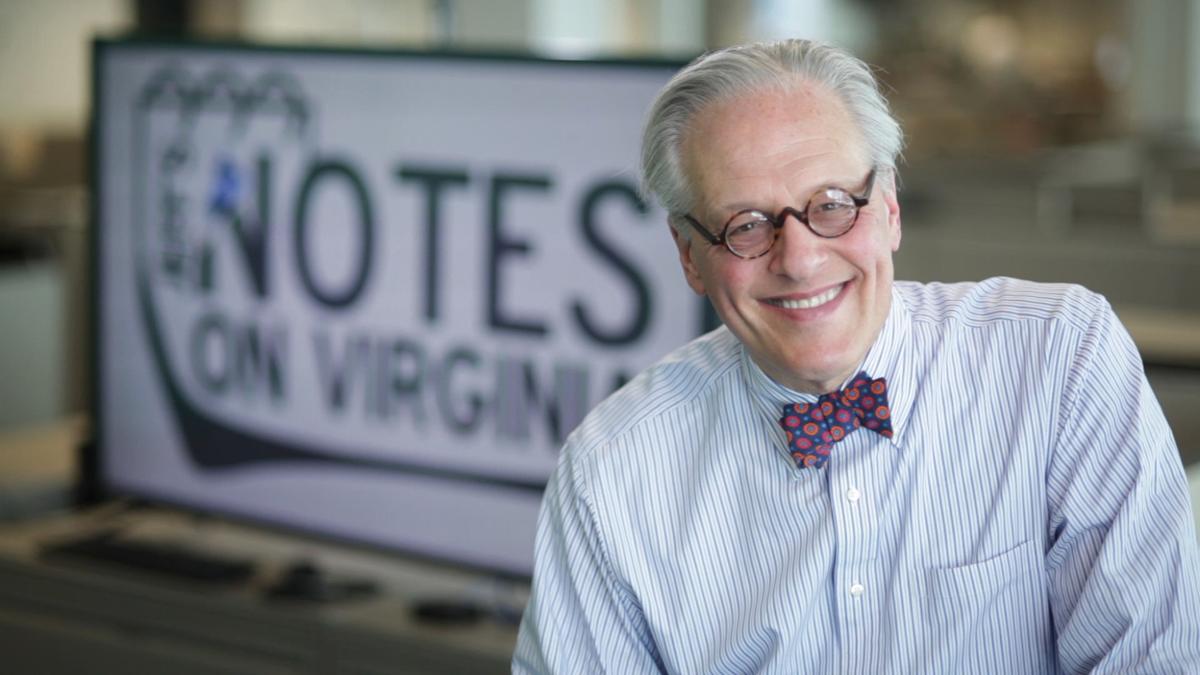 Ralph Northam is the second alumnus of the Virginia Military Institute elected governor of this commonwealth. He is the first to tell the tax-supported college what it often refused to hear: That VMI's love affair with the Confederate-gray past is an obstacle to its multi-hued future.
It is a message for which Northam, Class of 1981, is revered by some, reviled by many.
The manner in which the message was told — and received — scrambled politics and shattered friendships. And Northam was an unlikely messenger, selected by events not of his making but made more complex by his hand and a continuing moment of racial reckoning that contributed to a Republican comeback Nov. 2.
In what was likely his last visit as governor, Northam returned to Lexington on Monday not as the commander of the state militia, of which the 1,700-member Corps of Cadets is part, but as a citizen who in the years since he was graduated has discovered — sometimes painfully — how little he learned at VMI about the forces remaking the world beyond its parade ground.
Northam's appearance was a coda, of sorts.
It was the latest milepost in a wrenching journey for VMI, hastened by the George Floyd tragedy and a Northam-initiated investigation of the school's rites and rituals, itself tied to his own embarrassment. Northam's blackface calamity in 2019 spurred him to a public exploration of race that, as he puts it, has been humbling and helpful.
That episode also magnified the muscle of Black Democrats. The investigation grew out of a Sunday telephone call in 2020 from Del. Luke Torian, D-Prince William. The chairman of the House Appropriations Committee, Torian reportedly told Northam he was outraged by newspaper accounts of allegedly bigoted treatment of Black cadets.
Among VMI supporters — many of them white males and pillars of the Establishment — Northam was considered weak and more interested in accommodating minorities than preserving the school's traditions, including the arduous conditioning of new students to a culture of discipline and command that could be weakened if subordinated to race and gender.
This clash produced casualties.
A superintendent credited with stabilizing the school's enrollment and finances was run off, resigning because of friction with the governor over a timetable for addressing racial equity. Two members of the board of visitors, both alumni, resigned ahead of the removal of a statue of a Confederate deity. A third graduate left a higher education policy board to protest the investigation of VMI.
In an interview Wednesday, Northam suggested the departures were unnecessary, saying, "They walked away from their duties."
He acknowledged the personal toll of the controversy but said he had a responsibility to the public: "I've had to make some very difficult decisions. Along the way, feelings were hurt, friendships affected. I certainly regret that, but I was elected to represent the people of Virginia."
In his closed-to-the-press remarks at the institute, Northam said that during his four years there, he did not question the system and symbols that made VMI, VMI — never mind they were anachronistic, glorifying an armed revolt against the nation by Virginia and other Southern states to preserve Black slavery.
"If I could go back and talk to 17-year-old Rat Northam," he said, invoking VMI shorthand for new students, "I would tell him, 'Ralph — you have a lot to learn about the world.' And one of the most important lessons I've learned is that the world is filled with people who are different from me. People who think differently from me. Who experience things differently from me."
Referring to the since-pulled down likeness of Stonewall Jackson, the Rebel general, which cadets were required to salute and other practices now acknowledged as offensive to Black students, to whom VMI was opened in 1968, the last public college to do so, Northam continued, "I've come to understand what a large and diverse world we live in — and how much the world looks to our country for honest leadership."
At VMI, where women arrived in 1997 after a losing battle to remain all-male went to the U.S. Supreme Court, new emblems have emerged, reflecting the diversity that the school had been slow to acknowledge much less embrace: Its first Black superintendent, the first female student as corps commander and its first diversity and equity officer.
"Because we believe in the strength of VMI to not just survive change, but to grow from it. We didn't want to see VMI waste years trying to hold back needed change. We didn't want this institution to put so much weight on keeping things the same, that it couldn't see the good that would come out of change," said Northam, according to a text and video recording of his speech. (The Northam administration released a transcript.)
Change at VMI is expected to continue, perhaps forced by possible language in Northam's farewell budget that could tie state aid to the school's progress on equity. Because he leaves office Jan. 15, Northam won't be around to fight for such a provision. His GOP successor and the divided legislature may not be keen on it.
But even on returning to Norfolk, where he and his wife will be moving into a new home and where he will resume his medical practice and help plan for his daughter's wedding next May, VMI will be very much on Northam's mind — if only because he's started wearing his class ring again.
Contact Jeff E. Schapiro at (804) 649-6814 or jschapiro@timesdispatch.com. Follow him on Facebook and on Twitter, @RTDSchapiro. Listen to his analysis 7:45 a.m. and 4:45 p.m. Friday on Radio IQ, 89.7 FM in Richmond and 89.1 FM in Roanoke, and in Norfolk on WHRV, 89.5 FM.