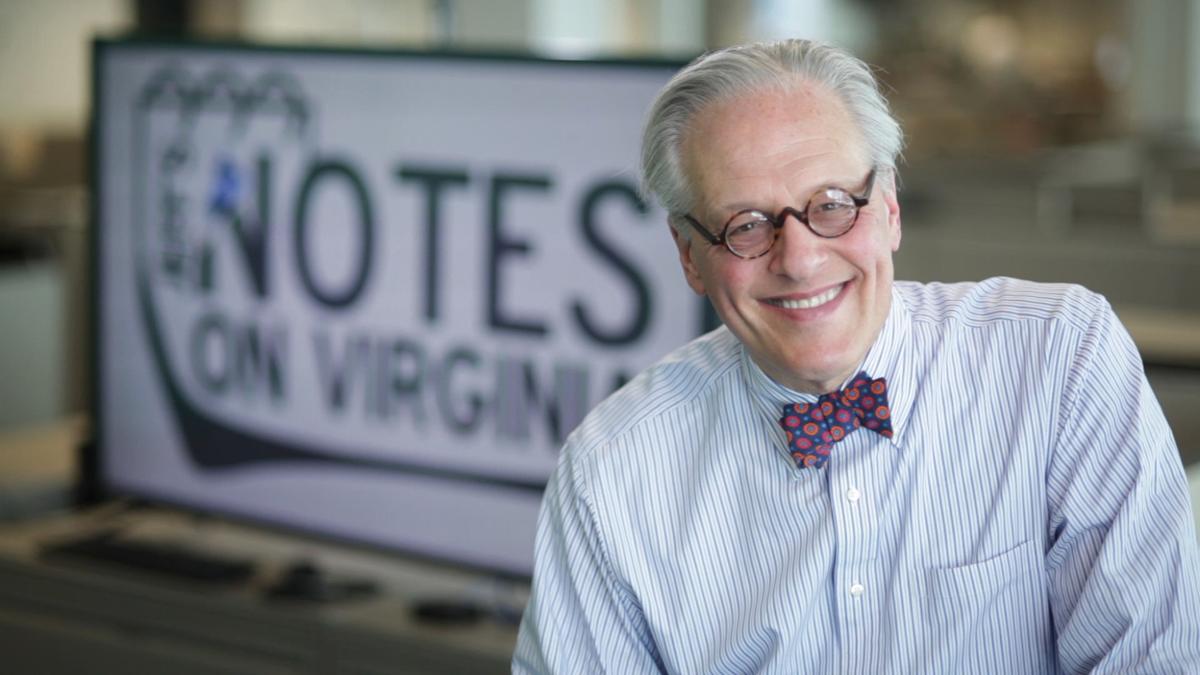 Michael Bills is going long on Virginia politics.
"There are voices that deserve to be heard," said Bills, the Charlottesville hedge fund guy. He, his political action committee (PAC) and his wife, lawyer Sonjia Smith, collectively have given $6.7 million this campaign season to Democratic candidates who share their left-of-center, bright-green agenda, which includes shackling Dominion Energy.
Though he has picked more losers than winners, Bills says his political investments — for governor, he is big on Jennifer Carroll Foy, the VMI-educated public defender and former legislator who wants to make it easier for unions to organize workers — are about participating in the policy debate.
"My goal is to be in races in which the ideas get contested," Bills said.
Though that might sound like something out of a civics textbook, Bills, his Clean Virginia political apparatus and Smith are teaching a lesson to more moderate Democrats who still have a big say in the party: Money equals pressure, which hastens change.
Clean Virginia and Smith have given Carroll Foy $1.1 million, a third of her total fundraising.
Bills, Clean Virginia and Smith — currently third, fifth and eighth, respectively, in this year's top 10 donors — want to make that point in the June 8 primary in which their Dominion-friendly bête noire, Terry McAuliffe, is favored for the gubernatorial nomination, and the Nov. 2 general election that will be a mini-referendum on the nascent Biden presidency.
The trio will have an opportunity to have a sustained effect — perhaps for a decade or more — in 2023, when delegates and senators run in new districts that are certain to expand the power in Richmond of Virginia's blueing suburbs.
The millions of dollars with which Bills has become the Daddy Greenbucks of state politics represent some of his profits from his nearly two-decade-old hedge fund, Bluestem Asset Management LLC, named — perhaps appropriately — for a durable long-stemmed grass found on the Great Plains.
It is "persistent," Bills said of this native grass, "and persistence is important in investment, too."
"The power that naturally accretes to the wealthy and elite," as Bills put it, is something that he had to earn, starting as one of six children of a U.S. Air Force pilot posted to a base at Hampton, where Bills finished high school and would meet his future wife, also an Air Force brat.
Initially, because of the cost, college didn't seem an option — Bills had mastered welding and might have headed to a job at the giant shipyard at nearby Newport News — but he was admitted to the University of Virginia under a program for the best and brightest and was graduated in 1978, completing a degree in economics in three years.
Bills' next stop: the prestigious business school at Columbia University. Then he headed to Wall Street, spending five years at Goldman Sachs & Co. and, later, Tiger Management. There, he became a protégé of the high-flying fund's founder, Julian Robertson, who also exposed Bills to politics, introducing him to Democrat Bill Bradley ahead of his 2000 run for president.
Two tours at Tiger bracketed a go as chief investment officer of the University of Virginia's investment arm, UVIMCO, which manages the school's endowment, now $7.6 billion, and other holdings. It was at UVIMCO that Bills met a lawyer-turned-utility executive who also was a member of the university's governing body: Tom Farrell.
Farrell died April 2, a day after retiring from Dominion as its chairman. For Clean Virginia and others seeking to restore full state oversight of the electricity giant, Farrell was the face of unchecked influence measured by big-dollar contributions that are barely a quarter of those made by Bills, his PAC and Smith.
Bills, one of the original benefactors of UVA's candidate-training program, started in 1993, described his relationship with Farrell as "productive and respectful and positive."
That's not how Bills views Dominion. Indeed, Bluestem bans its investment managers from betting on Dominion. That does not mean, however, that since launching 18 years ago, Bluestem has not invested in carbon-dependent businesses: "It is indirect exposure, never significant, always minimal and approximately zero recently."
You'll have to take Bills' word for it. Hedge funds are anything but transparent and are largely spared by federal regulators from making public their investments and the returns they generate for customers. They can be comfortably in double-digits.
Eight in 10 Bluestem clients are high net-worth individuals, who had to make a minimum investment of $3 million, with foundations, some based in Charlottesville, rounding out the customer base, said Bills, whose fee is just under 1% up front and 5% of gains over 5%.
From that flow millions and, in turn, Bills' political muscle. But Bills bristles when asked whether his strings-attached largess — he guarantees donations to candidates who refuse Dominion's — is akin to the bullying of which he says Dominion is guilty.
Equating a regulated monopoly with what Bills calls his "public-interest group" — a largely unregulated one, at that — is, he said, "profoundly wrong and misses the issue."
Schapiro is a columnist for the Richmond Times-Dispatch.