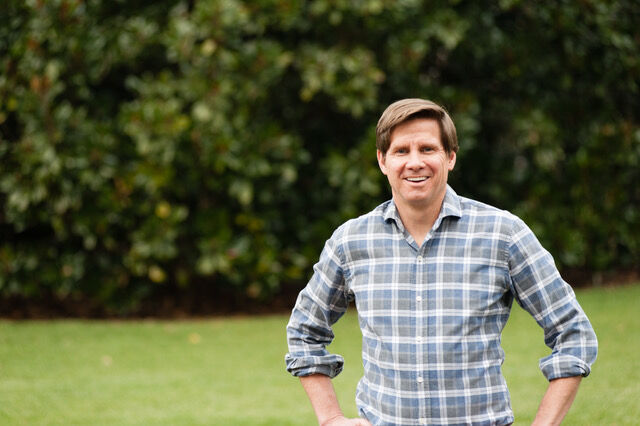 We are nearly a year into this pandemic and school doors across the vast majority of Virginia's schools remain locked. The time to open is not tomorrow, five weeks from now, or November. The time to open our schools is now.
Ralph Northam's recent inadequate suggestion to open schools was nothing more than a half-hearted attempt to placate the hundreds of thousands of angry parents across Virginia while kowtowing to the liberal special interests. Northam continues to show no leadership.
Unlike Northam's weak and indecisive leadership, my plan for our schools is simple: five days a week, every week with a teacher in every classroom, immediately. Schools can reopen safely now. As I've traveled our Commonwealth these last few weeks, one thing is abundantly clear: parents and teachers have had enough of government overreach and bureaucratic control. They want children back in the classroom getting the education they deserve.
The data shows and the CDC agrees that it's safe for students and teachers to return to school for in-class instruction. And the CDC even recently reported "scant" spread of coronavirus in schools.
The Governor's plan does not even require teachers to be present in the classroom, instead allowing schools to trust our kids to the care of unskilled "classroom monitors" while they continue to watch their teachers on a screen.
It is time to call this for what it really is: special interest groups holding our children hostage and Governor Northam and the establishment politicians surrendering to their every demand. The Fairfax County Federation of Teachers lists 11 conditions that must be met before students return to school, barely even mentioning the children until they demand that schools close if even one student's family member tests positive. These outlandish and impractical demands fly in the face of science.
A study of Fairfax County Public Schools, which have been mostly online since last March, found that "between the last academic year and this one, the percentage of middle school and high school students earning F's in at least two classes jumped by 83 percent: from 6 percent to 11 percent."
With each day that passes with schools closed, our children are victimized by the incompetence and near corruption of our politicians by the special interests.
School closures go far beyond just A's or F's. The National Alliance on Mental Illness found that nearly 45% of all children are either experiencing harm to their mental health or approaching the limit due to school closures.
And contrary to the recent Virginian-Pilot editorial urging action on planning summer school, what we need is urgent action to open our schools now and bring students back to classrooms.
While those who purport to represent Virginians' best interests have been more concerned with renaming our schools rather than reopening them, our students have been falling behind at a rapid rate. Our children need and deserve better.
To all the parents, teachers, and students that are hurting right now and victims of Governor Northam's failed leadership: I hear you, and we will continue to fight until you get the help, resources, and support you need, and all of Virginia's schools are open.
Snyder is a candidate for the Republican nomination for governor.