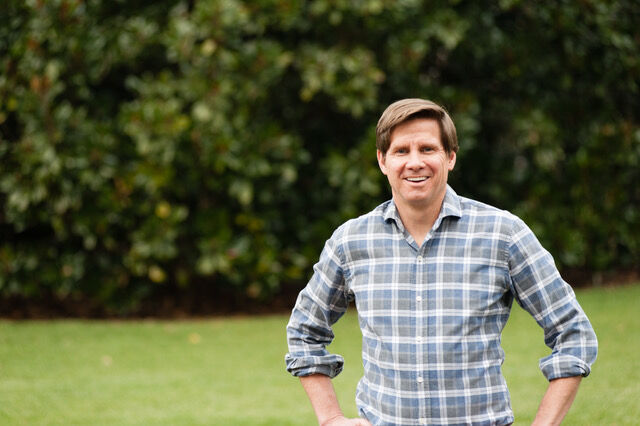 The Republican convention is right around the corner, and it's our first step toward electing new leadership and making Virginia #1 in the nation again.
The eight years of Northam-McAuliffe rule have shuttered our economy, closed our schools, stripped our rights, and allowed special interests and social-engineering extremists to run our commonwealth. With days to go before this convention, I'm proposing new commonsense, conservative leadership.
Career politicians and the political retreads have worked overtime to destroy our commonwealth: Virginians have faced an outsized spike in unemployment, were hit with a gas tax increase – the largest in the nation – in the middle of a pandemic, and saw violence and lawlessness spiral out of control in our cities for the better half of the summer. And worst of all, the so-called leaders in Richmond are causing irreparable harm to our children by sealing our school doors with no rhyme, reason, or science backing their decision.
As I have traveled Virginia for the past year, from Tidewater to Lee County and from Danville to Fairfax, the most pressing concern I have heard is about our public schools remaining closed. The vast majority of our kids are still not in classrooms for in-person learning five days a week because Northam and these weak-kneed extremists are beholden to the teachers' unions that fund their campaigns. Children have lost a year of their education, and too many parents have lost the ability to get back to work, even though the Centers for Disease Control says it's safe for students to re-enter the classroom. First things first: we must open schools immediately, five days a week, every week, with a teacher in every classroom.
Northam's tyrannical rule also shattered our economy. As a serial entrepreneur, I know a thing or two about how the economy works, and I know that picking winners and losers – declaring essential and non-essential businesses – is unfair, destroys lives, and crushes dreams. That's why my wife Burson and I started the Virginia 30 Day Fund, a non-profit which has raised tens of millions of dollars and helped more than 1,100 small businesses survive during the pandemic. As governor, I'll bring an entrepreneur's solutions-driven leadership to Richmond, knowing that often the best thing the government can do is get out of the way and let innovators thrive.
The extremists in Washington, D.C. and Richmond have declared war on our God-given constitutional rights and have launched an assault on our freedom of speech by embracing cancel culture. We need new leadership that will protect and preserve our rights, our differing opinions, and our pursuit of life, liberty, and happiness. And most importantly, it is time for a governor that protects life and is proud to stand for the Second Amendment freedoms of Virginians. And like President Trump showed us in 2016, Republicans need to fight and never back down for our principles and values if we want to win.
This campaign also has been committed to returning integrity to our election process. For Republicans, Democrats, and Independents, faith in our electoral process is at an all-time low. Having secure, legal, and trustworthy elections is foundational to the freedoms we enjoy in Virginia, so we must deliver the transparency and accountability expected from voters.
Virginians have seen eight years of failed Northam-McAuliffe rule, and as a result, Virginia is rapidly falling behind. Their misguided priorities and ineptitude have led to tax increases during the pandemic, lawlessness, closed businesses, and declining schools. Virginians deserve better.
Career politicians have veered dangerously out of touch with everyday Virginians. We have a chance May 8, and again in November, to bring sanity back to the governance of the commonwealth.
The bottom line is: I am offering a different path of common-sense conservative solutions. A path where we protect our neighborhoods, restore and protect the rights of law-abiding citizens, and create opportunity for all Virginians. A path that allows Virginia to lead again. If you are like me and want better for future generations to come, I would be honored to have your support. It's time to put Virginia first.
Snyder is a candidate for the Republican nomination for governor, which will be decided in a convention Saturday.