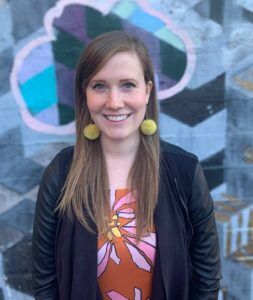 There was an eerie quiet in classrooms this school year.
Gone were the familiar sounds of lectures and lessons, the cadence of questions and answers.
And yet, down the hall and around the corner, school cafeterias emitted their all-too-familiar cacophony, the clinks and clatters of dedicated cafeteria workers readying the day's meals.
Even during a pandemic, when students and teachers were connected virtually, school cafeterias stayed the course. They never paused, never slowed down and kept cooking, stirring and serving to ensure that students continued to have the meals they count on.
When schools pivoted to virtual instruction in response to the COVID-19 pandemic in March 2020, nutrition staff and school leaders in all of Virginia's 132 public divisions responded quickly and set up safe and convenient options to distribute meals.
Sometimes overnight, districts devised delivery routes and organized Grab & Go sites to connect students and families with food. Months later, the work of these teams continues to be nothing short of heroic.
In many ways, the work we've seen this past year has not been surprising. The truth is school nutrition teams have always been integral to the health of our communities.
Before the pandemic, more than 450,000 kids in Virginia relied on the free and reduced-price meals they received at school. Today, we know the situation has worsened. The pandemic has put more Virginia families at risk of food insecurity, as many parents have lost jobs or seen hours cut as a result of the ongoing crisis.
We know that hunger is a solvable problem. School nutrition programs are an important part of the solution.
Flexibilities and special accommodations provided by the U.S. Department of Agriculture early in the pandemic (which have since been extended through the 2021-2022 school year) are helping nutrition teams break down barriers and serve more meals than otherwise would have been possible.
For example, the child nutrition waivers make it possible for schools and organizations to package multiple meals for parents to pick up for the week or for meals to be dropped off at a child's home. For working parents or caregivers without transportation, this is making meals more accessible – something we've long advocated for. It's our hope that the programs and policies proven successful during this pandemic will be made permanent, making meals more accessible to kids for years to come.
I hear the stories of innovation all the time through my role as associate director of the No Kid Hungry Virginia campaign.
In March, on the one-year mark of our schools pivoting to remote learning, we hosted a virtual townhall with school leaders from Cumberland County, Fairfax County and the city of Chesapeake to discuss how different divisions stepped up to serve families during the pandemic.
In rural, suburban and urban communities alike, school nutrition teams played a critical role in nourishing families. Divisions implemented weekend deliveries and started new word-of-mouth programs to reach more families. All the leaders were loud and clear: None of the work would be possible without the dedicated superheroes in school kitchens.
We've also seen Virginia's statewide leaders and organizations working hard to prioritize food security during and after the pandemic. Last fall, Governor Ralph Northam released the Virginia Roadmap to End Hunger, a unified set of goals and strategies to prioritize food access that emphasizes collaboration and partnerships to end hunger in our state. It's an important opportunity for everyone to work together to ensure equitable access to healthy, affordable food for all Virginians. It also will make the critical work of nutrition teams stronger and more effective.
As schools take steps to safely reopen for in-person instruction, nutrition teams are continuing to support both in-person and virtual learners and doing what they do best: Providing students with the healthy and nutritious meals they need to learn and thrive.
Throughout this unprecedented school year, many families have navigated fear, uncertainty and isolation, and yet, thanks to these nutrition programs and the teams that support them, one thing families could consistently rely on was meals for their children. As schools across Virginia let out for summer break, I'm beyond grateful for the school nutrition professionals who never backed down and will continue to support Virginia's children over the summer and as schools reopen in the fall. They are true heroes.
Sarah Steely is the Associate Director of No Kid Hungry Virginia and lives in Charlottesville. She can be reached at ssteely@strength.org.