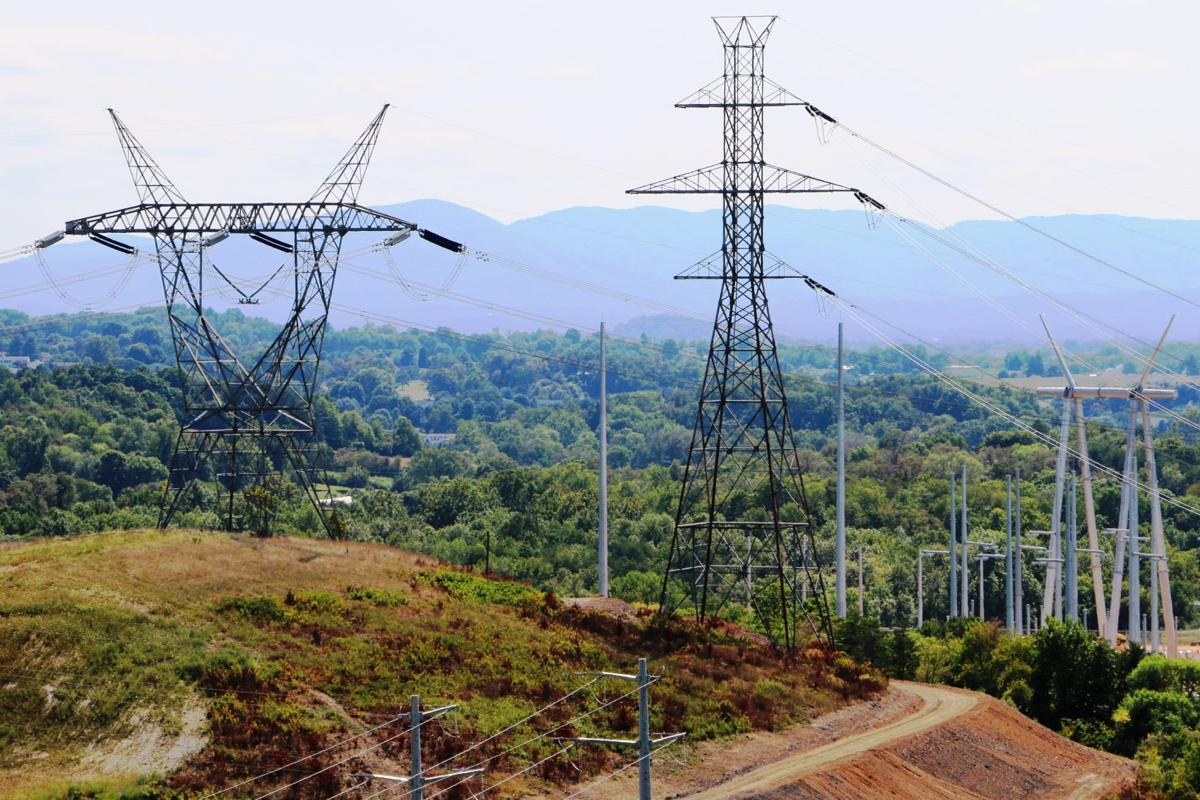 Electric choice is bad for the incumbent electric monopolies because it is great for working Virginians.
Choice represents a real opportunity for ratepayers to shop their rates and choose what works best for them—lower rates, more green and renewable sources, or corporate missions that align with their values.
Choice means Virginians could also prioritize those things over the current monopolies decision to spend over $1.2 million last year on campaign contributions to elected officials that were not even on the ballot.
For several years, the electric monopolies have used the legislative process to do an outstanding job of maximizing shareholder profit while the General Assembly and Governor's office have completely failed to protect working Virginians who pay electric bills.
In 2015, Gov. Terry McAuliffe signed the monopoly-written Electric Rate Freeze legislation that locked in artificially high base electric rates for Virginians by preventing the State Corporation Commission from performing its constitutional responsibility to review rates.
The monopolies benevolently claimed interest in protecting ratepayers from increased electricity generation costs created by Obama administration policies.
When those policies were not enacted and when costs went down, the lack of rate reviews meant the monopolies got to keep hundreds of millions in excess profits instead of being refunded to ratepayers.
It is almost as if the monopolies who have brilliant market analysts and a fiduciary interest to maximize shareholder profit had reason all along to believe the prices they advocated be frozen were going to go down.
In 2018, when ratepayers' excessive overpayment to the monopolies had become crystal clear, the monopolies ran an expensive advertising campaign including Super Bowl commercials in support of the monopoly written Grid Modernization Act.
Few constituents contacted their legislators in support of the bill at the behest the commercials, but that was not the real intent anyway. Legislators understood the monopolies' next over the top marketing campaign could very well be against them.
The legislation passed by a wide margin and Gov. Ralph Northam dutifully signed the legislation that offered only meager refunds to ratepayers and let the monopolies direct excess profits to their favored projects.
In 2020, Northam signed the monopoly-written Virginia Clean Economy Act that increased your electric rates by as much as $600 annually for years to come under the guise of green energy with provisions like $300 million in wind energy costs to power only 3,000 homes.
The electric monopolies are no more serious about affordable rates than they are about environmental responsibility. For years they resisted cleaning up their coal ash mess and opposed additional safeguards until 2019 when the General Assembly allowed them to charge ratepayers a profit-making surcharge to clean it up.
The electric monopolies' same team that has written, marketed, and lobbied for these laws that have ripped off ratepayers for several years is now running television ads against competition but under a new monopoly front group – Power for Tomorrow.
Financed by at least $300,000 from Dominion Energy, Power for Tomorrow claims they want to protect ratepayers from higher electric bills created by market competition, just like the monopolies previously "protected" ratepayers with artificially high electric bills and new monopoly profit making surcharges.
We allow Virginians to choose which gas station is best for them, their wireless phone carrier, and soon whether to spend their hard-earned money at corporate casinos cropping up around Virginia, but the electric monopolies would have you believe that Virginians are not intellectually equipped to understand what's best for their budget and green energy preferences when it comes to electric rates.
According to federal data, Virginia customers pay more for electricity than customers in neighboring West Virginia, Kentucky, and North Carolina. The electric monopolies shield these high bills with mention only of their rates while omitting the series of additional costs tacked onto your monthly bill. Appalachian Power is currently requesting the Virginia State Corporation Commission and the Virginia Supreme Court allow additional charges that would raise our electricity bills by $22 each month, completely irrespective of your electric usage.
Virginia already allows several very narrow openings for customer choice in the electric space. These options, while limited, have been tremendously successful with customers choosing to "shop" for lower-priced electricity. While electric monopolies attempt to scare consumers with "deregulation," they fail to mention that the companies that provide electricity under these provisions are regulated by the State Corporation Commission, just like the monopolies. They're also regulated at the federal level by the Federal Energy Regulatory Commission and North American Electric Reliability Corporation. In addition to offering retail electricity to shopping customers, they participate in wholesale regional competitive markets, which help ensure reliability and affordability for states like Virginia.
It's past time the commonwealth reevaluate electric competition. The choice should be yours.
Suetterlein is a Republican state senator from Roanoke County. His district runs from Carroll County to Bedford County.