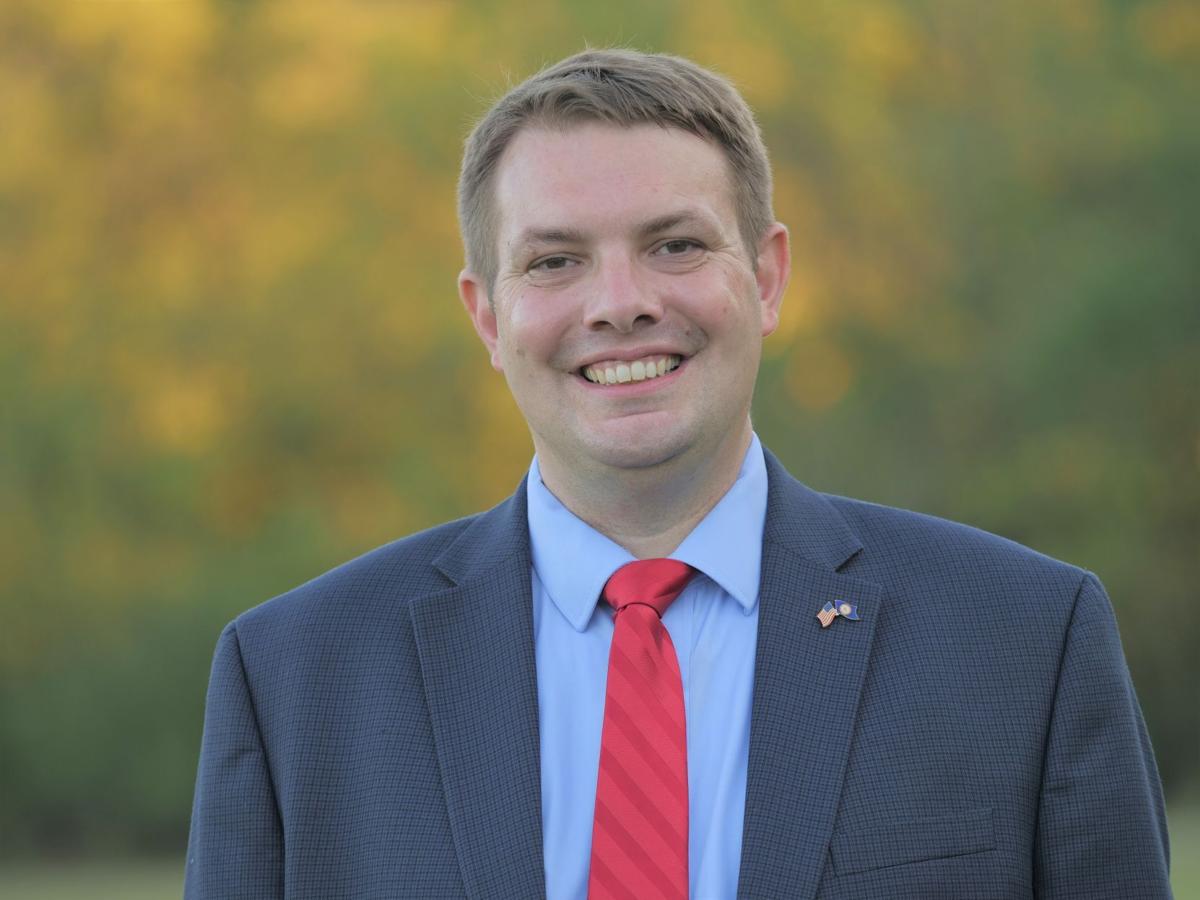 Suetterlein is a Republican who represents Salem and Bedford, Carroll, Floyd, Franklin, Montgomery, Roanoke and Wythe counties in the state Senate. He lives in Roanoke County with his wife where their children attend public schools.
Several months into the COVID-19 health, economic, and educational crises, Governor Ralph Northam has finally called for a General Assembly special session. The General Assembly should give serious attention to the budget and criminal justice reforms, but we should not allow for the special session to pass without addressing the many looming COVID affected issues – especially public education.
In recognition of the urgent need for policy changes during COVID-19, Senate Republican Leader Tommy Norment and Democratic Delegate and gubernatorial candidate Jennifer Carroll Foy separately called for an immediate special session, a full five months before one will finally convene on August 18. Virginia is far worse off now because Northam did not heed this bipartisan advice.
The special session needs to equip public schools with the policies and resources to maximize the opportunities for in-person instruction and quality virtual education. Both avenues are important, but policymakers must be cognizant that emphasizing virtual instruction for families that did not choose it will especially negatively impact those in the greatest need for quality public education. Students without families able to provide the structure and guidance conducive to academic success most need the General Assembly to maximize their opportunity for in-person education.
While the Governor has accused advocates of maximizing in-person instruction as "playing politics" the American Academy of Pediatrics and the Center for Disease Control continue to emphasize that the goal should be to find ways to provide in-person instruction while reducing health risks.
At the special session, the General Assembly should pass legislation providing increased funding for school districts to help them safely reopen and expand health services; immunity for school districts from COVID-19 lawsuits so that they aren't making decisions based on a fear of lawsuits; additional paid leave for teachers and staff for COVID-19 related issues; increased funding for teacher salaries; additional funding for at-risk schools; and resources for robust virtual education options for families that choose them.
The special session must also take action to protect vulnerable older Virginians. Despite widespread bipartisan agreement that Virginia law recognizes "an individual's right of privacy in the content of his health records" but not a nursing home's right to privacy, the Governor and Virginia Department of Health refused the release of outbreak information as over 1,000 nursing home residents died of COVID-19. The bipartisan coalition that took issue with the Governor's stonewalling of potentially life-saving information, must pass legislation to prevent any Governor from doing this again.
The Governor's refusal to heed the bipartisan calls for a special session and unilaterally issue indefinite emergency orders has laid bare the need for a greater check and balance on executive emergency authority. A single person issuing long-lasting emergency orders to be enforced by the police without General Assembly approval is not a prescription for widely accepted legitimacy across a diverse Commonwealth. The special session should pass legislation requiring General Assembly approval for any emergency orders lasting more than 45 days.
The tragic murder of George Floyd has rightly focused many Virginians' minds on creating a criminal justice system that fully lives up to our ideals of life, liberty, and the pursuit of happiness. While there should be no patience for the absurd calls of violent rioters to "defund the police" there are many on both sides of the aisle eager to continue Virginia's recent successful reforms like wisely raising the felony larceny and reckless driving thresholds and ending driver license suspension for unpaid fees.
At the special session, we should continue the careful consideration of criminal justice reform. House Democrats should finally allow consideration of the expungement reform and ban on the death penalty for the mentally ill that passed the Virginia Senate on wide bipartisan votes during the last two regular General Assembly sessions. The special session should also pass proper police training reforms and take action to prevent police collective bargaining that has stifled reforms in other states. The special session should also be much more conscious of selective enforcement and recognize that the sequence of events that led to the recorded violence against Derrick Thomas all began because of an expired inspection sticker that isn't required in most states because it offers no measurable safety benefit.
While we address budget and criminal justice issues at the special session, the General Assembly must not bypass the policies needed to respond to COVID-19 that led to the calls for a special session in the first place. And we must remember Virginia's ability to handle future health and economic crises will depend on how well we educate our children during the current one.
Catch the latest in Opinion
Get opinion pieces, letters and editorials sent directly to your inbox weekly!