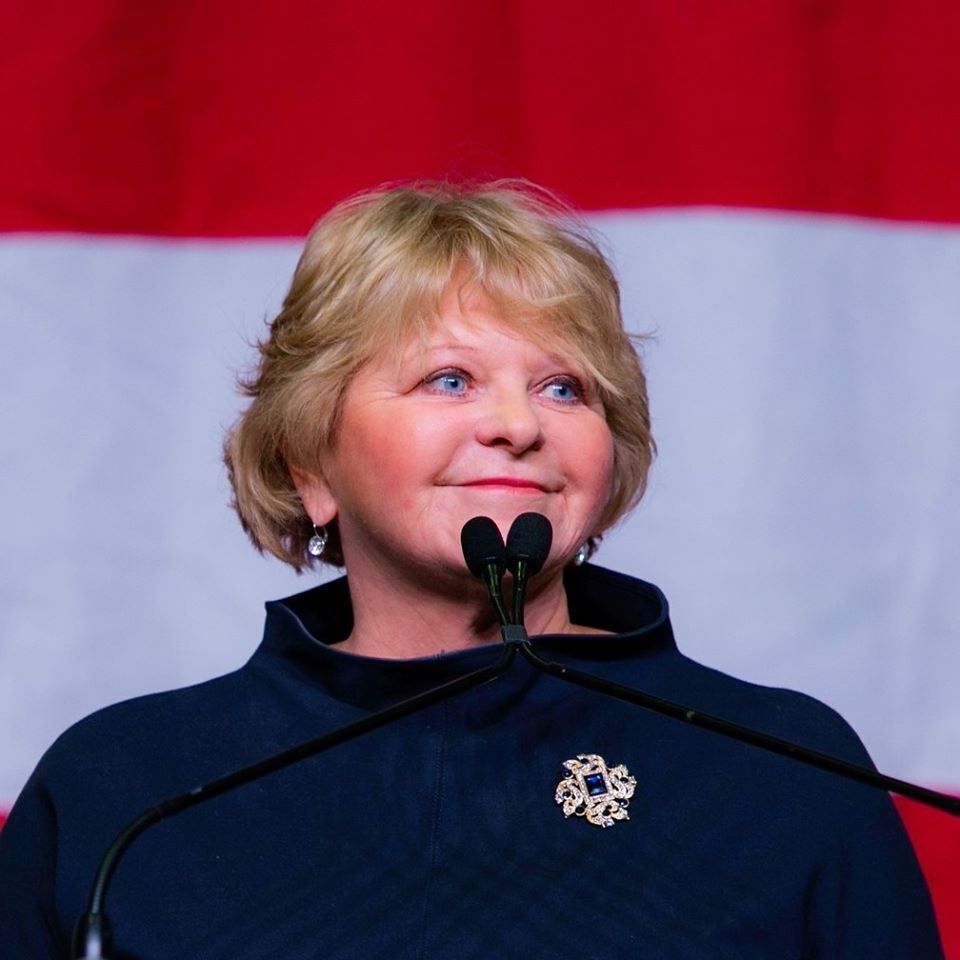 I've always said that a Democratic vote in rural Wise County counts just as much as a vote in suburban Fairfax County. As our election results are finalized and pundits start to draw lessons from the vote totals, it's important for Democrats to take stock of our efforts to turn out rural voters in the same way we assess our tactics in other areas of the commonwealth. Our party has been successful over the past several years because we've expanded the map and haven't taken any votes for granted. As Democrats we've made significant inroads in small towns and rural areas, and it's crucial we keep up that effort over the next four years.
This year Joe Biden and Kamala Harris won Arizona and Georgia, states that Democrats haven't won in decades. And in Virginia, Biden flipped localities across the commonwealth that have been traditionally red. Virginia Beach, Chesapeake and Chesterfield County were all once Republican strongholds that went blue this year, and winning them is a big reason why Biden had the largest presidential margin of victory for a Democrat in Virginia since FDR. Biden also flipped Lynchburg, the home of Liberty University, which hadn't gone blue since the 1940s.
But the top of the ticket wasn't the only place where Democrats demonstrated the value of competing everywhere. Cameron Webb's campaign in the 5th Congressional District energized Democrats across the commonwealth and helped us build support in rural areas that aren't traditional Democratic strongholds. Cameron won more votes in the 5th than any other Democratic candidate in the district's history, and showed everyone the importance of organizing small towns and rural communities. In just four years we cut the margin in the 5th District down from 17 points to 5 points. Investing in our rural Democratic committees works, and we're going to keep doing it going forward.
A key takeaway from the 2020 results is that Democrats have to stay competitive in rural areas. It's clear that suburban and urban voters were a major driver of our victories, but we can't forgo small towns and rural counties. High Republican turnout in these areas cost us congressional, Senate and state legislature seats across the country. If Democrats want to get things done in Congress and keep control of the Virginia General Assembly next year, we have to win outside of the suburbs.
That's a lesson we've already learned in Virginia. Congresswomen Spanberger, Luria and Wexton all have rural communities in their districts and have figured out ways to win voters in those areas. It's why they all increased their margins from 2018, a rare feat for Democratic congressional members this year. Mark Warner won his biggest statewide margin of victory ever in part by running strongly in rural areas, running ahead of Biden in places like Nelson and Montgomery counties.
Democrats can win these communities by showing up and passing policies that directly benefit rural Virginians. That's why Mark Warner spent the final week of his campaign on a tour through Southside and Southwest Virginia, why Cameron Webb won more votes in the 5th than any Democrat before him by campaigning in every corner of the district, and why I made it a point to drive out to visit our local Democratic parties in the 5th, 6th and 9th Congressional Districts as Election Day drew near. Popular Democratic priorities like Medicaid expansion — which helps fund rural hospitals — and extending broadband infrastructure see some of their biggest benefits in rural communities, and it's important that we keep working hard to support these policies.
It will be tempting for leaders to look at the results of this year's elections and conclude that Democrats in Virginia need only win votes in suburban and urban areas to be successful. That would be a mistake. As our party has grown stronger over the past few years, we've expanded our presence across the commonwealth. Now that we're in power, we're going to keep showing up for all Virginians and winning votes from Manassas to Marion. I'm from Highland County, and when I went home this year to vote I met with a few dozen local Democrats who were working hard every day to turn out as many votes for Joe Biden and Mark Warner as possible. We owe it to them and all rural Virginians to keep fighting hard for their communities, and now that Democrats have power that's exactly what we'll do.
Swecker is the chairwoman of the Democratic Party of Virginia.