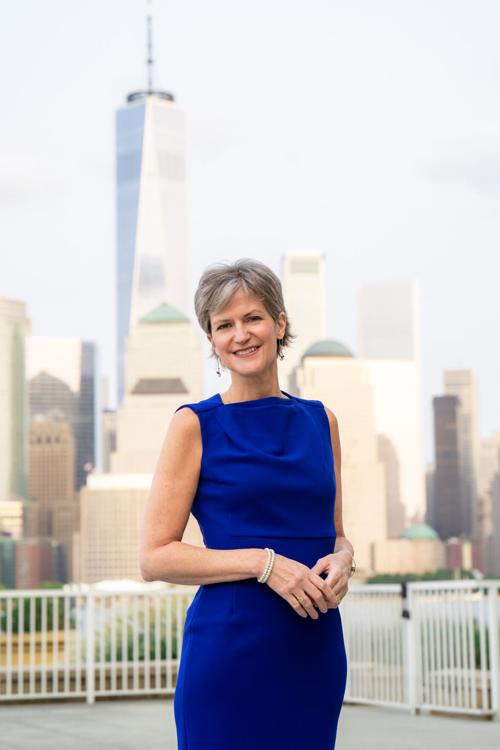 If Virginia's workforce is to respond to the ever-changing needs of business and industry and if employers are to provide thriving-wage jobs that allow individuals to advance in chosen career paths, there is work to do.
Though Virginia has slowly been regaining jobs lost to the COVID-19 pandemic and the unemployment rate for February (5.2%) is less than the national average (6.2%), it is still higher than what it was last year at this time (3.3%).
Local industries, ranging from health care to information technology, all require a qualified and skilled workforce to maintain and continuously modernize their service and product offerings. Without a top-notch talent pool prepared with relevant 21st century skills, businesses face the possibility of failing to remain competitive.
Reversing that trend will require expansive, collaborative efforts, like the Virginia Chamber of Commerce Blueprint for Getting Virginians Back to Work, which directly addresses this issue with an imperative to align educational opportunity to high-demand fields. An empowered workforce strengthens the commonwealth economy and is made up of individuals who have the relevant, modern tools to reach their full potential, developed through education to leverage talents into opportunity.
But there is an affordability gap to access that education. Last year, student submittals of the Free Application for Federal Student Aid (FAFSA) dropped nationally by 8%. In Virginia, applications declined by 8.7%, and by an astounding 31% for students from Virginia's low-income high schools. Those students are part of a critical segment of the state's population – individuals who have not pursued higher education, and the jobs that could result, largely because they didn't apply for or receive financial aid.
Even as the State Council of Higher Education for Virginia and Virginia College Access Network have formed an important new partnership to assist students submit the FAFSA, online, competency-based education is a low-cost option available now for those who seek to earn a degree aimed at employment or career advancement.
Competency-based education measures skills and subject knowledge rather than time spent in a classroom. Pioneered in 1997 by nonprofit, accredited Western Governors University (WGU), each student individually progresses through courses as soon as they can prove they have mastered the material. Every WGU student is assigned a mentor—a faculty member with advanced degrees and relevant experience in a field of study—who provides individualized support to keep students moving steadily toward their degree and career goals.
In each of WGU's four colleges—business, health professions, information technology, and teaching—competency-based degree programs align with workforce imperatives and are highly-adaptable, allowing education and industry partners to create anvd refine high-quality learning pathways.
This innovative learning model is complevmentary to the many excellent traditional higher education options in Virginia, expanding opportunity to fill existing gaps. For many of the 3,600 Virginia-based WGU students and 6,000 alumni, this model is the only way they can achieve a college degree and continue to advance in their careers without interruption.
WGU has a low-cost, flat-rate tuition per six-month term, during which students can complete as many courses as their schedules allow. A 2019 Gallup Alumni survey found that 42 percent of WGU undergraduate alumni completed a degree without taking out student loans. For those that did borrow, the average debt in 2019 was $14,941, compared to the national average of $29,900.
Collaborative approaches to college education also provide a key long-term strategy for workforce investment and economic recovery. WGU partners with community colleges on credit transfers for their graduates, and with local businesses to support human resource objectives and expand access to higher education for their employees. These initiatives support efforts to retain businesses and employees in Virginia, so both can thrive.
As Virginia's economy moves forward dramatically changed by COVID-19, the academic needs of Virginia continue to evolve and change, as do regional workforce needs and the demand for specific skillsets. Higher education has a duty to help connect talent with professional opportunity, by offering a variety of ways to train Virginia's workforce with the credentials employers trust.
Rebecca L. Watts, Ph.D., serves as a regional vice president for Western Governors University (WGU), a non-profit, accredited university focused on competency-based learning that currently serves more than 3,600 Virginia students and 6,000 alumni in the commonwealth. She represents WGU in the Virginia Chamber of Commerce's collaborative work to develop Virginia Blueprint 2030.