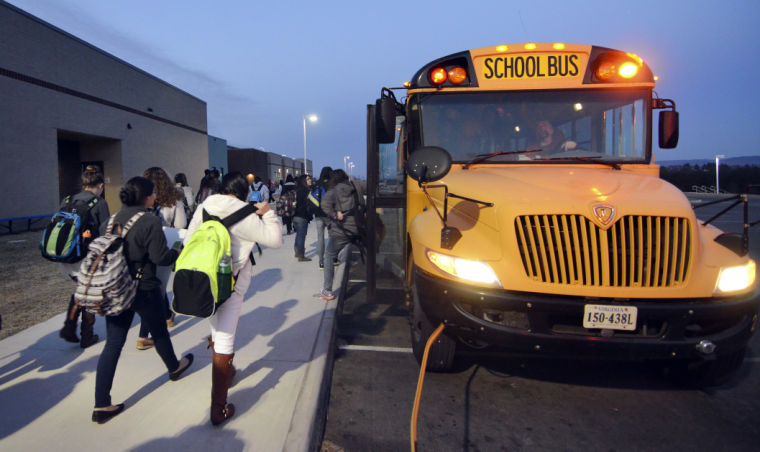 Barlow is the mother of a Blacksburg kindergartner and a higher education communications consultant.
Parents in Montgomery County are fired up about the school board's decision to change school start times — and rightfully so.
There's a sizable Facebook opposition group (Parents Who Want to Be Heard, with more than 1,200 members), a petition campaign and scores of families crowding meetings to demand a reversal of the vote setting elementary start times one hour earlier to 8 a.m.
Honestly, I can live with the change, even though it will be detrimental to my family. What's harder for me to swallow is the disregard for public opinion and fact demonstrated by our board and superintendent in passing this change.
Sure, by all appearances, the board did the right things: It convened a committee; reviewed studies and other localities' actions; surveyed parents, kids and teachers; and held public forums to solicit our opinions.
But then it ignored most of it and followed a seemingly predetermined path set to shift start times. When Superintendent Brenda Blackburn issued her recommendation (adopted April 21 by the board in a 4-3 vote), she asserted that it was based "on stakeholder surveys, the December public forum on school start times, the work of the school start times committee, and significant research regarding sleep patterns."
And that's where I call hogwash.
Because when I review each of those things, I reach a different conclusion — a conclusion that allows older kids to start later, but not at the expense of our youngest learners who have a lot more to lose.
First, let's look at those surveys. According to the superintendent, 7,649 responses were received. Examine the responses and you'll see the majority of teachers, students and parents don't favor the swap. Even the high school students overwhelmingly indicated that the current start time was "just right."
Then, check out the research. It heavily supports moving back start times for sleep-deprived teens.
But here's where the board's decision goes awry: It entirely disregards research and consideration of the impact to our youngest learners – the students who require more sleep, more family time, more caregiver/afterschool supervision, and greater assurances that they'll be safe waiting at a dark bus stop for half of the year.
In contrast to the many studies concerning secondary students, there's only one study on the impact of earlier start times on elementary schoolers — and it shows they suffer significantly when the tables are turned. According to a study last year in the Journal of Educational Psychology, academic performance and attendance deteriorated when younger kids started earlier.
If research is so important, then why didn't the board show any regard for research on how it affects elementary schoolers? And what about our neighboring school districts that enacted a similar change? Did anyone explore the impact on elementary students there?
Now, let's look at the School Start Times Committee, created as "a committee representative of the larger community . . . (to include) students, parents, administrators, teachers, businesses, childcare providers, law enforcement, civic leaders, medical personnel, and coaches."
But who selected these committee members and how is a bit of a mystery. While these groups are valid, you can't help but wonder about the impartiality of childcare providers who have a lot to gain from the influx of kids now needing after-school care. Or what about all the school administrators who might feel obliged to agree with their boss?
In its Oct. 7 resolution forming the committee, the board directed it to "achieve middle and high school start times after 8:30" and "elementary school start times after 7:40," thereby leaving it little choice but to recommend earlier elementary start times to satisfy the board's goals.
And, last, let's look at the public forums. By all accounts, the majority of speakers heartily opposed the change. Most who did support later secondary start times still didn't support earlier ones for elementary students.
So, where does this leave us?
As citizens, we have a system in place that enables us to fix such failures of democracy. This schedule change is still more than a year away from implementation. As the superintendent and two board members prepare to leave and two other seats go up for re-election in November, there's ample opportunity to reverse the decision.
Plus, the school board has rescinded votes before. In 2012, the board reversed its unpopular "pay to play" decision after a public backlash.
Montgomery County parents, take heart: If your elected school board members don't listen to you, you still have five months to find new ones who will.
Catch the latest in Opinion
Get opinion pieces, letters and editorials sent directly to your inbox weekly!