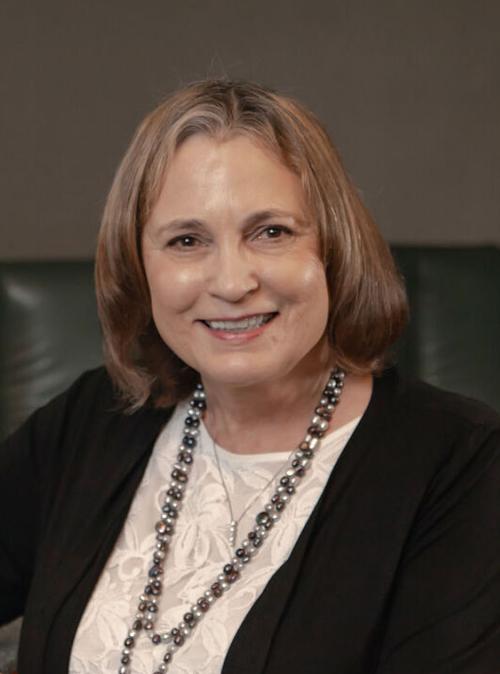 In spite of the lack of the COVID-19 vaccine, our very own New River Valley Public Health District has remained one of the top performers throughout the Commonwealth of Virginia in terms of administering the designated vaccine doses received weekly.
My counterparts from across the state have asked me how a health district in Southwest Virginia could bring such an incredibly strong and efficient response to COVID-19 in the New River Valley.
When I speak with them they want to know what we are specifically doing, and how we are doing it, because they want to see if something similar can be implemented in their own localities. I explained to them that our community has a long-standing history of coming together in order to help one another and to get things done.
Early in 2020, before the first case of COVID-19 was ever detected in the New River Valley, a group of public and private health professionals, first responders, educational leaders, behavioral health professionals, law enforcement officers and local government representatives began meeting on a regular basis to strategize about how to best plan a response to the pandemic they knew would eventually reach our area.
This group became known as the New River Valley Public Health Task Force which includes the counties of Montgomery, Floyd, Giles, Pulaski and the city of Radford. Thanks to this group of individuals and both public and private organizations, our community continues to have one of the most aggressive responses to COVID-19 in the Commonwealth of Virginia. Our task force has built a strong and agile infrastructure that has repeatedly responded appropriately, efficiently and as swiftly as possible to the ever-changing landscape created by this global pandemic. From securing PPE, organizing large-scale testing sites, and now running a model and stable vaccine clinic, the New River Valley Public Health Task Force continues to work to meet the needs of the citizens in our community during this pandemic.
So where are we now in relation to the ongoing COVID-19 situation in our region? Approximately 8.5 million people make their home in the Commonwealth of Virginia.
According to the most recent population estimates, about 180,000 of those individuals reside in the New River Valley Public Health District.
We estimate that about one half of this NRV population qualifies for Phase 1b of the Virginia Department of Health's COVID-19 Vaccination Plan. The challenge the New River Valley Public Health Task Force faces is not one of the logistics of delivering vaccines into citizens' arms; the willingness and ability are there to accomplish that. Instead the challenge is one of supply and demand. The demand for vaccinations exceeds the weekly supply the Health District receives. Unless the New River Valley Health District's weekly supply of vaccines increases significantly, it will take some time to get everyone vaccinated.
Hopefully, as the state and federal governments work to resolve the vaccine supply issue, the supply of vaccines to our health district will increase, so more of our residents will be vaccinated sooner rather than later.
In the meantime, as we wait to receive the quantity of vaccines that are so wanted and needed, let's make an effort to support one another. Let's make sure the most vulnerable among us have what they need, and are the first in line to receive one of the limited number of vaccines our community is currently receiving.
Let's be graceful and kind to the many dedicated health care workers and volunteers who are working so diligently on our behalf to ensure the vaccination process proceeds smoothly for all of us. I have observed firsthand how these caring individuals are delivering vaccines to our citizens in a professional, safe and efficient manner.
We are all in this together, and we have come a long way together during this challenging time.
Let's celebrate every vaccine given as we continue to practice disease prevention measures and finish this journey to defeat COVID-19, together as a community with patience, perseverance and flexibility. "Be committed. Be well."
Mary Biggs is vice chairwoman of the Montgomery County Board of Supervisors