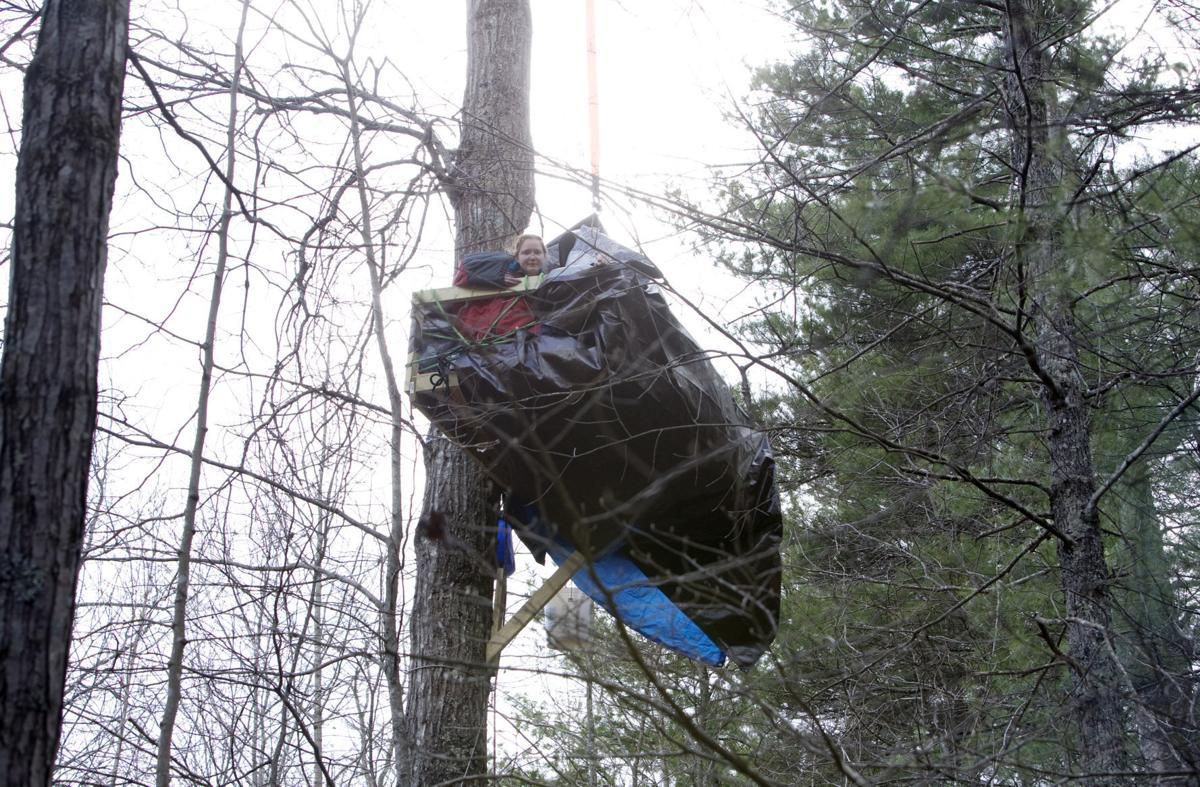 Bishop retired as a reporter at the Roanoke Times.
The Mountain Valley Pipeline will probably kill people.
I don't mean from the explosions and leaks that occur along natural gas pipelines. And I don't mean from the construction accidents that may well occur along the MVP's insanely steep route through our mountains.
I mean from the forcible use of privately-owned land to build the pipeline.
During the years since the pipeline began roaring its insistence that it be built from West Virginia through six Virginia counties, a coterie of knowledgeable Roanokers has been watching the news with painful familiarity. They know what it does to people when private enterprise takes property against their will.
Beginning in the 1950s and continuing for decades, the Roanoke's housing authority, acting on behalf of private development, seized nearly 400 acres of homes, churches, schools and small businesses. The authority, largely deaf to the protests of homeowners, repurposed the land to construct Interstate 581, a civic center and enough commercial buildings and parking lots to fill an industrial park.
Some 1,600 homes were torn down or intentionally burned down to accomplish what they called "urban renewal." Just across the railroad tracks from downtown, thousands of those Roanokers, most of them African Americans, lost their homes and neighborhoods. As they rushed across the valley to nail down housing in unfamiliar neighborhoods, they lost touch with their fondest former neighbors.
Over the subsequent years, the oldest people displaced quietly began to die. Their descendants said many of them grieved themselves to death. The stress of moving, the economic pressure of buying or renting a more expensive home, and the shattered connections to friends, church and beloved small businesses were said to end their lives earlier than would have been expected without the disruption.
We are now witnessing yet another health threat emanating from the abandonment of Virginians' private property rights. The MVP aims to plow through Giles, Craig, Montgomery, Roanoke, Franklin and Pittsylvania counties. Farmers and homeowners whose rural land often has been in their families for generations are being forced to allow easements for the 42-inch pipeline to be buried across their acreage, often within sight of their homes. Water sources will be threatened; 125-feet paths must be cleared; property values likely will dive.
The same drama is playing out a few counties north and east of here, where other investors are also pushing their will through state and federal agencies to build yet another conveyor of natural gas, the Atlantic Coast Pipeline.
When a man in his eighties suffered a stroke not long ago, his family blamed it on his constant fretting over the Mountain Valley Pipeline. As soon as paramedics arrived at the man's house, his son overheard his father trying to tell them, with the difficulty of his afflicted speech, how he's been unable to keep the blasted pipeline off his Giles County land. Such an intrusion hadn't seemed possible to a man who dutifully paid his taxes and looked after his property all those years.
A common denominator leaps out when you attend the public hearings and other pipeline meetings that have been going on now for years: The silver hair and extremely worried faces of residents of the communities that MVP investors are determined to violate to make their fortunes. Their middle-aged children and grandchildren, also grim and weary, sit alongside the old folks.
As with urban renewal, there's always been a more respectful, humane way. In the case of pipelines, it's a full appraisal of the questioned need for yet more fossil fuel pipelines, and globally, the governmental will to pursue renewable energy on a large scale. Green energy would not only benefit our planet, it would leave property owners in peace.
Catch the latest in Opinion
Get opinion pieces, letters and editorials sent directly to your inbox weekly!