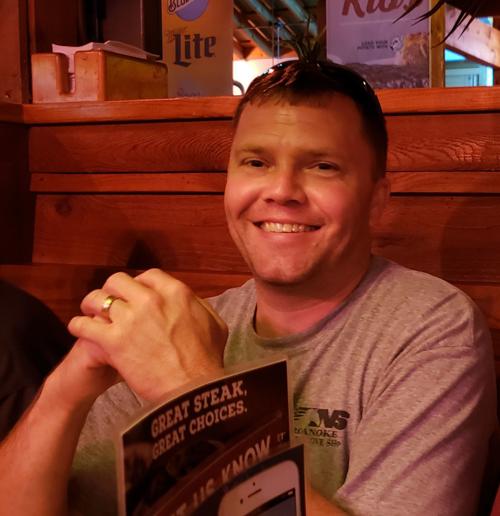 Bowen worked for eight years in the Norfolk Southern locomotive shop until he was laid off in January.
It is sad to see Norfolk Southern abandoning a town it had such a huge role in building. While the change has been good for me in many ways, after spending eight years there, I feel a certain loss watching them close the shop.
The idea that the continued decline in coal traffic is the sole reason is a talking point regurgitated by NS figureheads as a way to rationalize their submission to corporate greed. The fact is that they looked at thousands of ways to trim the least little bit of fat that they could to lower their operating ratio even though they continued to post record profits year after year while I was there. Roanoke locomotive shop had nothing to do with coal in this era. We performed heavy repair on locomotives. We tore down wrecked units and completely rebuilt them, rebuilt engines, and did any number of small modifications to complete rebuilds like the DC to AC conversion project which basically gave NS a brand new locomotive that was more powerful and reliable than ever before. These processes could take days, weeks, or even a month. Once NS stopped originating as many trains at Shaffer's Crossing, there were fewer broken locomotives that were towed here. We still had tons of work even though the traffic at Shaffer's had declined.
NS made the decision to stop towing the locomotives to Roanoke and send them all the way north to Altoona. Now what's closer to the central area of their network? I assure you it's not Pennsylvania. Locomotives can break anywhere at anytime and usually end up in a system shop for band-aid repair unless its deemed to need heavier work at which point they were sent to us or Altoona. The fact is that trains are still moving through Roanoke like they always have and will just with less coal on them. Corporate greed has led to them shrinking the size of their locomotive fleet thereby justifying the shrinkage of the workforce but to be clear, they will need those locomotives at some point.
NS kept a certain number of older, less reliable locomotives to back up their better stuff. They parked the old stuff and are running the heck out of their good stuff. This is only sustainable for so long before your equipment starts breaking at a higher rate. Their goal is to reduce the operating ratio and increase these short term profits for the current shareholders.
The railroad is not run by lifetime railroaders anymore. It's run by hatchetmen with one goal in mind. Line the pockets of the shareholders as much as they can, as quickly as they can, and move on to the next company. Don't be fooled by the garbage that NS spews to the media.
Did I mention how they closed the downtown headquarters and moved those jobs to Norfolk only to tell those people again that their job was moving to Atlanta? They are building a brand new, state of the art, multi-million dollar facility in Atlanta. Why? So they can be more centralized. Will this lead to higher profits? Probably not but it will be shiny.
Catch the latest in Opinion
Get opinion pieces, letters and editorials sent directly to your inbox weekly!