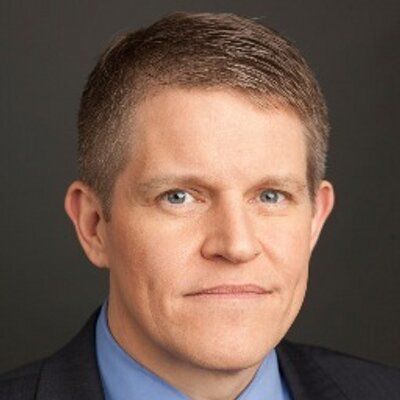 Chipman is a former special agent for the Buruea of Alcohol, Tobacco and Firearms. He is now senior policy adviser for Giffords, the gun safety organization founded by former Congresswoman Gabrielle Giffords.
As a former Special Agent at the Bureau of Alcohol, Tobacco, Firearms, and Explosives (ATF) who spent a good part of my career busting gun traffickers in Virginia, I understand how illegal guns can tear apart communities. I'm also a proud gun owner who has sometimes been mischaracterized as a gun grabber, first in my career in service to my country and now as an advocate for gun safety.
These days I call Virginia home. This November I was proud to join millions of other voters who made gun violence prevention the defining issue of the 2019 elections. It was a turning point for the Commonwealth. But this move towards gun safety also angered some fringe groups and activists and led them to embrace conspiracy theories and intimidation tactics that remind me of threats I heard while at ATF.
These bullies are egged on by a dangerous new phenomenon that recently came to Old Dominion. In response to a clear voter mandate for Virginia's new legislature to pass gun safety laws, a wave of local governments in Virginia have declared that they are "Second Amendment sanctuary" or "constitutional" counties. These pledges from local officials to blatantly ignore gun safety laws are fueling wild falsehoods about government overreach, while also putting Virginians at risk from the very gun violence lawmakers have sworn to prevent.
Renegade sheriffs and local officials are claiming that these sanctuary designations allow them to block regulations that violate gun owners' freedoms. But the Second Amendment envisions firearms as being "well regulated," and individual sheriffs aren't entitled to decide whether a particular regulation is constitutional — that's the job of the courts.
As a resident of Virginia, I don't look to my local city council or sheriff to decide how gun regulations can coexist with gun ownership. I care about what they are doing to protect me, my family, and my neighbors. Politicized sheriffs trying to be judges are missing the critical reason we are pushing for these laws: to save lives.
Take extreme risk protection order laws, which enjoy the broad support of 89% of Americans, including Republican local, state, and federal legislators around the country. Currently law in 17 states and the District of Columbia, extreme risk laws have been used to temporarily remove guns from individuals in crisis, including teens planning school shootings, adults threatening workplace violence, and individuals at elevated risk of attempting suicide. There's enormous evidence that these laws fulfill a critical need to stop mass shootings before they happen and have saved many lives from suicide.
Other proposed Virginia laws would ensure that gun purchasers pass a background check, close loopholes that let domestic abusers have guns, and limit the ability of people to assemble gun arsenals like the ones that facilitated the shootings in Las Vegas and Sandy Hook. By definition, these regulations don't take guns away from responsible owners who follow the law.
Think about families dealing with a son threatening violence who has access to firearms. How would sheriffs of sanctuary counties respond should these families seek to protect themselves and others with an extreme risk protection order? Those sheriffs are telling us loud and clear that they'll side with those who abuse Second Amendment freedoms — the perpetrators of violence —over the victims they have sworn to protect. They claim they are patriots. They are not.
I am a proud and responsible gun owner, as are millions of Virginians. I am also permitted to carry a concealed handgun. I am not afraid of lawmakers in Richmond passing laws to make it harder for criminals to get guns. In fact, I'm part of the majority who demand it. But I am angered to see sheriffs and community leaders using their positions to stoke fear and spread lies.
Survivors and families are precisely the vulnerable citizens Virginia's sheriffs should prioritize protecting. Instead, across Virginia, their safety is being bargained away or simply ignored. It's shameful that renegade sheriffs who swore oaths to protect the most vulnerable among us are choosing to neglect this duty and value unregulated access to guns above the lives of their neighbors.