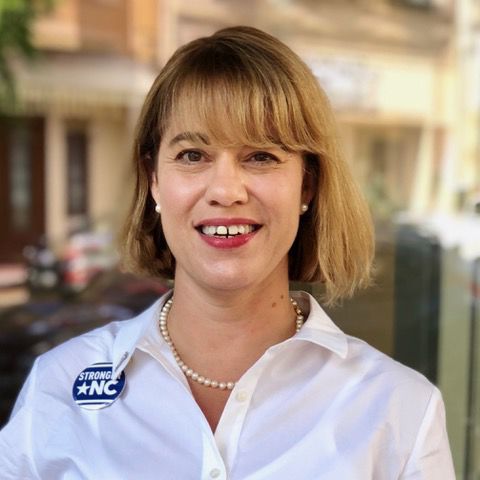 Colston serves as the Political Action Chair of the Raleigh NAACP in North Carolina. Her mother, Glenn McNulty, is from Roanoke and she is a graduate of Washington & Lee Law School.
This week, the Virginia House of Delegates will decide whether or not to uphold campaign promises and approve a proposal to add a bipartisan redistricting commission to the Virginia Constitution.
This is happening at a crucial moment for America. Many Americans no longer have faith and trust in government. Last year, Pew Research published polling results that found most Americans "believe the public's confidence in the U.S. government and in each other is shrinking, and most believe a shortage of trust in government and in other citizens makes it harder to solve some of the nation's key problems."
Part of this distrust comes from the practice of politicians drawing their own voting district lines to keep themselves in power by a process known as gerrymandering. Rigging the voting district lines may give the illusion that the people in control have popular support, but the truth is that the party drawing the map can design the districts so that their party will almost always win, even if fewer people vote for them. With gerrymandering, a minority party can hold a majority of seats.
My home state of North Carolina has seen some of the most gerrymandered voting maps ever seen in a federal court. North Carolina's 2011 voting district maps for U.S. Congress, North Carolina House and North Carolina Senate were all struck down by Federal Courts for gerrymandering. As we head into the 2020 elections, North Carolina has three new voting district maps that many experts still judge to be unfairly gerrymandered.
North Carolinians want to end gerrymandering, but we do not have a citizen-led ballot initiative process. Our only hope is electing state lawmakers who will enact meaningful redistricting reform. If the Virginia legislature backs off from reform — it will hurt our efforts here in North Carolina. If voters believe that all politicians are corrupt opportunists, they will be further disillusioned, making it harder to elect candidates who are willing to enact reform.
Virginia could spearhead the push toward fair elections with a plan that would have citizen voices at the table for the first time in the Commonwealth's long history. This amendment can help put power back into the hands of the people, and legislators should use it as the cornerstone of a comprehensive reform package that explicitly prohibits discriminatory electoral practices. If this amendment fails, it could damage North Carolina's ability to pass meaningful reform as well.
I can understand that newly elected legislators may be tempted to spike the ball in the heady thrill of victory and draw whatever voting districts they desire; but any such end-zone celebration would be short-lived. We the people need leaders that we can trust now more than ever. If Virginia grows faint in the day of adversity, it will weaken all of us.
It has been 400 years since Virginia held the first meeting of an elected representative legislative body in the Western Hemisphere, and the struggle for improved self-determination and political freedom continues.
It is time to clean up politics, and Virginia has the opportunity to lead the way to a new era of elections that represent the will of the people. Virginia can become the birthplace of a renewed democracy if lawmakers keep their promise of fair representation with fair maps.
The Virginia General Assembly should pass a comprehensive redistricting package, and help safeguard the future of a "government of the people, by the people, for the people."