A friend of mine passed away recently. I say "a friend" even though I really only knew him well for part of one year five decades ago. We were on the same football team at Lord Botetourt — me, the sophomore quarterback and him, the senior fullback. He also went "both ways," playing outside linebacker on defense. Then later in the spring we were sprinters on the track team.
We hit it off, as he treated this younger teammate with respect and I returned the favor both due to his abilities and his being an all-around great guy. At one point that spring we rolled out our sleeping bags on a hill near his home and slept under the stars — until we woke up halfway through the night, our bags drenched with dew and surrounded by cows. We decamped promptly. He was like the older brother I had never had.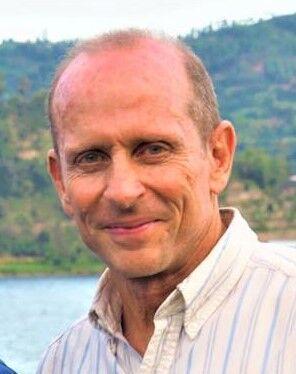 I had seen him one time since then, at a ceremony in 2009 honoring football players who had excelled at our school over the years. He was hale and hardy, and it was really good to reconnect in that brief moment.
I wept when I saw the news on the high school memorial wall that he had died last week. Even across the years he still held a special place in my life. I offered my reflections on him and our brief but memorable friendship. I called him a great sprinter and a "bruising fullback," as I clearly remember the many times I had handed him the ball on dives straight into the defensive line. He was strong but not big — maybe 5-foot-8 and 170 pounds — but what he lacked in size he made up for in velocity and effort. He never held back, and often seemed to lead with his helmeted head. I wouldn't have wanted to be a would-be tackler on the receiving end of this human battering ram. After high school, neither of us played organized football again.
The obituary mentioned that he had been in a care facility during the final period of his life. Of course I wondered what had put him there, as he had been so robust and affable when I had seen him at the ceremony.
Then I recalled a game in early November those many years back. Given the time of year and the elevation of that particular school, it was bitter cold. We won, 19-0. My friend scored twice.
But at one point during that game he had returned to the huddle after a full-steam charge into the line, and as I called the next play, he seemed befuddled. "I'm not sure where to line up," he said to no one in particular. I motioned to the coach and sent him off the field. A teammate told me at the memorial service that the coach had held up three fingers and asked my friend how many — he had said "six." A few plays later the coach sent him back on the field.
At the visitation this week, I met his wife, who told me he had had dementia for several years. He still remembered a few people in his family, but had otherwise withdrawn. Recently other illnesses had compounded his condition, leading to his death.
As his other football friends and I huddled at the memorial, it turns out that we had all been thinking the same thing: his passion for the game and style of playing likely led to the loss of these last years of his life. It was him — and in particular, his brain — that had been bruised.
My friend's football-induced injury won't receive the attention that recent professional incidents have garnered, but the consequences were no less impactful. I think we both relished our time as teammates in a common cause, as football led to our friendship and helped shape our lives in important ways. It also exacted a terrible toll.